"The company may announce a hybrid laptop/tablet device with dual displays at the event"
Microsoft has started sending invites for a new Surface event scheduled for October 2nd. Several media outlets and the press have started to receive the invite for the event, which would be held in New York. The invite doesn't include any details as to what we can expect, but according to The Verge, we may see a dual-screen laptop/tablet hybrid Surface device unveiled at the event. This device was being developed by the company along with other similar devices that would be launched next year.

However, it isn't guaranteed that we will see such a Surface device at the event, so take this information with a pinch of salt. We might just see a successor to the Surface Book 2 (review), which hasn't been updated in a long time. Microsoft could also announce new Surface laptops and an improved Surface Pro tablet. The Surface Go tablet could also get some new internals at the event.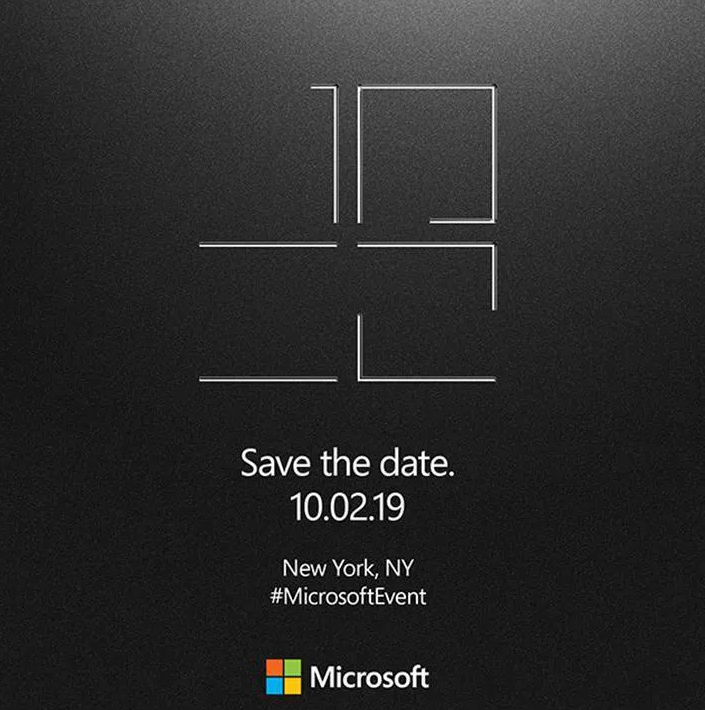 It is possible that Microsoft would only announce the dual-screen Surface device, perhaps demo it, at the upcoming event. According to The Verge, the product is codenamed 'Centaurus' and it was also demonstrated during a meeting this year. The device is nearing its release window, but Microsoft isn't sure if it is ready for the public. The website also states that the dual-screen device will most likely be ready for release in 2020.
In June this year, a report from Forbes stated that Microsoft is also working on a foldable device with a 9-inch screen. This device is said to feature a new version of Windows with Android app compatibility. It appears that this Surface device could be part of the dual-screen hybrid line-up that Microsoft will unveil throughout 2020. There will be more than one device with dual-screens, and most of them are expected to work as a tablet and laptop, not a smartphone.
Microsoft wants to offer a tablet-sized device that can offer the usability of a laptop. The Surface event is more than a month away, so it is possible that we may hear more about this in the coming weeks.