"The slew of leaks pertaining to Microsoft's future plans come from the last chapter of a non-fiction technology novel by author Brad Sams"
In a rather surprising development, a new reveal has suggested that Microsoft has a slew of hardware plans going forward, and that includes a modular Surface PC, with a separate Surface monitor. The hardware launches will reportedly be held within the 2020 timeline, which essentially indicates that development of such devices is already underway in Microsoft's top-secret research and development laboratories.
This news has come as a welcome addition to fans of Microsoft's hardware efforts so far. The Surface lineup of devices have often been critically hailed, but have not quite managed to grip on to commercial success, which is eventually what becomes the yardstick for a gadget's shelf-life performance. The latest Surface Pro 6 has continued Microsoft's efforts towards building an effective configuration of a laptop-replacing tablet and a detachable keyboard (with other accessories). Interestingly, this may just have been the cornerstone of a new, modular gadget philosophy at Microsoft.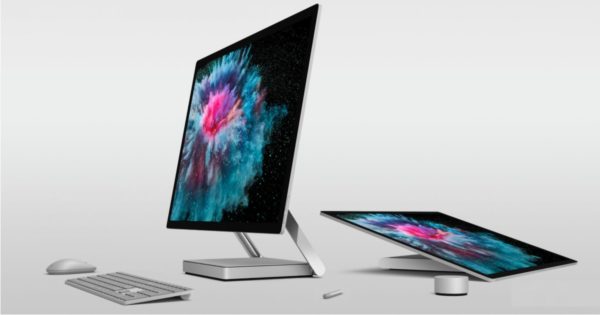 The company will also have learnt important lessons from customer feedback of the Surface Studio. While practically everyone swooned over how gorgeous the display was, its less-than-impressive hardware configuration meant people were reluctant to splurge all that money on the PC. Those shopping for all-in-one PCs were eventually swayed towards Apple's strong (but very expensive) lineup of iMacs. It is this segment that Microsoft may be targeting at, and somewhere in this story, there is also the hint of an age-old Microsoft versus Apple element too.
For instance, the Surface Pro 6 is up against Apple's sleek new iPad Pros as potential laptop-replacement devices. The Surface Studio was directly up against the iMac, and a future version of a modular Surface-branded PC will potentially take on both the iMac computers, as well as the modular Mac Minis. Having a separate Surface monitor will also help Microsoft market its hardware more efficiently to the creative community. All of these details surfaced (excuse the pun), rather unexpectedly, in a non-fiction novel titled 'Beneath a Surface' by technology author, Brad Sams.
Microsoft had previously received patent for a modular Surface Studio design a few years ago, and details in the new book aligns with this, as well as previous interviews by Panos Panay, Microsoft's product chief, hinting at the possibility of modular Surface PCs. The book also details more future plans that Microsoft has, including Project Andromeda — the portable Surface device that Microsoft has been working on for years now. Sams says in his book that while the original intent of the device was to be a futuristic, dual-display, pocketable gadget that blurs the boundaries of mobile gadgets and laptops, it has a much bigger form factor in its present stage of development. While it still remains portable, it may not exactly be pocketable any longer, and the redesign has occurred because Microsoft's engineers are struggling to justify the existence of such a device, and its potential positioning in the market.
Other details to have emerged include an "ambient computing" device under the Surface lineup, which apparently will be hardware that specialises in using Cortana for home and office purposes. This sounds like a pretty future-forward piece of gadgetry, and might fall into Microsoft's previously demoed automated office meeting setups. Lastly, the book also suggests a turbulent relationship between Microsoft and Intel at the moment, over Intel's delay in supplying 10nm-fabricated processors. As a result, Microsoft is looking at AMD's Picasso chip-based processors, and may even launch an AMD-powered Surface laptop, some time in mid-2019.