"Microsoft Surface Pro 7 is expected to launch on October 2nd and feature Qualcomm's ARM-based desktop platform inside some variants"
The Microsoft Surface Pro 7 is nearing its launch, with leaks having suggested that the next generation Windows tablet from Microsoft will launch on October 2nd. Now, a new leak has given further information about the tablet, suggesting subtle changes to the Surface Pro 7 that may seem iterative at first, but on closer inspection may have a bigger impact on how the tablet can be used.
According to the new leaks, the Microsoft Surface Pro 7 will likely feature the same display panel of 12.3 inches, but come with an even flatter design, thinner dimensions, and slimmer overall bezels. One of the key features of the Surface Pro 7 is expected to be always-on connectivity and both Intel and Qualcomm-powered variants of the device are now expected to feature 4G LTE connectivity. The internals are going to be upgraded as per expectations, and the leak suggests variants with either 10th generation Intel Core processors or the Qualcomm 8cx computing platform based on ARM CPU cores. While the former will likely use an Intel modem for connectivity, the Qualcomm variant is said to come with the Snapdragon X24 LTE modem for gigabit-class connectivity, flaunting speeds of up to 2Gbps.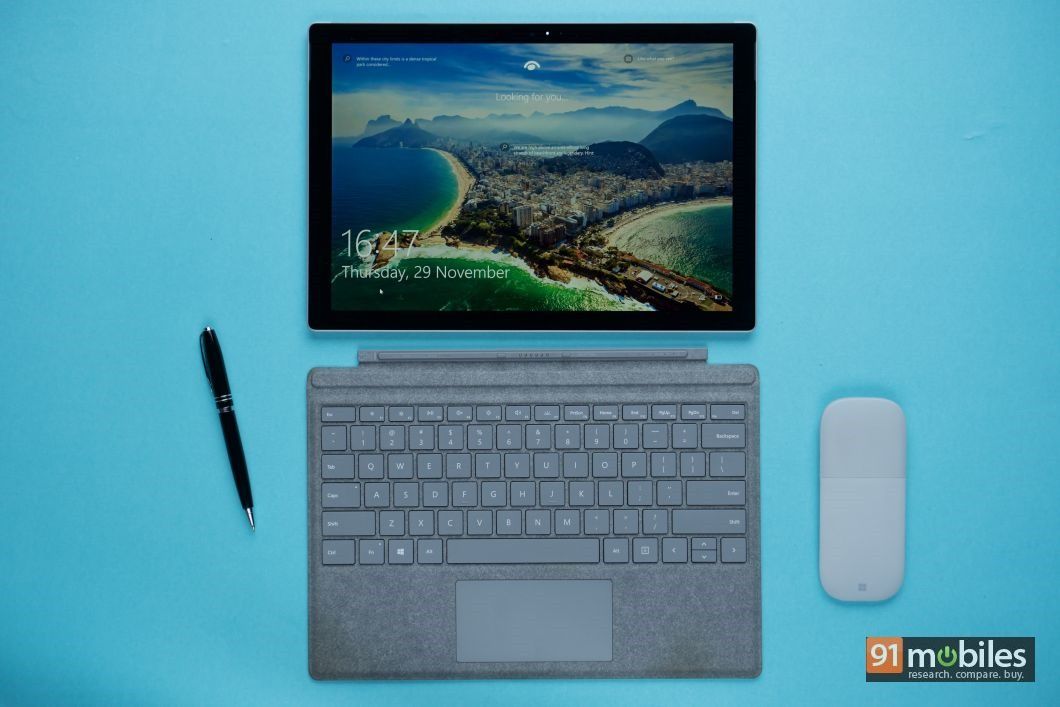 Given the positioning of the Surface tablets, it is possible that the 10th gen Intel processors will likely be the 14nm Comet Lake SKUs, which make up Intel's U-series and Y-series processors. In order to ramp up performance, Intel has also introduced a six-core i7 variant of its 10th generation Core U processors, which in turn seem like a highly probable processor to feature in the Surface devices. Overall performance upgrade aside, the Surface Pro 7 is also expected to use a bigger battery pack in its new generation, which combined with the more power efficient processors should offer superior battery backup.
Other rumoured features of the new generation Surface Pro 7 include the shift from DisplayPort to USB-C. However, the USB-C connectivity will likely not be Thunderbolt. Also in line for launch are new, thinner TypeCover keyboards, which will reportedly feature trackpads integrated into the keyboard circuitry and will be 20 percent lighter than its predecessors. With October 2nd not too far away, we will likely see more leaks about the upcoming Microsoft Surface Pro 7, which should give us an even better idea of what to expect from it.