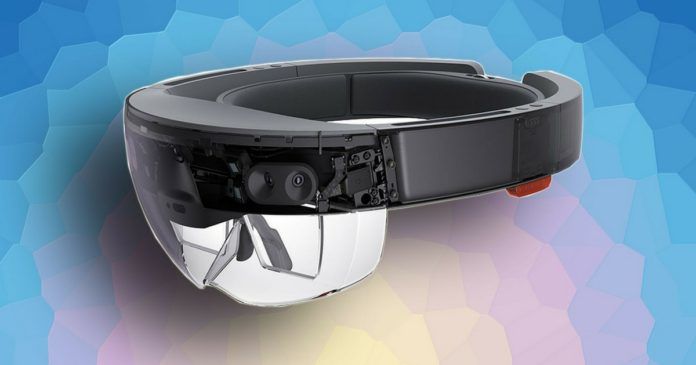 "The upcoming HoloLens 2 is expected to appeal more to users, with larger field of view and lighter build using carbon fibre, as per the latest teaser."
Microsoft has already been speculated to launch a new iteration of its augmented reality headset, the HoloLens 2, at the Mobile World Congress in Barcelona. Now, a new teaser shared by the head of HoloLens, Alex Kipman, has given us a rather cryptic preview of what we might expect to see from the successor of Microsoft's first tryst with augmented reality. While the new teaser is more of a date announcement, it still gives a few insights into what we might expect.
For one, the HoloLens 2 is expected to be powered by a new computing platform, complete with a new chipset. Initial rumours had suggested that the new HoloLens will be powered by the Qualcomm XR1 chipset. However, newer reports appear to state that the HoloLens 2 might employ Qualcomm's ARM-based Snapdragon 850 ARM computing platform. This will give it better graphics rendering, and hence might make it to be more user-oriented, instead of just catering to the industry.
Furthermore, the new teaser hints at the use of carbon fibre, a lightweight material that can contribute to an overall light build that can allow users to wear the headset for long durations. The new generation HoloLens is also expected to increase the field of view of the augmented reality headset, which has been the key factor behind the first rendition of the HoloLens remaining restricted to only industry applications. There isn't much to go on from the teaser, although keen industry observers may notice a thing or two specific to Microsoft's futuristic hardware attempts.
Word pertaining to the Microsoft HoloLens 2 surfaced when the company announced a rather star-studded lineup to address its MWC 2019 keynote. Ever since the demise of Windows Phone, the company has not had a lot of headlining news to announce at our annual mobile extravaganza. With the new headset, it is likely that Microsoft is aiming at mainstream adoption of the new technology, aimed to ably support its services and software endeavours.