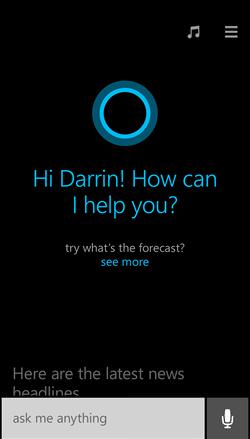 "With Windows Phone 8.1, Microsoft is taking the OS to the next level with some much-needed features"
Compared to the annual software update cycle followed by iOS and the bi-annual software version update on Android, Microsoft has been a tad slower in releasing updates for Windows Phone. The last major WP update was from version 7.5 to 8 back in 2012. However after months of
rumours
and
speculations
, the Redmond giant has announced the next update in the form of Windows Phone 8.1 at its annual Build conference today. Though Microsoft did bring support for some hardware features like quad-core processor support, support for full HD displays in the form of WP 8 Update 3 a few months back, today's update adds some much-needed functionalities to the mobile platform.
Microsoft Cortana
There's little doubt that voice commands would be a significant part of how we
interact with our smartphones
. Just like Apple's Siri and Google Now, Microsoft has added its own voice assistant called
Cortana
to WP. If you remember,
Cortana
is the name of the holographic AI character from Microsoft's popular video game series
Halo
. The feature can help you set appointments, alarms, play music and do other such stuff on WP devices, apart from letting you search the web – using just your voice. Unsurprisingly, Cortana is powered by the company's own Bing search engine. Microsoft has also replaced the search button on Windows Phone devices with
Cortana,
allowing the user to voice their queries or type them out. Going a step further than Apple and Google,
Cortana
can integrate with apps as well and can throw up the Facebook profile page of a buddy, make a Skype call, etc. Another interesting feature is the ability to set reminders to notify you about something whenever you're on a call or texting a buddy.
Cortana
will then remind you about it the next time you use your device to get in touch with the same contact.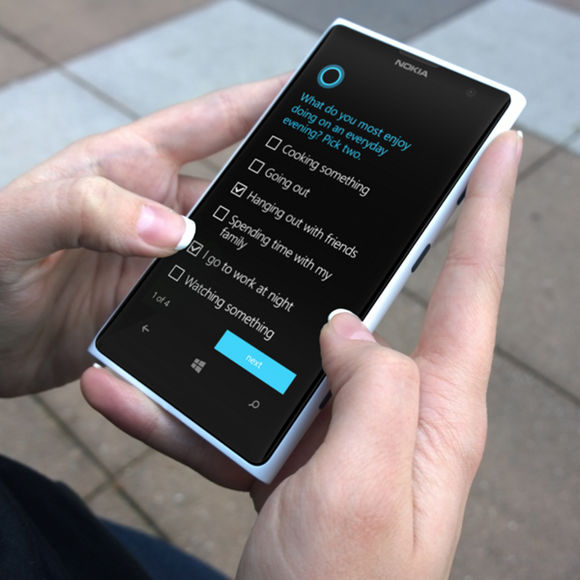 Notably, Cortana is in beta for now and will be available only in the US for the time being.
Virtual navigation buttons
Until the last version of the OS, WP device manufacturers had no other option but to add hardware keys for navigation. With Windows Phone 8.1, vendors can finally use onscreen keys for search, home and back functions. Microsoft also offers the ability to customise these controls, such as changing the background colour or hiding them to get a full-screen view.
Action center

Windows Phone devices currently don't allow toggling features like Bluetooth, Wi-Fi and data connectivity from the start screen. Users have to open settings and then toggle these features from there, or make use of third-party apps to jump to the appropriate settings page directly from the start screen. However, Windows Phone 8.1 makes it easier with its new Action Center which opens by simply swiping from top to bottom, much like Android and iOS's notification centres. Apart from these toggles, it will also show notifications from different apps. In one sense, this is possibly the most important aspect of the new update, addressing our long-standing gripe regarding the lack of a centralised notification center on WP.
Personalised lock screen

With WP8.1, the lock screen becomes more functional by showing the time and date, notifications and upcoming calendar events. Microsoft will also open it to third-party developers to bring apps that can make use of the lock screen.
Start screen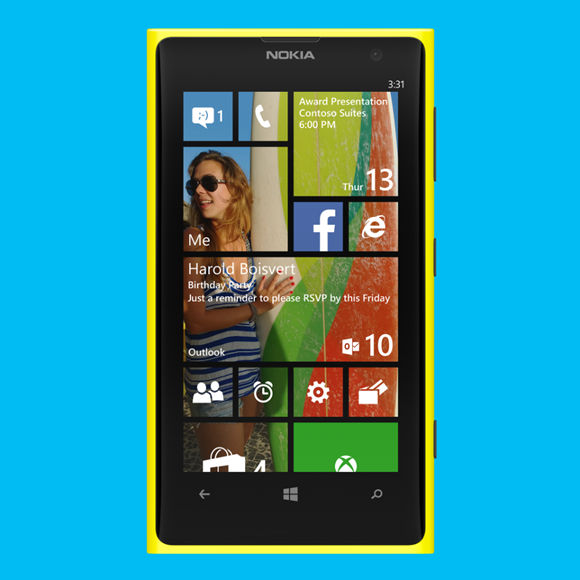 The start screen also got a bunch of new updates. Large-screen WP devices like the
Nokia Lumia 1520
already have the ability to display three live tiles in a row, but now this will be possible on all WP devices. Users also get the option to add a custom background wallpaper to the tiles.
Word Flow keyboard
Thanks to Android's customisability,
swipe-to-type keyboards
have been incredibly popular as they replace the stock keyboard and make typing speedy as well as accurate. Microsoft will now offer its own Shape Writing feature on Windows Phone that'll allow you to type by simply swiping across the letters to form a word and even sentences.
Windows Store
Microsoft has also made it easier for users to download apps from its store. It now shows personalised results along with offering the sorting option to see featured apps, games, top or new+rising ones. The apps and games are categorised into various sections. Some other changes include the addition of
Internet Explorer 11
, update to calendar with weekly view, a new camera app,
Wi-Fi Sense
feature to automatically connect to trustworthy Wi-Fi hotspots,
Storage Sense
to manage device's memory and
Battery Power Sense
to take a granular look at what's draining your battery the most.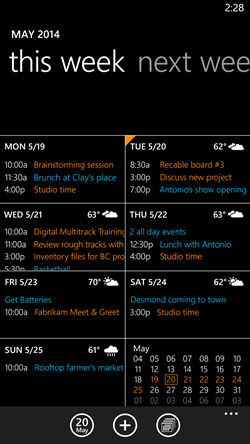 With addition of such features, it might seem that Microsoft is playing catch up with Android and iOS which already had many of these abilities. However, it's a welcome change and will surely drive adoption of Windows Phone further as the new devices with the latest version are expected to arrive soon. Don't worry, if you're an existing Windows Phone 8 user, your device is eligible for upgrade which will be rolling out in the next few months. The largest Windows Phone manufacturer currently, Nokia has already promised to bring WP8.1 to its devices along with some other apps with the upcoming Nokia Cyan firmware update. For Indian users, another news worth noting is that Microsoft has announced one more hardware partner for Windows Phone-based devices – and that's Micromax. Now we can expect the price bar of Windows Phone devices in India going down since Micromax along with
XOLO and Karbonn
will definitely price their WP devices
aggressively
.