"The Xbox One S is 40 percent smaller than the original Xbox One gaming console"
At this year's Electronic Entertainment Expo (E3), Microsoft has unveiled a new variant of its Xbox gaming console dubbed the Xbox One S. The new Xbox gaming console is coated in white, and is 40 percent smaller than the original Xbox One. It comes with an optional vertical stand. The Redmond-based tech giant has also unveiled the Xbox One Project Scorpio, which is an enhanced version of the Xbox One.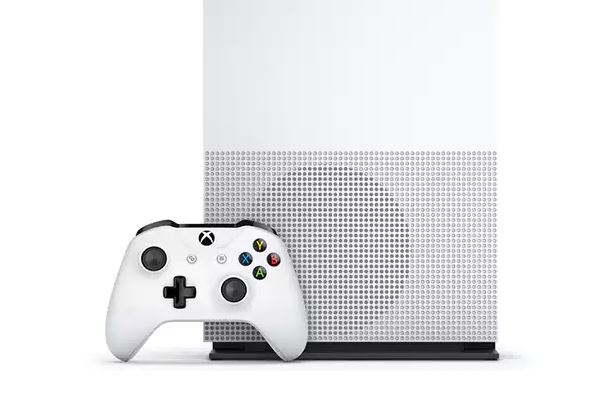 Talking about the Xbox One S first, the lighter and slimmer gaming console comes with a built-in power supply, and supports 4K video steaming, for which the brand has partnered with Netflix and Amazon Video. It comes with HDR support for video and gaming for richer and more luminous colours in games. The device features three USB ports, an IR blaster, Bluetooth, and up to 2TB of storage.
In the updated Xbox One S variant, the dedicated Kinect port has been removed from the rear. For the new variant, Kinect for Xbox One will be compatible via the Xbox Kinect Adapter for USB connection. The brand is offering a free Xbox Kinect Adapter for those who currently own a Kinect for Xbox One, and have plans to buy the new console.
The Xbox One S will be available at the starting price of $299 (approx. Rs 20,000) for the 500GB storage model. The console will also be available in a 1TB storage variant, and a special 2TB edition, which will be available in select markets starting $399 (around Rs 26,800).
As for the Xbox One Project Scorpio, the enhanced variant of the Xbox One is capable of running 4K-native games, supports virtual reality and features a hefty six teraflops of power. There's no word on the launch of the Xbox One Project Scorpio, but the reports suggests that it will be released sometime next fall.
Alongside the new hardware announcements, Microsoft has also showcased several new titles including an array of sequels like Dead Rising 4, State of Decay 2, Halo Wars 2, and the popular open-world racer Forza Horizon 3.