Highlights
The source code for Mitron was reportedly bought for

$34 (around Rs 2,600)

Mitron was earlier claimed to be made by an IIT student from India
Mitron has already been downloaded 5 million times on Google Play store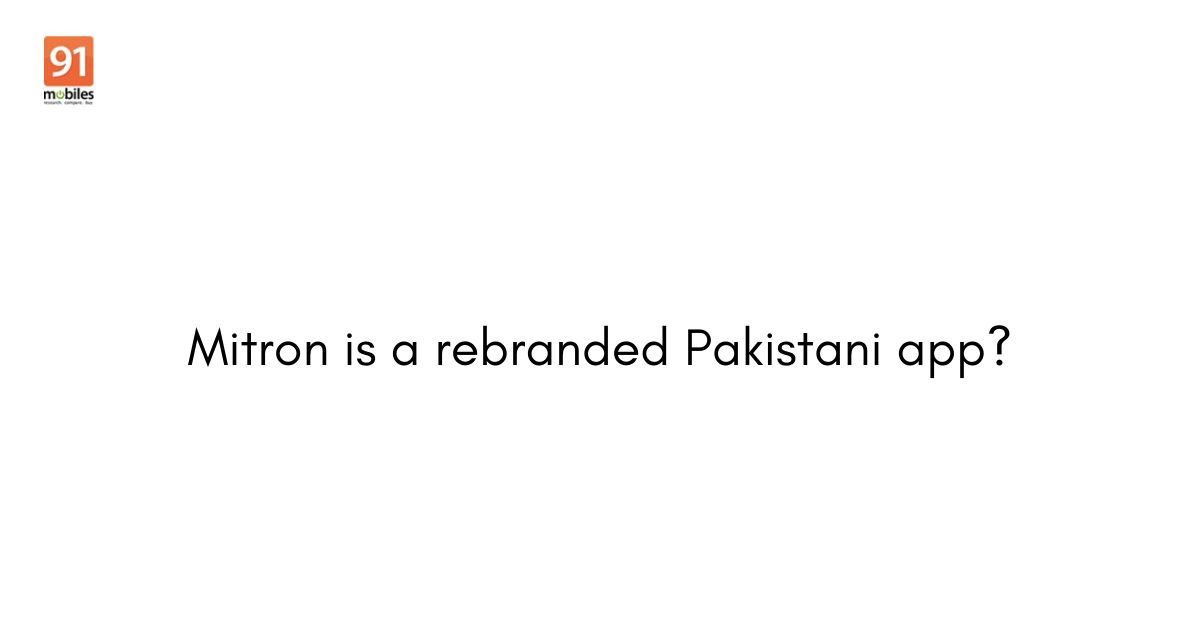 Mitron has gained a lot of popularity in the last few days as the app has come forward as an Indian rival to the Chinese app TikTok, which has received public backlash recently. While the initial narrative suggested that this app was made by an IIT student, a new report has revealed that the source code for this app was in fact developed in Pakistan but bought by an Indian for a meagre sum of around Rs 2,600 before it was rebranded as Mitron and marketed in India. The report says that the entire source code of the app, its features, and even the user interface was created by Pakistani software developer company Qboxus. While the source code was bought legally by the user before rebranding the app, Irfan Sheikh, founder and chief executive of Qboxus, has been reported as saying that marketing the app as India-made is wrong.
As per the report, Irfan was quoted as saying "There is no problem with what the developer has done. He paid for the script and used it, which is okay. But, the problem is with people referring to it as an Indian-made app, which is not true especially because they have not made any changes."
The source code of the app was reportedly sold on CodeCanyon for $34 (around Rs 2,600). Notably, Qboxus offers an option to hold user data on its servers but Mitron is said to have not opted for this option and chose to store data on its own servers.
Considering that one of the reasons why Mitron has gained popularity was its Indian origin, this comes across as quite a shock that the app was not made in India but is indeed a rebranded version of an app developed and sold by a Pakistani company. We will have to wait and see if the Indian developer of the app provides any clarification regarding these claims or not going forward.