"The update is rolling out to MIUI 10 beta users in China, and should likely be seen in India soon as well"
It's well known that Xiaomi users, especially in India, are not a big fan of MIUI system ads. Xiaomi has seen the resentment and it had already stated earlier that it would be trimming down on the ads in the upcoming MIUI 11 update. Well, we've just come to know the company has already started making the big change in its last MIUI 10 beta build. Xiaomi Product Director and MIUI Experience General Manager MIUI Xiaofan revealed in a post on Weibo today that the last and latest version of MIUI 10 beta contains a switch to turn off the ads for good.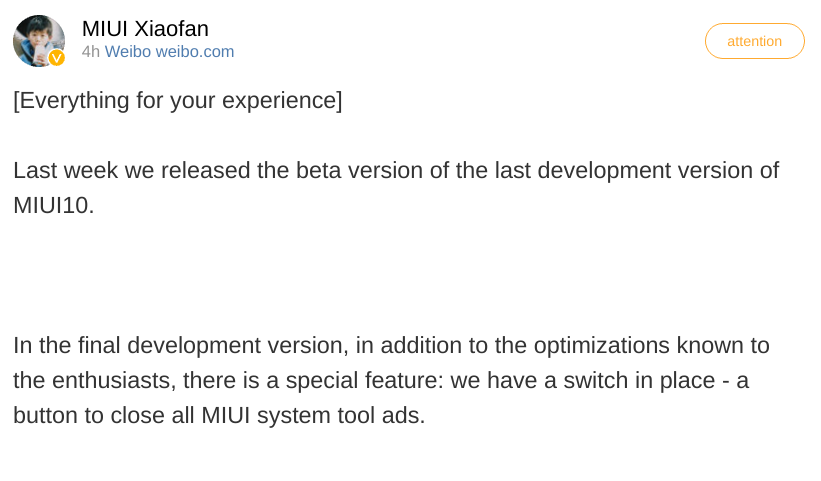 Now, it was earlier stated by MIUI developers in China that they would cutdown aggressively on ads in the UX and also provide a switch to completely opt-out of it. That change seems to have come earlier than thought as MIUI 11 has still not been rolled out. It is worth mentioning that this message pertains to ads seen in stock MIUI apps like Calendar, Weather, and so on. This means there could still be notifications with ads. However, we expect even bigger changes with the ad system when MIUI 11 rolls out, as promised by the company.
The other change with the beta is that the browser has now received a minimal interface that can be toggled on. The Xiaomi Product Director said that they have listened to feedback from users that said the browser was too cluttered and distracting and hence a very simple minimalistic UI has been built-in with a toggle to turn it on.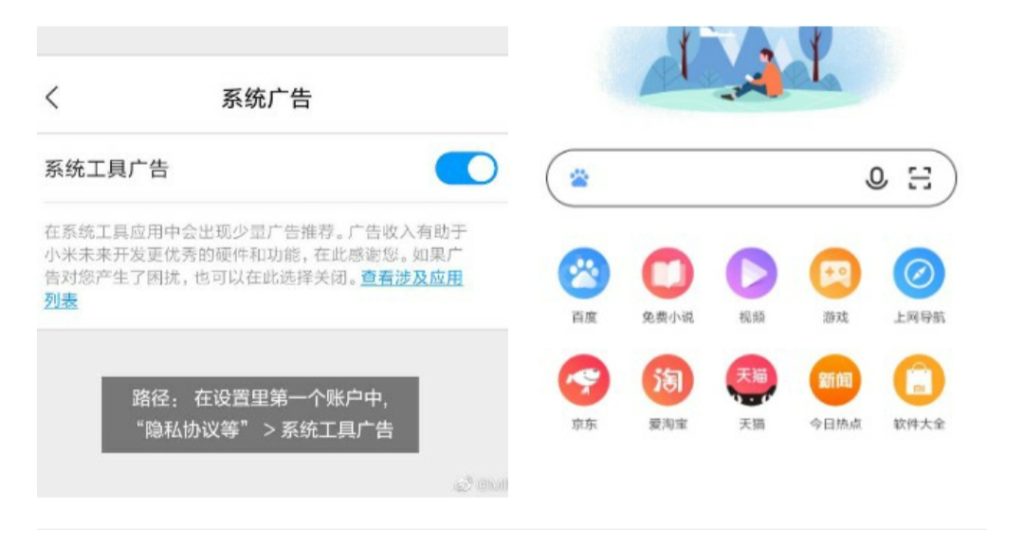 Lastly, both these features are expected to roll out to all MIUI 10 supported smartphones soon in China. We should also expect the same feature shortly in India as well, however, it is not currently available. Xiaomi is expected to announce MIUI 11 along with the Mi MIX 4 on September 24th.