"The MIUI 11 has started rolling out to select Redmi and Mi smartphones in India"
Xiaomi's latest Android skin MIUI 11 is finally here, and we've been using it on the Redmi K20 smartphone for the better part of the week. MIUI 11 has received two Red Dot design awards for the new visual design and sound effects. Rightly so as the custom skin does pack a slew of interesting features such as modern UI design, dynamic font scaling feature, new always-on display presets, notification sounds, and more up its sleeves. So if your handset is eligible, here's a rundown of all the features that you'll be getting with MIUI 11 update.
Best MIUI 11 features
1. Dark Mode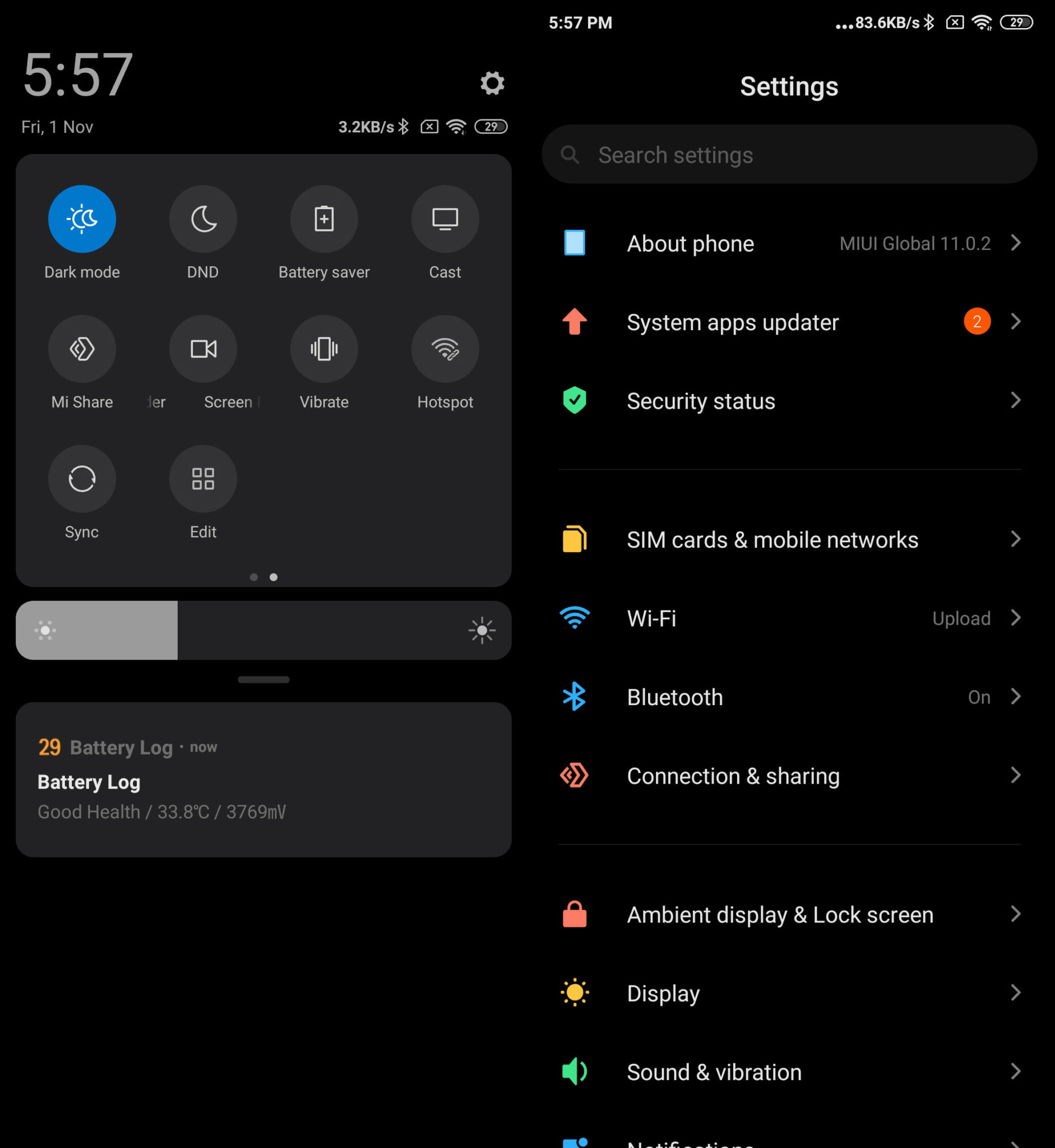 Let's start our list of best MIUI 11 features with Dark Mode? It's the new black (pun unintended) in the industry, and now Xiaomi smartphones users can get a feel of it. MIUI 11 brings a system-wide dark mode that turns the screen black and text white for easy viewing in the low light environment. Dark Mode has another benefit – it consumes less power and extends the phone's battery backup.
2. New minimalist design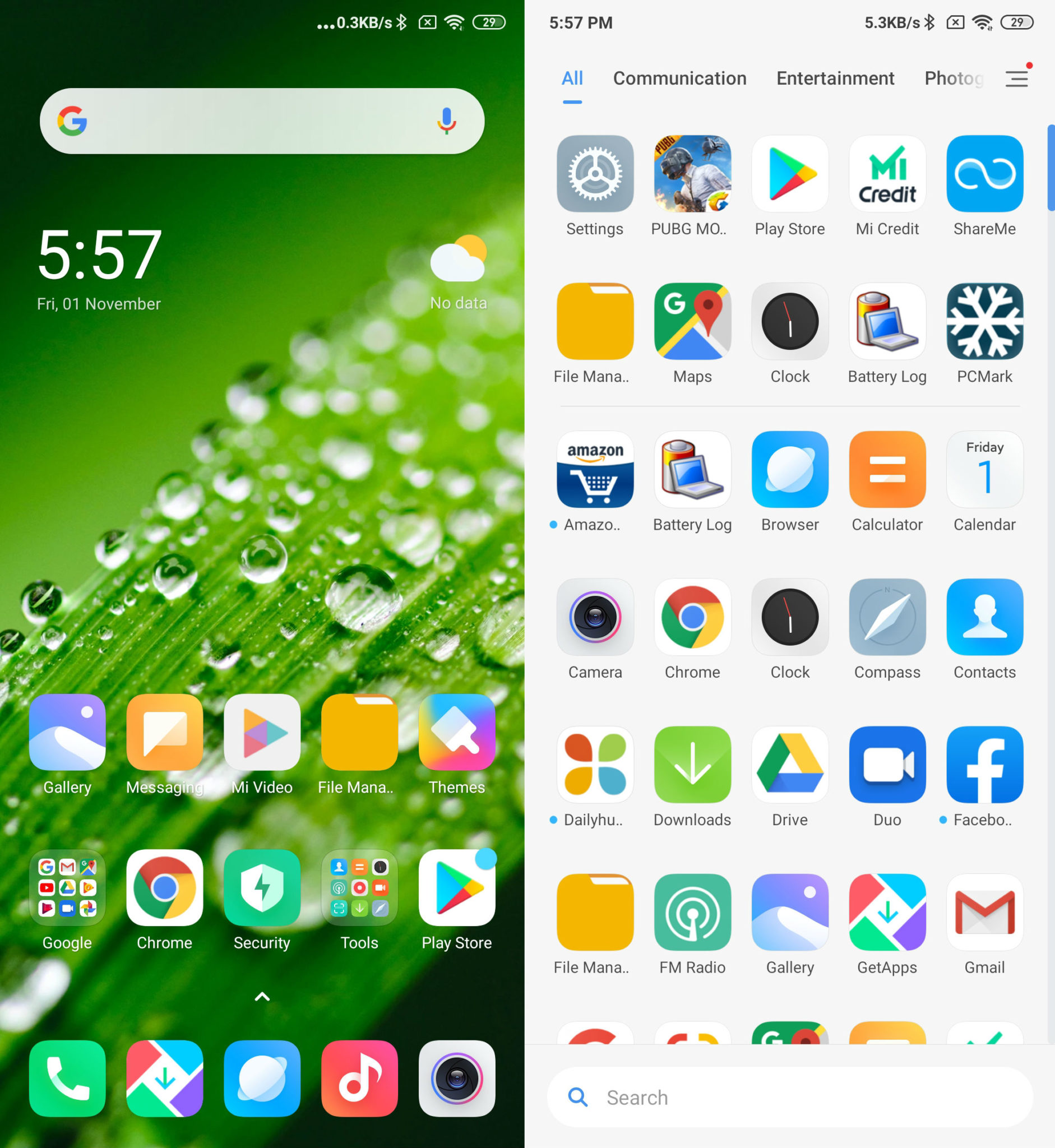 Another change that you're going to notice with MIUI 11 is the new design, which the Mi Fans will appreciate for sure. Compared to the previous iteration of MIUI, the latest software is less cluttered, better organised, offers fluid animations and improved touch controls. You get new squircle-shaped apps icon with the Classic theme of the MIUI 11 that are in sync with the overall UI and redesigned native apps to align with the new icon shape. The Settings menu has also been refreshed with slightly bigger font and new colourful icons that fall easy on the eyes.
3. Dynamic font scaling
Xiaomi says its MIUI 11 is the world's custom skin to come with Dynamic font scaling feature. This is being dubbed as Milan Pro, and it basically allows you to change the thickness of the character as per your preference using a slider. The text weight can be adjusted based on the content level and the importance of boldness so that it's easily readable by all.
4. Mi Share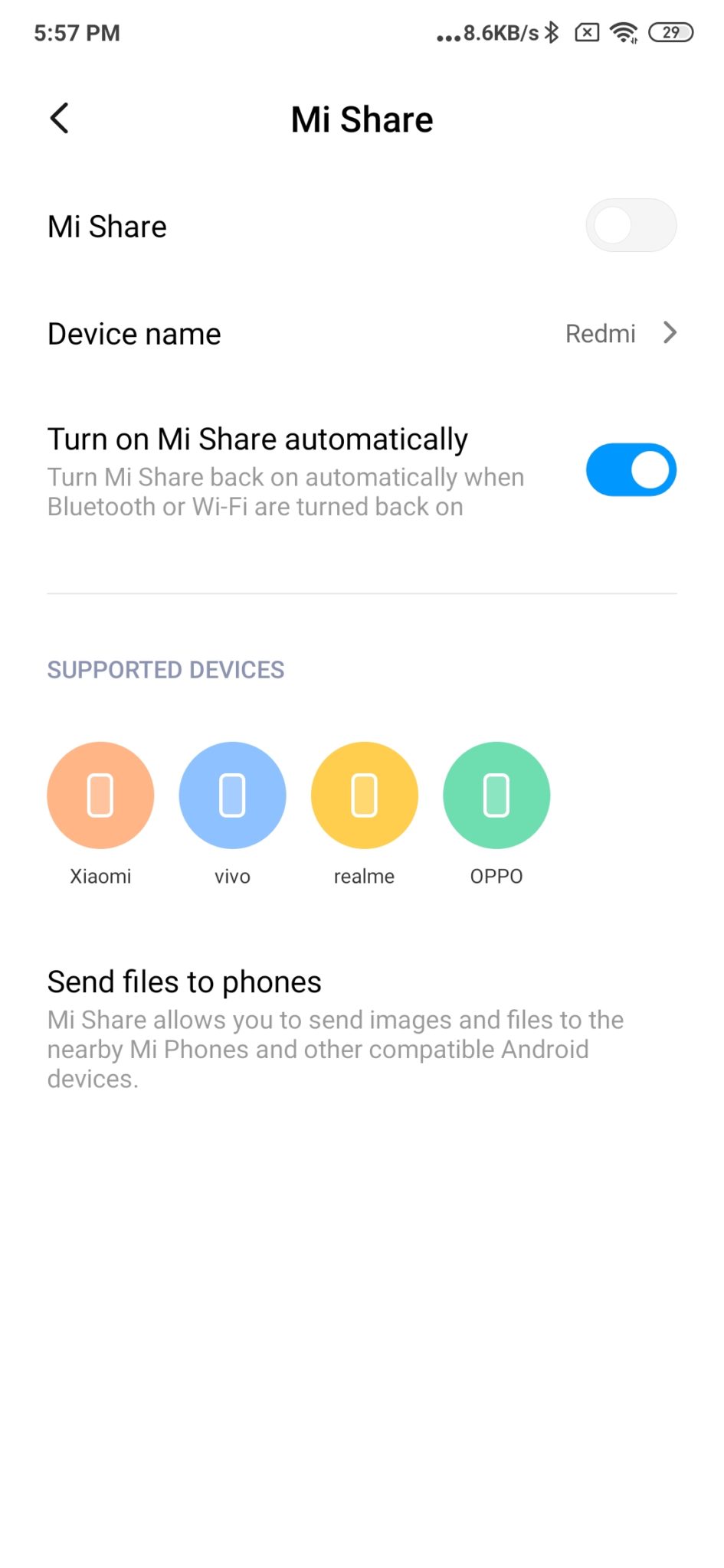 The Mi Share is one of the headline features of MIUI 11 that allows users to seamlessly transfer files across the platform. In short, it's an AirDrop for Android, which Xiaomi has developed in collaboration with OPPO and Vivo. The cross-brand technology is said to transfer files quickly (up to 82Mbps), and you can find Mi Share under the "Connection and Sharing" menu on the Settings page.
5. A bunch of Always-on display presets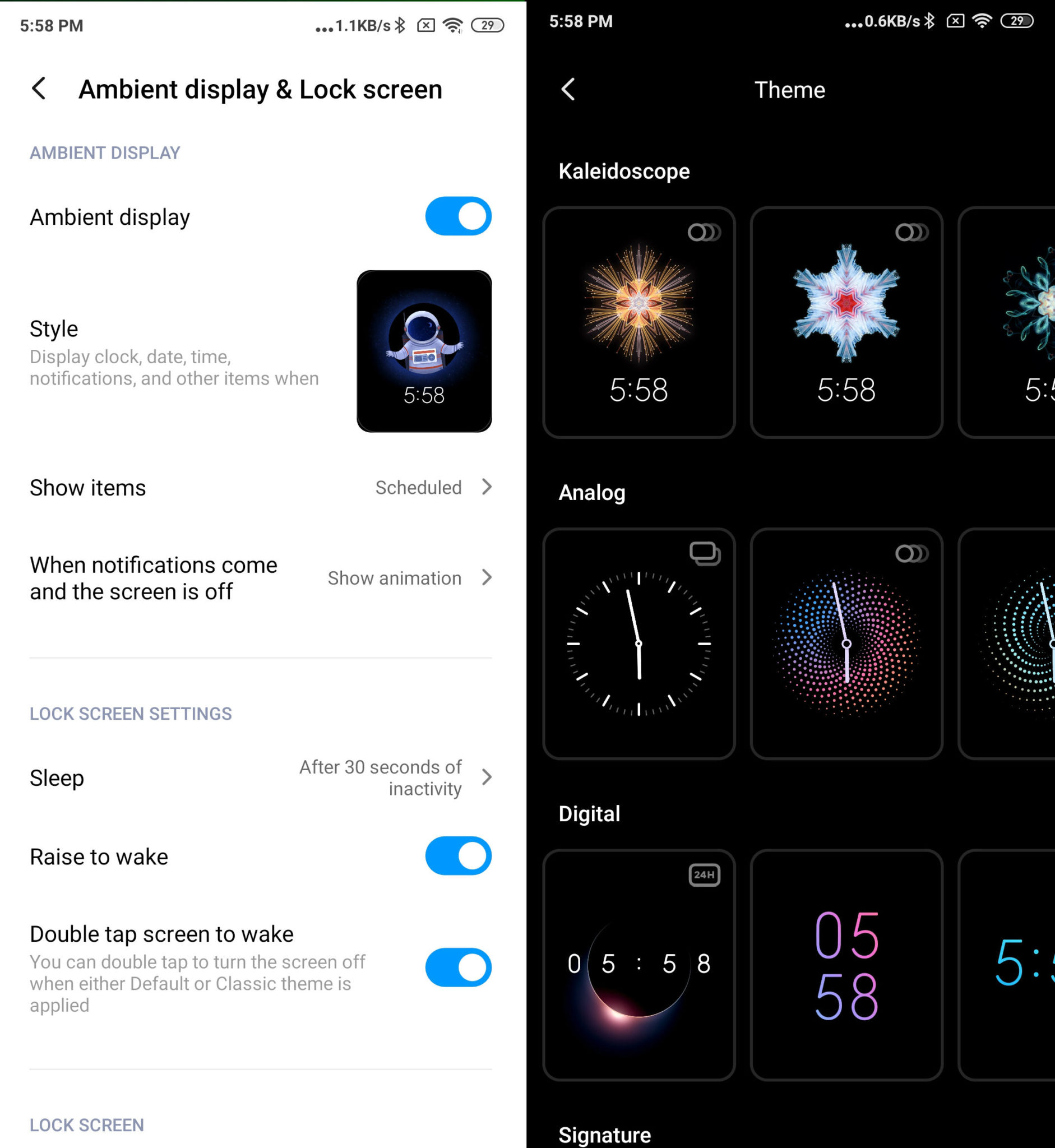 Your lock screen won't be boring anymore as MIUI 11 packs a slew of customisation options for ambient display. The feature brings ever-changing kaleidoscope presets for Always-on display and breathing notification that will light up the corners of your display whenever you will receive a notification. Users also have the option to choose from animated clocks, colourful backgrounds, and the ability to type your own moving quote for the lock screen. Notably, the feature is available only on the smartphones that feature an AMOLED display such as Mi 9 series and Redmi K20 series.
6. Ambient sound
Xiaomi has introduced a new 'dynamic' sound effect with the MIUI 11. Dynamic because it can play sounds based on the time and mood of the day. The UI offers sunrise ringtone for the morning and sunset ringtone for the evening. It can even detect spam calls or calls made by cab drivers or delivery agents to play different ringtones accordingly. You can set these ringtones that resemble ambient sounds from nature for alarms and notifications as well.
Ultra Battery Saver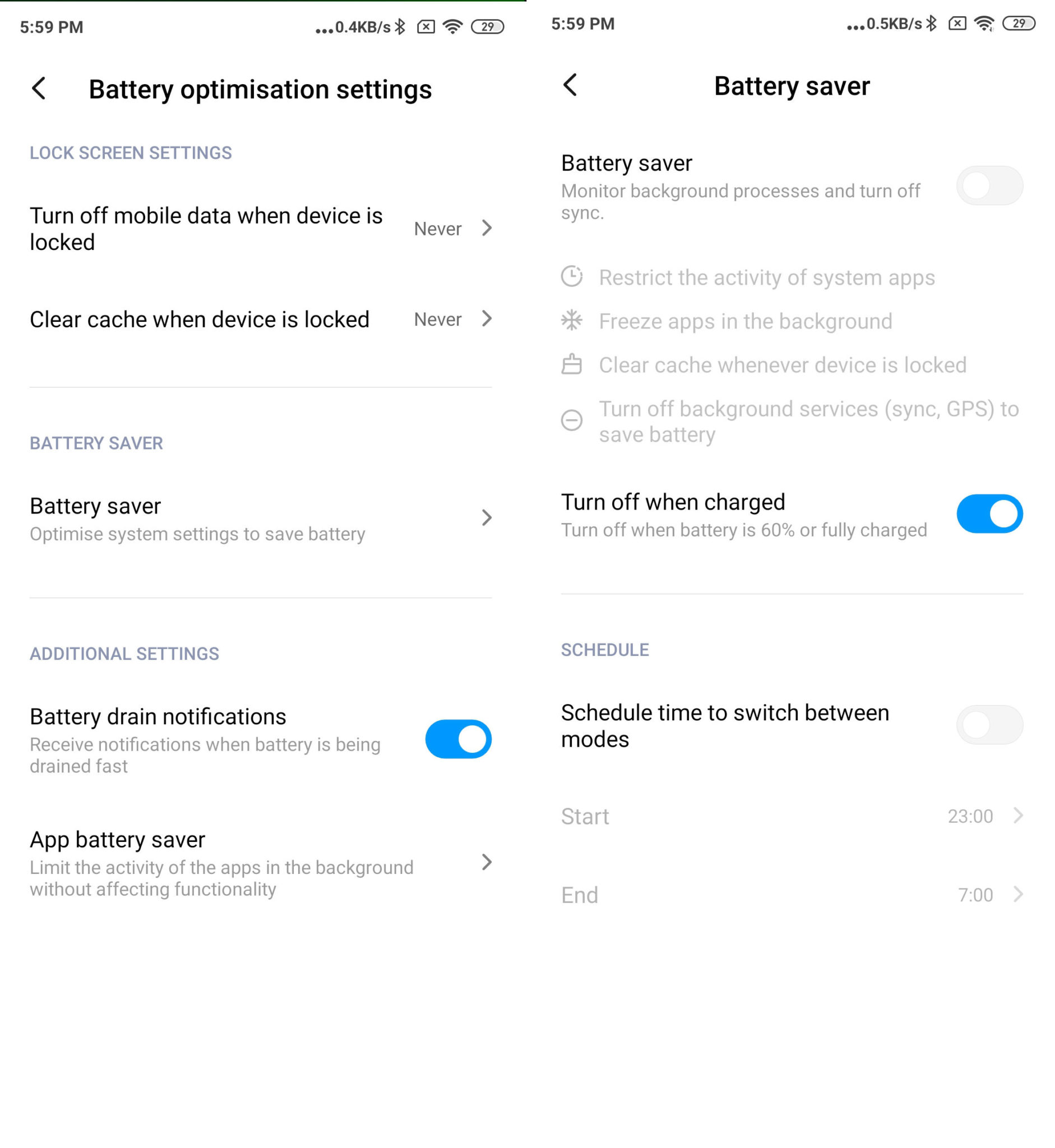 The MIUI 11 has an Ultra Battery Saver mode for when the phone is running low on battery. The mode, as the name suggests, will disable all the power-consuming apps running in the background and performance of the device in order to leave basic functionality (e.g. calls, SMS and connecting to the network) available as long as possible. Further, decreases screen brightness and turns on dark theme. Xiaomi claims you can go on for a full day if you have just 5% of battery left with Ultra Battery Saver mode turned on. The Ultra Battery Saver mode can be enabled on MIUI 11 devices from Security — Battery app.
These were some of the big additions of MIUI 11, which is compatible with both Android 9 Pie and Android 10 on Xiaomi smartphones. Apart from this, there are minor add-ons to the firmware too – such as Kids Mode for "high-quality educational and entertainment apps designed for kids" (being tested out in China); a new mint keyboard that has support for Indic languages including Hindi, Bengali, Marathi and 25 more; and a built-in step counter. Do let us know if you come across any new feature on MIUI 11 that we may have missed out in the comment section below.