Highlights
The latest custom Android skin MIUI 12.5 from Xiaomi goes official
The stable version will start rolling out from April to compatible devices
MIUI 12.5 features include new privacy options, MIUI+, and a new

set of dynamic wallpaper, among other things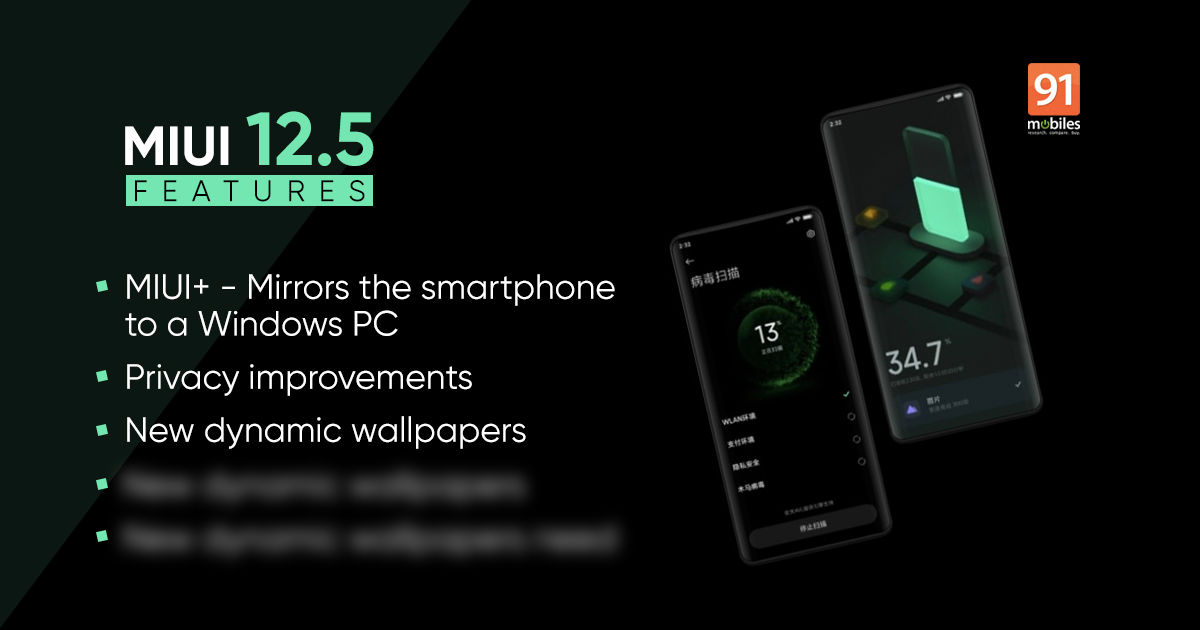 MIUI 12.5 has officially been launched with iterative upgrades, a handful of new features, and improvements over the regular MIUI 12 skin. Xiaomi introduced the latest custom Android skin alongside the flagship Mi 11 in China. The MIUI 12.5 comes with aesthetic changes, new privacy options, another set of dynamic wallpapers, and a new MIUI+ feature that mirrors Xiaomi smartphones on a computer. In addition to this, Xiaomi claims that the new custom skin is lighter, faster, and more efficient than before. There are at least 21 smartphones that are slated to receive MIUI 12.5 upgrade next year. Here's a quick look at Xiaomi's MIUI 12.5 rollout, compatible mobile phones, and other details.
Read more: Mi 11 is the world's first Snapdragon 888-powered phone
MIUI 12.5 features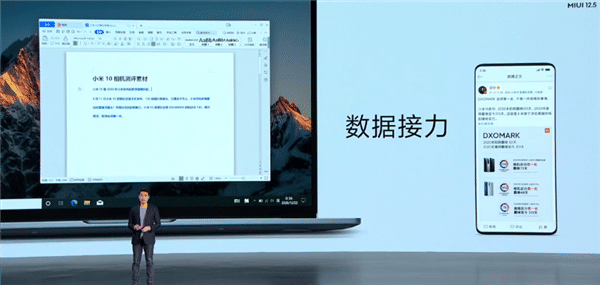 MIUI 12.5 features include MIUI+, which mirrors a smartphone to a Windows PC. As per an XDA Developers report, the feature allows users to view phone notifications on the desktop, use select apps, and basic features such as copy text on the phone and paste it on the desktop, among other things. That said, MIUI+ will be available only on select Xiaomi phones such as Mi 10 Ultra, Mi 10 Pro, Mi 10, Mi 9 Pro 5G, Mi 9, Redmi K30 Ultra, Redmi K20 Pro, and Redmi K30 Pro.
MIUI 12.5 is also said to be more privacy-focused, with Clipboard Protection, File Storage (Sandbox Mechanism), Browser, and Location (Fuzzy Positioning).
– The Clipboard protection will keep a log of every app and let users know which one is going overboard to read the copied contents.
– The Fuzzy positioning will disguise a user's locations to a few meters away from the exact location to improve safety in certain scenarios.
–The browser will be able to block downloads from web pages it deems malicious. The company has also made changes to how sites track users through the browser.
–Lastly, MIUI 12.5 will allow users to divide photos and data independently rather than allowing apps to access all of them with Sandbox Mechanism.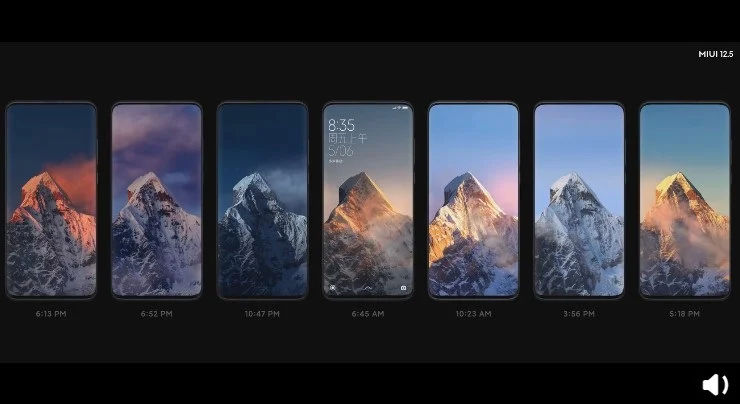 Xiaomi has introduced new dynamic wallpapers with MIUI 12.5 such as Snow Mountain taken from Mount Siguniang – the highest mountain of the Qionglai Mountains chain in Western China. This in addition to Mars and Earth wallpapers, which were announced with the standard MIUI 12. The wallpapers change to day and night to match the time of the day.
Notifications sounds and haptic feedback

MIUI 12.5 gets revamped notification sounds from natural animals from four major habitats – the South American rainforest, Australia, East African grassland, and the Arctic Circle. System sounds are inspired by natural elements such as wood, sand, and water. The new skin also brings improved haptic feedback to compatible smartphones.
MIUI LIght Cone Motion Effect Architecture
The custom skin also has refreshed "MIUI Light Cone Motion Effect Architecture" that features a dedicated thread for gestures and priority scheduling with improved response time.
The new Notes app that you get with MIUI 12.5 can
now add quick mind notes and generate brain maps (a chronology of notes) with just a click. The app also brings graffiti function, optimisation for finger painting (with 4 brush strokes), quick shorthand window to quickly jot down notes, and new typesetting system with dynamic grids to improve aesthetics.
MIUI 12.5 compatible mobile phones
Xiaomi has only announced the list of mobile phones that are compatible with MIUI 12.5 closed beta ROM so far. The list is as follows:
Xiaomi Mi 10
Mi 10 Pro
Mi 10 Ultra
Mi 10 Youth Edition
Redmi K30
Redmi K30 5G
Redmi K30 Pro 5G
Redmi K30i 5G
Redmi K30S Ultra
Redmi K30 Ultra
Mi 9
Mi 9 SE
Mi CC9e
Mi CC9 Pro
Redmi K20
Redmi K20 Pro
Redmi 10X 5G
Redmi 10X Pro 5G
Redmi Note 9 5G
Redmi Note 7
Redmi Note 7 Pro
MIUI 12.5 rollout plan
The MIUI 12.5 stable version rollout is scheduled to start in April 2020 for compatible devices. The closed beta ROM, however, has already started rolling out, while the public beta ROM will be available from January onwards.