"Along with the Mi Max, Xiaomi also showcased its latest platform dubbed MIUI 8. Here are the top features in the upcoming iteration of MIUI"
Rolling off the assembly line for Xiaomi just a few hours back was a behemoth of a device – the
Mi Max
, coming in with 6.4-inches of screen real estate. Also accompanying the new phone – and perhaps more significant for existing Mi device owners out there – was the announcement of MIUI 8, the latest iteration of the company's forked version of the Android OS.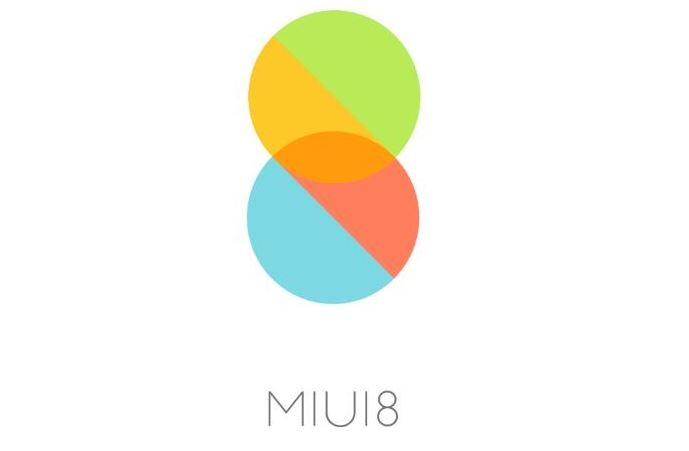 MIUI 8 brings to the table a lot of nifty features and improved aesthetics, and without beating about the bush, here are the top eight features of MIUI 8 that you should know about.
Clone Apps / Multiple Accounts
MIUI 8 brings the ability to clone applications and manage multiple accounts on the same device. What this means is that two different accounts (say on Facebook) can be accessed from the same device without the hassles of logging out and in again.
Another similar feature is the ability to split the phone into two different accounts – quite similar to the Guest mode that was introduced in stock Android Lollipop. Two different accounts can now bring about different apps and different data – completely independent of each other. Users can merge contacts or message data if needed.
Visual Overhaul
Prima facie, the design isn't too different from the MIUI 7 interface. The flattened icons and material design-esque visuals also feature in MIUI 8. The notification shade has got a makeover though and puts toggles and alerts on the same panel.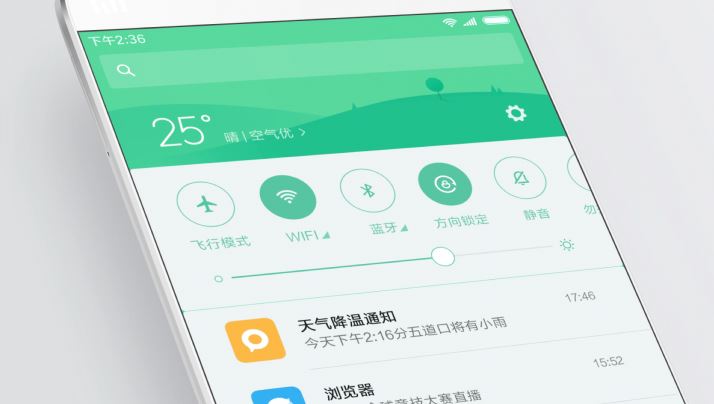 The new additions, however, come in the form of a wallpaper carousel, a suspend button (for larger devices perhaps, such as the Mi Max) and a redesigned font – going by the name of Mi Lanting, which promises a more refined reading experience. The colours of the themes are also connected to input parameters – for instance, the colours change depending upon the weather.
Gallery / Multimedia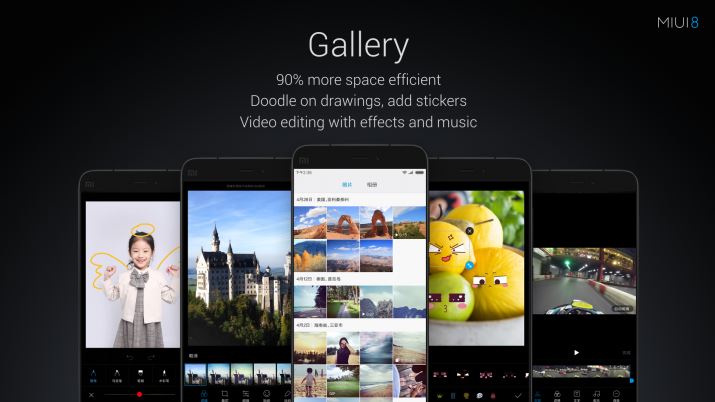 The stock gallery comes with an improved suite of features, including the ability to share quickly by swiping up over an image, change filters with a tap, doodle on pictures and add stickers to photos. There's also a new video editor in the mix, which allows for video cropping and adding filters, music or captions to the videos.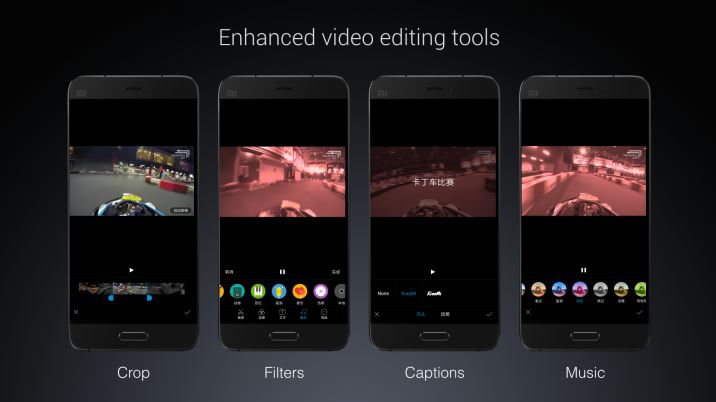 Calculator and Notes
The improved calculator allows for more complex calculations, including calculation of bank loan, mortgage, taxes and even provident funds. Bundled within the calculator is a handy unit converter as well.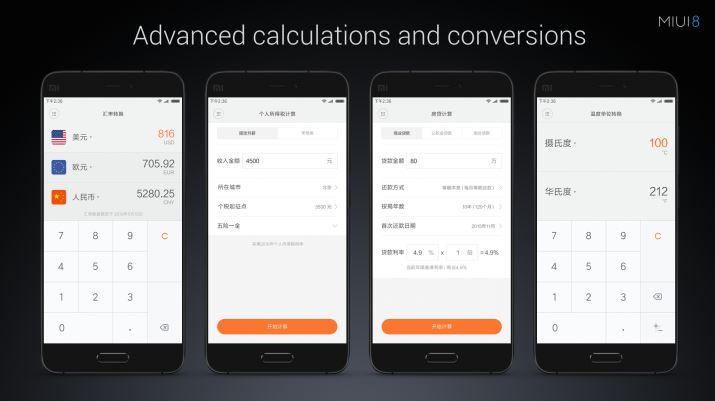 The stock notes application now comes with an integrated password and / or fingerprint security for making specific notes private. With MIUI 8, templates have also been included within the Notes app to add colourful backgrounds and creative alignments to the notes. Finally, the list view that was present in MIUI 7 has now been replaced with a grid layout, something along the lines of what
Google Keep
has done.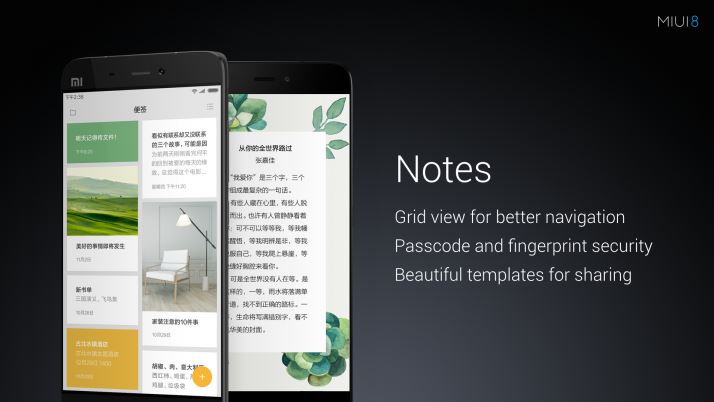 Scanning
A huge stress has been laid on the scanning use cases in MIUI 8. Examples include Quick QR Code generation for digital wallets, scanning barcodes and searching for (and purchasing) items online, taking a picture of items and shopping for similar items online and even a feature which allows users to solve complicated mathematics problems by scanning the question.
And not just that. Users can scan business cards and store the information as a contact, scan a document and save it as a PDF (a-la-
CamScanner
) and even scan images and translate them in real time.
Multitasking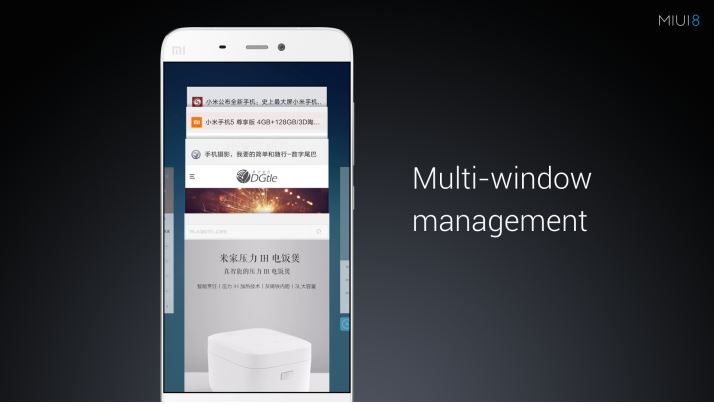 Somewhat similar to what will be introduced in Android N, users can now easily jump between two applications by tapping the multitasking button. Favourite applications can also be set to make copy-pasting links and text easier.
Scam / Fraud SMS Detection
Okay, so blocking spam messages and fraud calls have been a feature on MIUI for quite some time now, but with MIUI 8 things will go a step further with the inclusion of a triple layer of protection – identification of the messages, warnings against opening a phishing site that's sent via SMS and the browser's ability to detect any website's suspicious activity.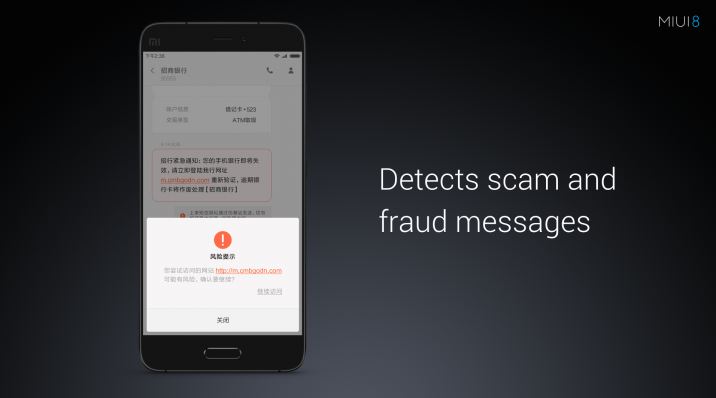 Long Screenshots
A feature which seems to be extremely useful, especially for grabbing whole web pages, long screenshots is one of the new add-ons in MIUI 8. What this feature entails is the ability to capture portions of the content (web pages, images or articles) that are beyond the visible display – in other words, the entire content. This feature also brings about a handy preview and a cropping mechanism, to precisely work with the entire content on and off the display.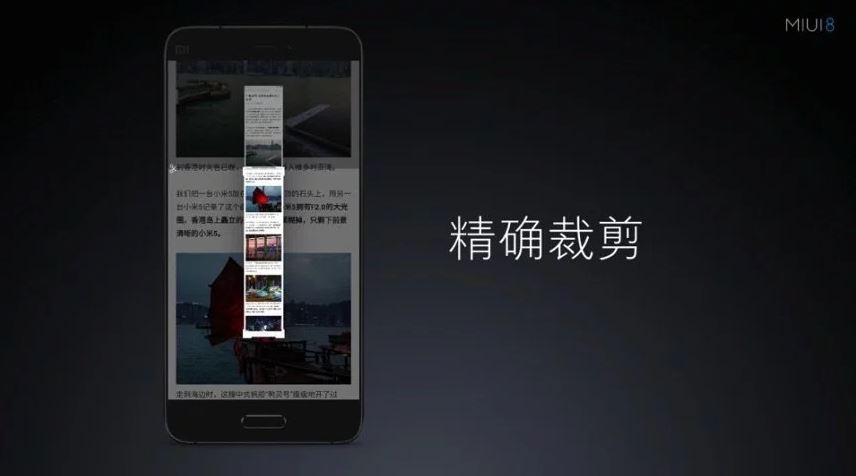 So there you have it. MIUI 8 comes with a host of features, and according to the update timeline, the China ROM will be up for beta registration on May 16th, with the beta testing beginning on June 1st and the Developer ROM being made available on June 17th.
The devices supported include the Mi 2/2S/3/4/4C/4S/5/Max and all Redmi and Mi Note series. More information regarding the release timeline can be obtained from the official MIUI forum thread
here
.
Image Source: Weibo, MIUI Forum