"Xiaomi unveiled MIUI 9 alongside the Mi 5X in China"
At an event in its home market of China, Xiaomi unveiled the latest iteration of its MIUI platform in the form of MIUI 9, alongside the Mi 5X smartphone. Over time, the new OS would be made available to other Xiaomi devices in the form of updates, but before that, let's take a peek at some of the top features of the latest instalment of MIUI.
Related read: Top 5 features of the Xiaomi Mi 5X
Zippy performance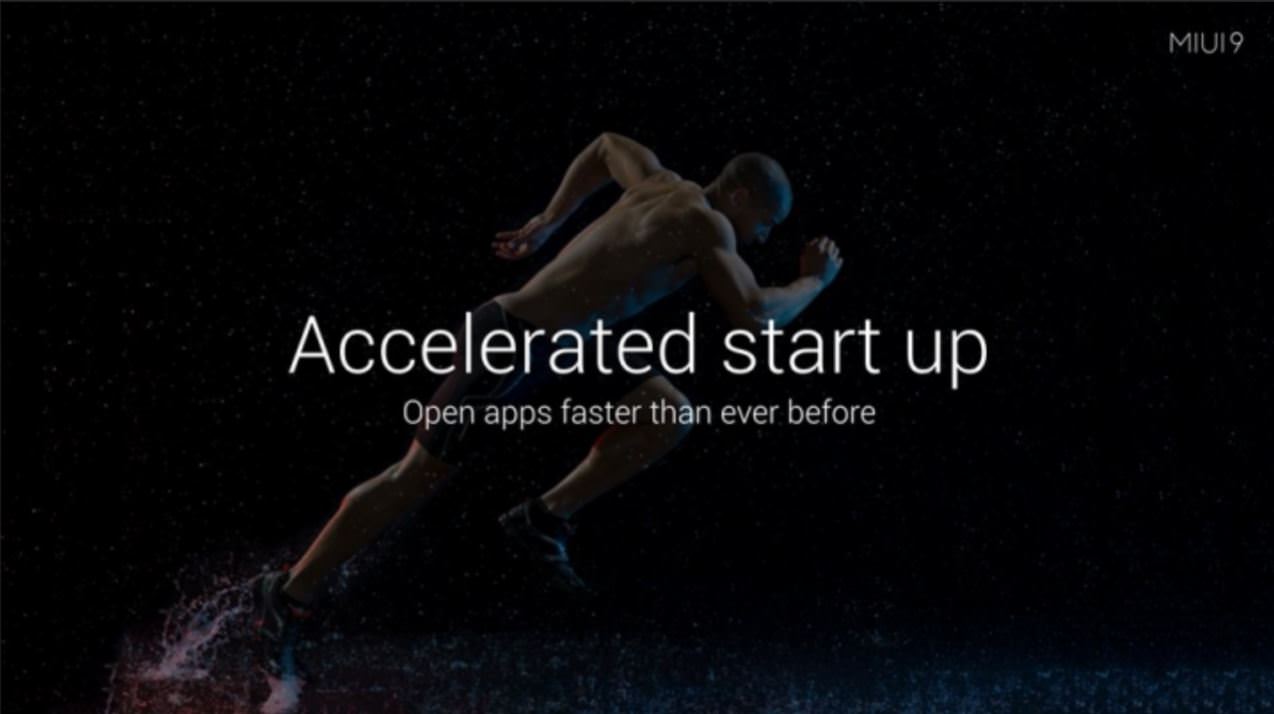 With MIUI 9, Xiaomi has focusses on under the hood improvements and bug squashing so that the end user experience remains smooth and responsive. For instance, the company says that MIUI 9 optimises the system to boost performance and load apps much faster than previous iterations of the platform. Meanwhile, the brand has also worked on improving cache management, dynamic resource allocation, and introduced a new file system along with adding tons of other tweaks and improvements to offer the best speed and performance to the users.
Image search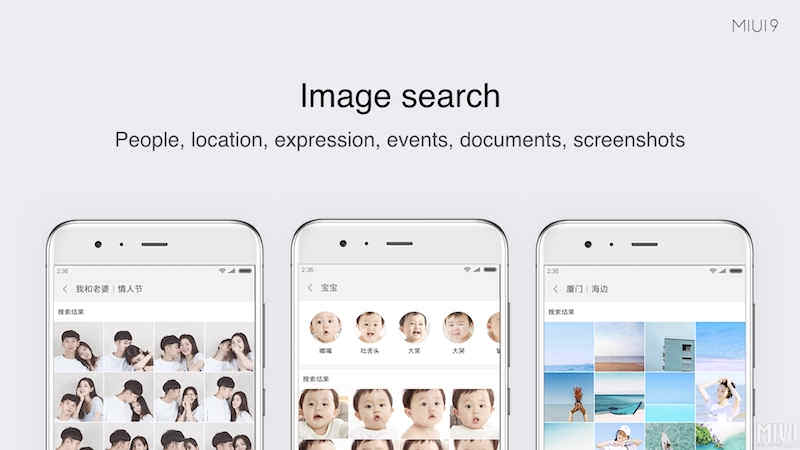 How often does it happen that you want to show a particular photo to one of your friends, but you end up wasting a lot of time even finding the image in that enormous photo library of yours? In a world where the number of photos clicked per day are increasing exponentially, image search is a welcome addition. This functionality is built into MIUI 9 and is capable of filtering out your photos on the basis of people, expression, location, events, documents and screenshots.
Smart Assistant
MIUI 9 has a new smart assistant, and it's less like Siri and Google Assistant and more like OnePlus's Shelf and Apple's Spotlight feature. In a nutshell, swiping to the right on your home screen brings up the smart assistant with search, app suggestions, news as well as other customisable widgets.
Smart app launcher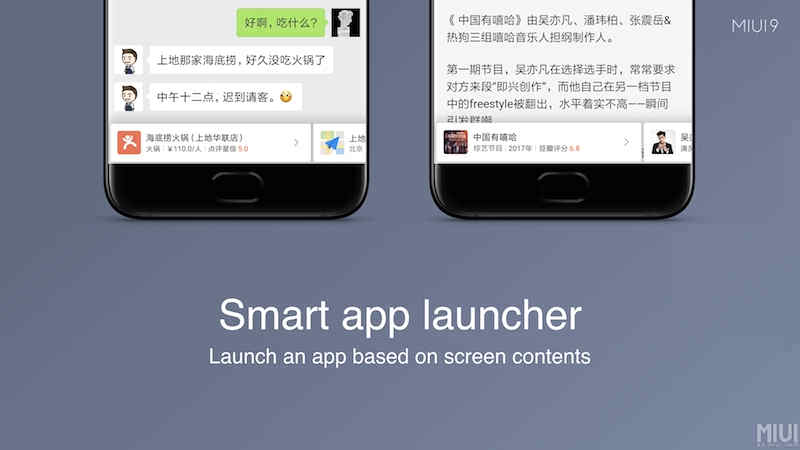 Xiaomi's go-to strategy seems like picking up a regular product or app, bumping up its potential with more features, and adding the "smart" keyword before its name. The latest addition to the list of such apps is the default app launcher in MIUI 9. In the new update, the launcher would be able to pro-actively suggest relevant apps to the user based on the screen's contents. This is in line with what Google is trying to achieve in Android O.
New themes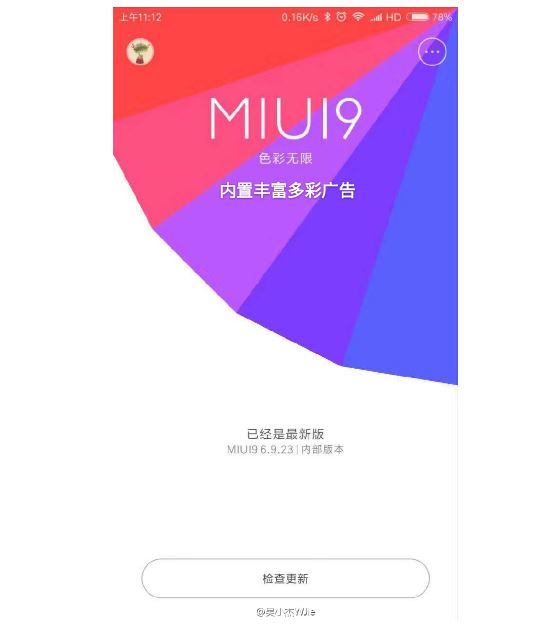 Adding to the wide variety of official themes for its devices, Xiaomi will also be including three new themes in MIUI 9, along with a new default theme. The three new themes are called No Boundary, Colour Fantasy and Cool Black.
Apart from these, MIUI 9 also includes the split screen functionality that we first saw in Android Nougat and improves the lock screen design with shortcuts for features like the flashlight. Do note that all these features are part of the Chinese version of MIUI 9 and Xiaomi has gone ahead and explicitly said that the feature set in the official global version might be different. What's more, given this is mostly pre-release software, expecting a few more changes might not be too far fetched. The first beta for the Chinese ROM will be released for the Xiaomi Mi 6, Mi 5X and Redmi Note 4X on August 11th, with more devices slated to join in the second phase starting August 25th. Xiaomi is yet to make any official announcements regarding the global rollout of MIUI 9.