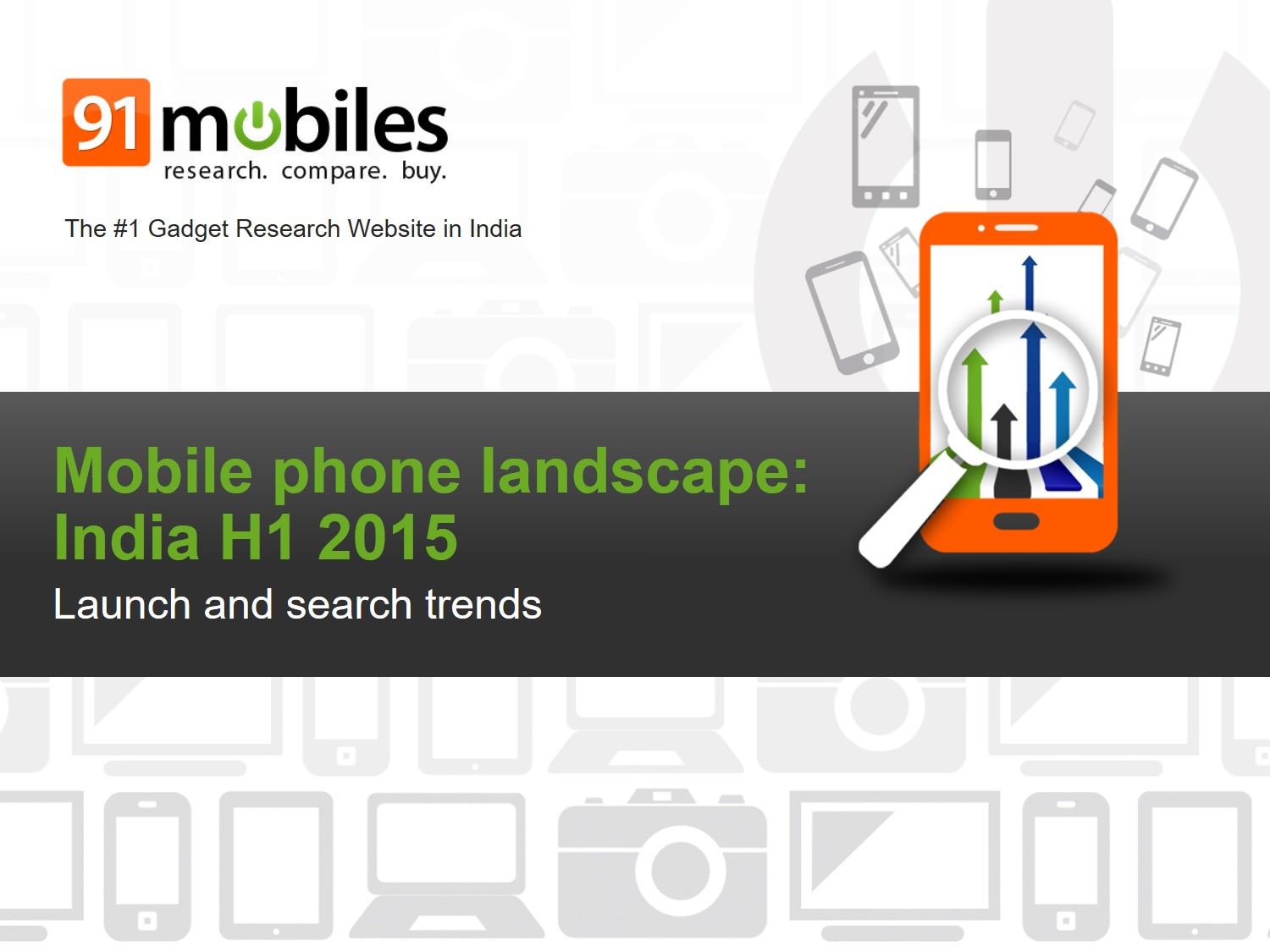 "Here's a snapshot of the Indian mobile industry based on the figures and trends seen in the first six months of 2015"
With so many launches and new brands entering the rapidly-growing phone market in the subcontinent, it's important to take a step back and get a macroscopic look at the state of the Indian phone market. Our past reports have revealed some interesting insights about the launches, spec trends as well as the consumers' ever-changing interests. The first six months of 2015 revealed many surprises as well, and our report (embedded below) takes a comprehensive look at those trends.
While we'd urge you to take a look at the complete report, here are the key highlights of the state of Indian phone market in H1 2015 that should interest you if you're pressed for time.
Launch trends
The number of phone launches this year is likely to increase by 50 percent (857 devices launched in H1 2015, compared to 1,137 launches in 2014)
Major brands like Samsung, Sony and HTC have shifted their focus from the high-end segment to the voluminous price bands below Rs 20,000
Popularity trends
ASUS ZenFone 2, YU Yureka and Samsung Galaxy Core Prime are the most popular phones in H1 2015 based on user views on 91mobiles. Interestingly, all the top 10 most popular phones are priced below Rs 20,000
Interesting trends
The affordable segment between Rs 5,000 and 10,000 gained the most user views, while interest in high-end smartphones saw a sharp decline
Handsets selling exclusively online accounted for more than 30 percent of user views
Most smartphones across all price segments sport screen sizes of more than 5-inches