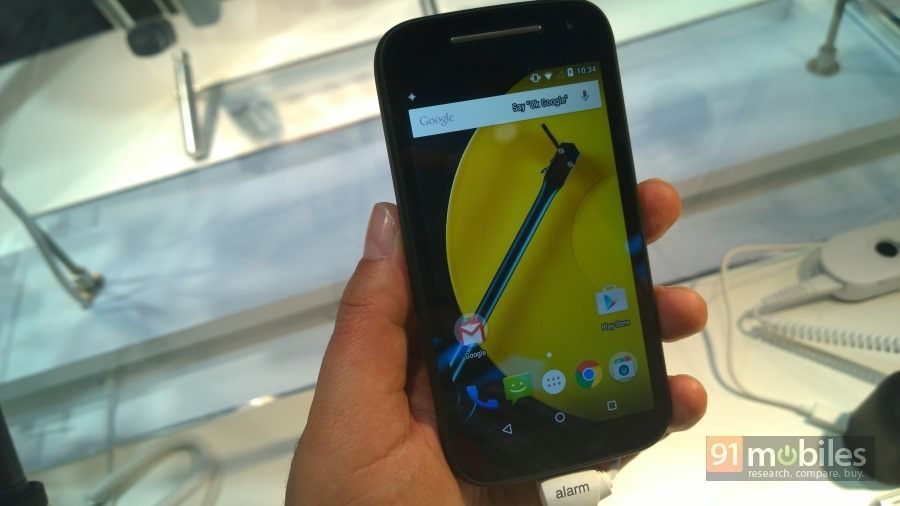 "The Moto E 2nd-gen 4G comes with a 4.5-inch qHD display, a Snapdragon 410 CPU, and 8GB of flash memory"
Motorola recently launched the Moto E (2nd-gen) (first impressions) in India for Rs 6,999 in partnership with Flipkart. Now it appears that the 4G variant of the budget smartphone will soon be available in the country. The Moto E 2nd-gen 4G is now listed on Flipkart, but there's no word on its price and availability as of now. In addition, the official Motorola Bands and grip covers for the smartphone are now available on the online store.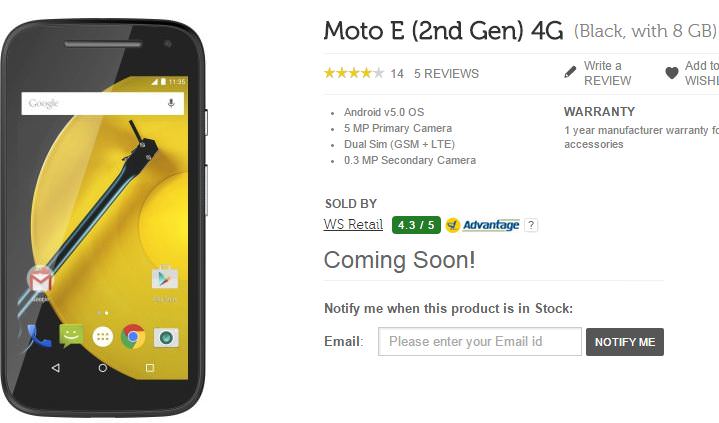 The Motorola Bands for the Moto E 2nd-gen (unboxing) are available in two packs of three bands each – turquoise, purple, and red, and red, blue and golden yellow. These are priced at Rs 999, much cheaper than their $19.99 price tag in the US. The Motorola Grip covers on the other hand are priced at Rs 899, and are available in turquoise, yellow, black, blue, and raspberry hues.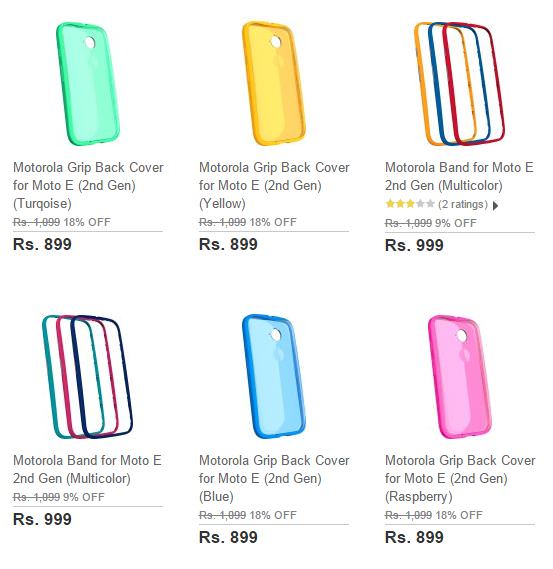 Coming to the Moto E 2nd-gen 4G, the smartphone is powered by a 1.2GHz quad-core Qualcomm Snapdragon 410 processor, aided by an Adreno 306 GPU and 1GB of RAM. The 3G edition on the other hand utilises a 1.2GHz quad-core Snapdragon 200 CPU with an Adreno 302 GPU. Other than that, the rest of the specs are similar including a 4.5-inch qHD display, Android Lollipop, 5MP/VGA cameras, 8GB of expandable memory, and a 2,390mAh battery. The 4G variant is expected to be priced below Rs 8,000 in India.