"Moto E6 has a 5.5-inch HD display, 2GB RAM, 16GB storage, 5-megapixel selfie camera, and 3.5mm audio jack"
The Moto E6 smartphone has been officially announced without much fanfare. The new Motorola smartphone, which is the first E series handset this year, comes with a faster chipset and Android 9.0 Pie. The Moto E6 is a minor upgrade and also a downgrade in certain areas when compared to the older Moto E5. Unlike last year's E series, which had as many as four models, only one Moto E6 series model has been launched this year, though noted tipster Evan Blass says there are more to come. Motorola has already released updated variants of its Moto G and Moto Z series of smartphones.
Moto E6 price
The Moto E6 price is $149, which is about Rs 10,000. The phone will be available in the United States starting today, whereas customers in other regions will have to wait a little longer. In the US, the phone is available via Verizon Wireless. Other US carriers will start selling it later this summer. Motorola will also sell the phone via Amazon, Best Buy, Walmart and B&H Photo. We are not sure when it will be available in India considering the brand has previously said it won't launch sub-Rs 10,000 smartphones in the country unless it sees profitability.
Moto E6 specifications
To be honest, the Moto E6 specs are a downgrade from the previous Moto E5, which had a 5.7-inch HD+ display and a 4,000mAh battery. With the new Moto E6, Motorola has downgraded the display size to 5.5-inches and the battery is now only a 3,000mAh unit. The phone still has an HD+ display with thick bezels and a prominent chin. The phone looks very similar to its predecessor and still has a plastic body. However, the back panel is now removable.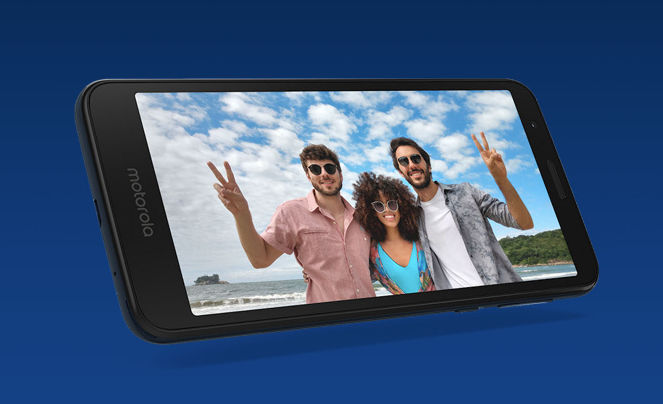 Internally, the Moto E6 specifications are an upgrade. It gets a more powerful octa-core Snapdragon 435 processor, which is about 50 percent faster than the older Snapdragon 420 that came with the Moto E5. The chipset is coupled with 2GB of RAM and 16GB internal storage. The phone does come with a microSD card slot for memory expansion. A 3.5mm headphone jack is available, but the fingerprint sensor is missing.
Coming to the camera, the Moto E6 has a single 13-megapixel rear camera and a 5-megapixel selfie unit. The handset runs Android 9.0 Pie out of the box.