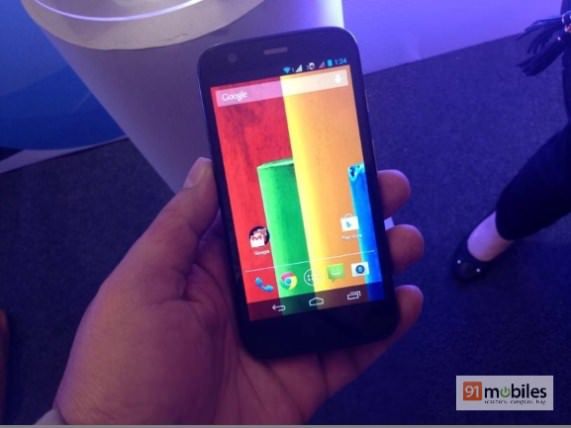 "Motorola makes it comeback into the Indian smartphone market with a bang, thanks to the excellently-priced Moto G"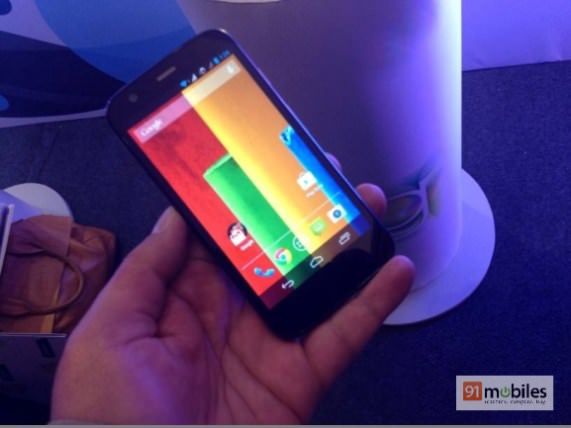 Just this morning, Motorola made a joint announcement with its launch partner Flipkart, taking the covers off its value smartphone, the Moto G in India. The handset will be available exclusively on Flipkart for now, and comes in two storage variants, the 8GB priced at Rs 12,499 and the 16GB variant priced at Rs 13,999. India's always been said to be a price-sensitive market, but what's usually missed that it's more of a value-sensitive market. We fall easily for things that seem to offer better value for money, and this holds true for everything, not just gadgets. As far as smartphones are concerned, we already know that the mid-range segment sees the most action in terms of both number of launches, as well as the devices people actually buy. With this pricing, Motorola lands straight into this tumultuous category, where it will be fighting for survival mostly with Indian brands like Micromax, Lava and Karbonn. We got our eager paws on the Moto G for a few minutes, and here's our take on how it looks.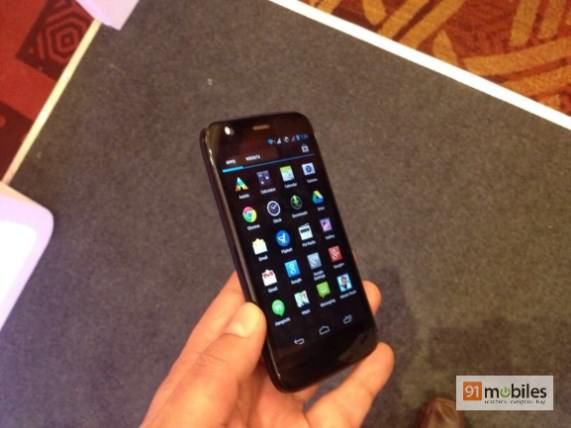 4.5-inches is a great size for one-handed usage, and that's exactly the screen size the Moto G offers. Overall, it looks a tad plain-Jane decked up in black, but hold it in your hands and you'll realise how well built it is. First up, the rear is done in matte, so it doesn't gather too many smudges or fingerprints. The front is almost all screen, which looks quite staid, at least till the time it lights up. Possibly the best thing about the Moto G is that it feels quite ergonomic when held in the hand, thanks to the gently-curved rear.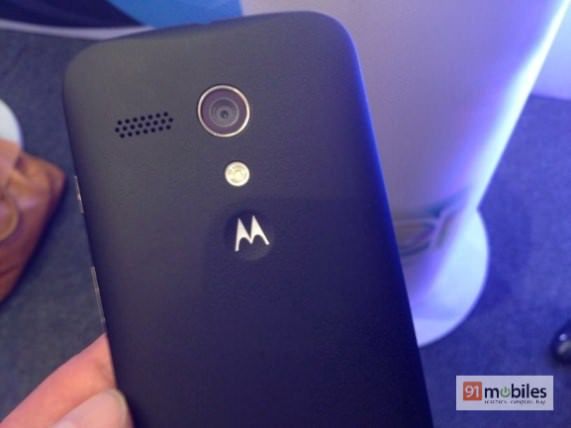 Port placement is quite standard, with a power / sleep key on the right along with the volume rocker, a 3.5mm audio socket on top and a microUSB port at the bottom. A glossy black strip runs all around, but otherwise, the whole device is matte. The front is dominated by the screen, with the earpiece, sensors and front camera on top. There are no hardware keys since the device runs stock Android and the standard Android keys are implemented as software overlays.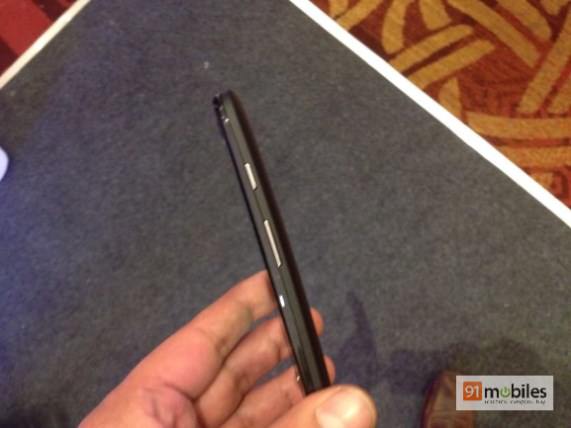 Fire up the screen and you'll be amazed with its clarity and sharpness. The 720p screen looks quite vivid too, and colour reproduction looks very good. Worth noting here that the device accepts two SIMs and also features an FM radio, but otherwise the software offerings are stock.
The UI for the 5-megapixel primary camera looks very minimal and barebones at first glance, and there's no shutter key – you can just tap to focus and shoot. Swipe inwards from the left, and a settings wheel slides out, giving you access to the camera features such as HDR, panorama and others.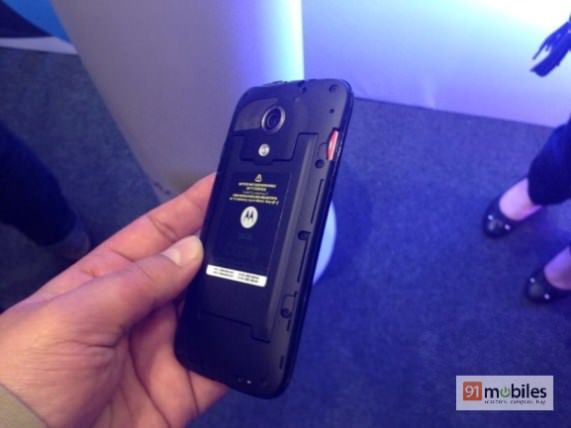 Pry the rear shell open and you'll see the 2,070mAh battery, which cannot be removed. There's no microSD slot for memory expansion, but a micro-SIM slot can be seen on top right, while the second one is tucked away at bottom left. In our brief time with the device, the 1.2GHz quad-core Snapdragon 400 chip inside seems to ensure that goings are smooth, and 1GB of RAM should suffice for multitasking. The Android version on offer is 4.3 Jelly Bean for now, but the company is promising an update to 4.4.2 KitKat in a few days.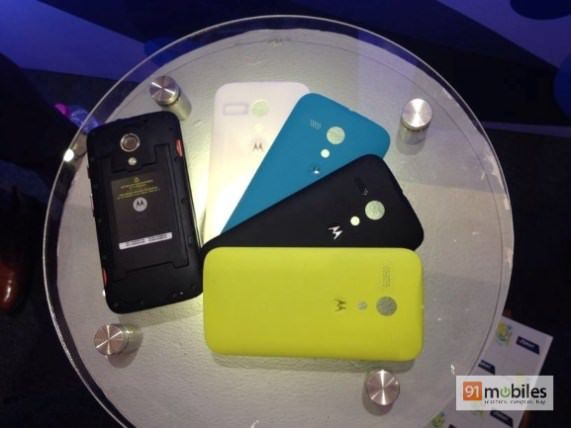 Motorola understands that many users are looking to customise their devices and that's why, it will be offering real shells, grip covers and flip covers with smart capabilities in multiple hues, and we got to see some of those as well. They look really well-made, especially the flip covers that have textured backs. These should ensure that users have a variety of options on hand if they're looking to match their devices with their attire or just make a fashion statement otherwise. The Moto G is looking like a very compelling option for anyone in the market for an affordable daily driver, at least on first glance. We'll have more thoughts on its real-world performance when we get to review it properly, but it'll be interesting to see how Motorola's re-entry into the Indian market is accepted by potential buyers and whether its strategy of selling only online is sound or not.