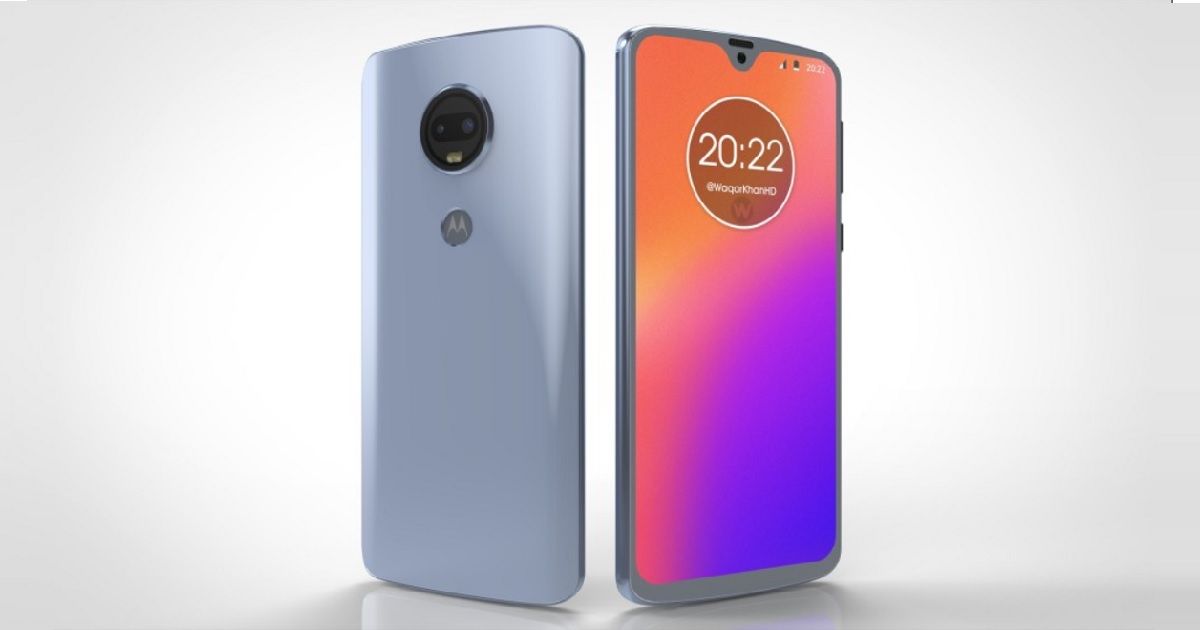 "Moto G7 XT-1965-3 FCC certification also reveals the handset will have dual rear cameras, NFC, and dual-band Wi-Fi support"
After bringing you the exclusive details about an upcoming Moto phone with the model number XT 1965-2, which we think could be the Moto G7, we now have a bunch of new information about the handset. A new Moto G7 variant with the model number XT 1965-3 has received certification from the US Federal Communications Commission as well. The certification listing reveals several key details about the the upcoming Moto G7 model, including the chipset, RAM, and internal storage we can expect from the device. Moreover, it also reveals the model numbers that the handset will bear in the Indian market.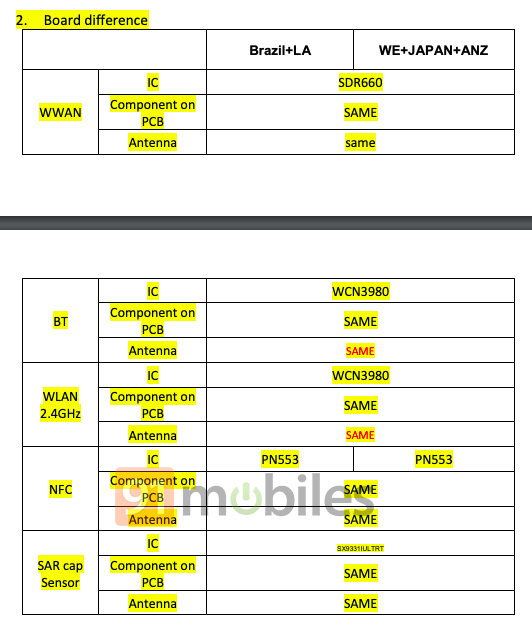 The new FCC listing for Moto G7 variant XT 1965-3 shows the smartphone will come with Snapdragon 660 SoC in Brazil + LatAm (Latin America) as well as WE + Japan + ANZ (Western Europe + Japan + Australia and New Zealand) markets. It also says the handset will have 4GB of RAM and 64GB of internal storage in these countries. A mock image shows the phone will have a dual camera setup on the back, with a pill-shaped LED flash below it.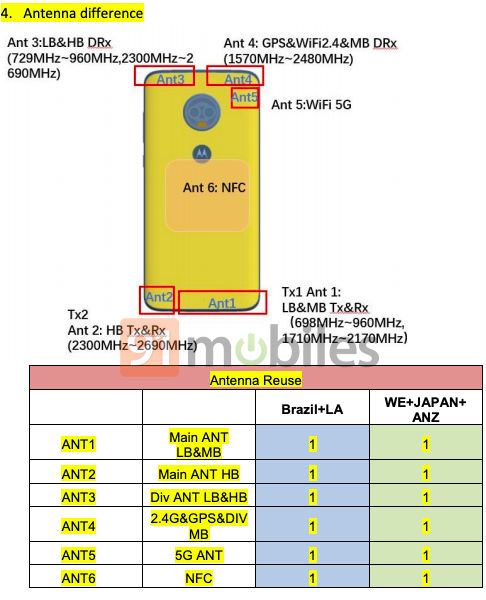 The Moto G7 FCC listing image also shows the smartphone will have six antennas. The Wi-Fi 2.4 of Antenna 2 and Wi-Fi 5G of Antenna 5 refer to 2.4GHz and 5GHz support for wireless internet connectivity, making it clear that the handset will have dual-band Wi-Fi. Antenna 6 will be for NFC.

Lastly, we now know thanks to the listing that the Moto G7 will come with the model number XT 1965-4 in the Indian market. Its model number in the US and Canada will be XT 1965-1, and XT 1965-2 in Mexico, Brazil, Argentina and the rest of LatAm market. In WE+J+NZ it will go by the model number XT 1965-3 and XT 1965-6 in China. While the specifications revealed by FCC are for the XT 1965-3 model, it is likely that the other model numbers will have similar hardware.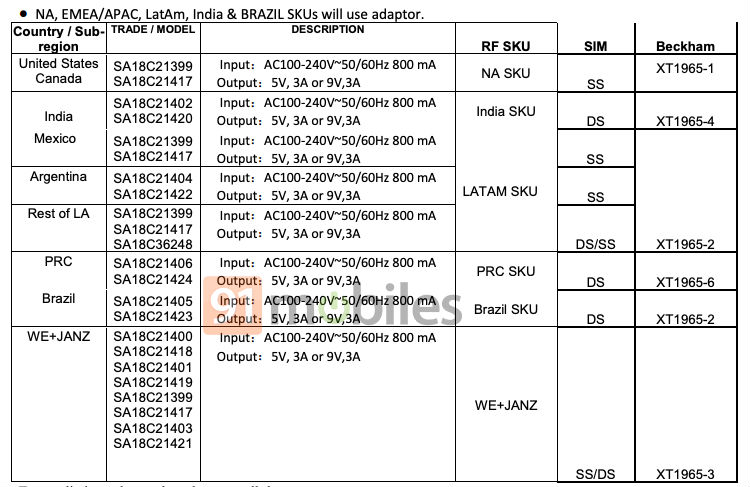 The leak last week showed us that the Moto G7 smartphone will come in both single-SIM and dual-SIM variants. Considering the Moto G6 series is not too old, it may be a few months before its successor goes official, but we can nonetheless expect it to be unveiled in early 2019.