"The Moto RAZR 2020 modular design will allow users to turn their smartphone into a power bank, a projector, a magnifying lens, or an advanced camera"
Lenovo-owned Motorola is gearing up to launch its second foldable smartphone as trademark listing has surfaced on WIPO. The listing has revealed what is expected to be Moto RAZR 2020's design, which seems different from the Moto RAZR 2019. The latter was launched last month at an event in Los Angeles, US, and is yet to go on sale. The Moto RAZR 2019 flaunts clamshell design, with a 6.2-inch foldable screen that has a notch up top. The phone also has a secondary 2.3-inch Quick View display for a quick glance at notifications, media controls, Google Assistant responses, and more.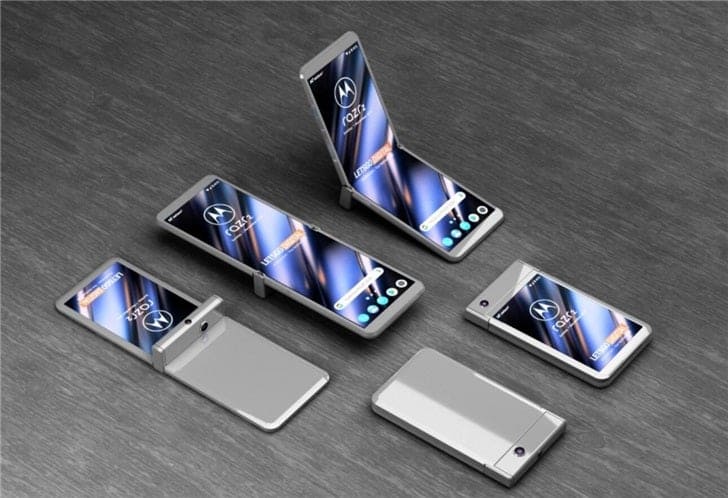 The Moto RAZR 2020, as LetsGoDigital reports, will be another revolutionary design. Motorola is expected to introduce its second-gen foldable smartphone with a peculiar form factor, with a huge hinge that seems to house cameras and other sensors. The handset also said to have a modular design that will allow users to attach Moto Mods-like external modular components such as power bank, projector, magnifying lens, or even an advanced camera.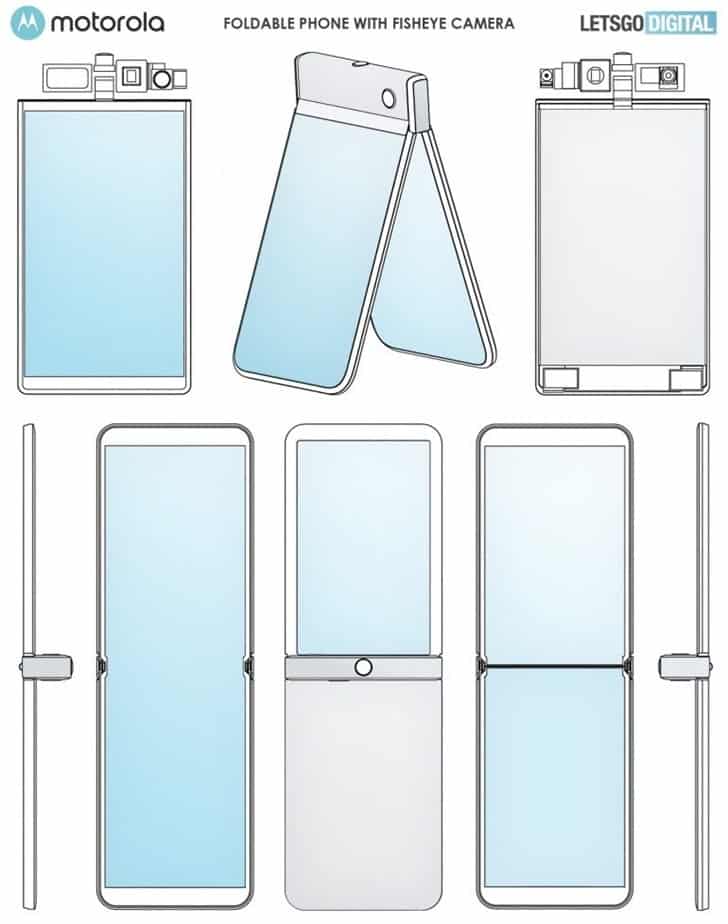 Apart from this, the RAZR 2020 will flaunt clamshell design, with display folding vertically instead of horizontally. The secondary cover display of the phone, however, will be slightly bigger than its predecessor Moto RAZR 2019. The specifications remain unknown at the moment.
It's worth mentioning that the patent application was originally published on August 22nd, 2018, but it was deposited in the WIPO's (World Intellectual Property Office) database recently. This doesn't necessarily mean that the manufacturer will release such a smartphone ever. However, if it does, you now know how the handset will look like.