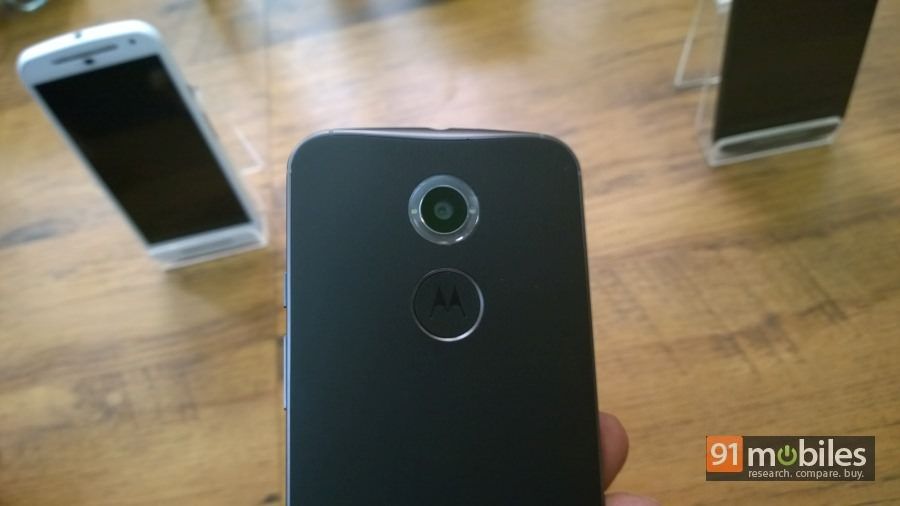 "The 2nd-gen Moto X has just landed in our labs, and he's a peek inside the box"
We didn't mince any words when we professed our love for the original Moto X (review). Its touchless control functionality left us very impressed, and Motorola has taken that to the next level with the sequel. The Moto X 2nd-gen (first impressions) or the new Moto X, as it's called, not only features flagship-grade specs (an area where its predecessor was lacking), but also boasts enhanced voice features… including giving you the capability to address your smartphone using a custom name.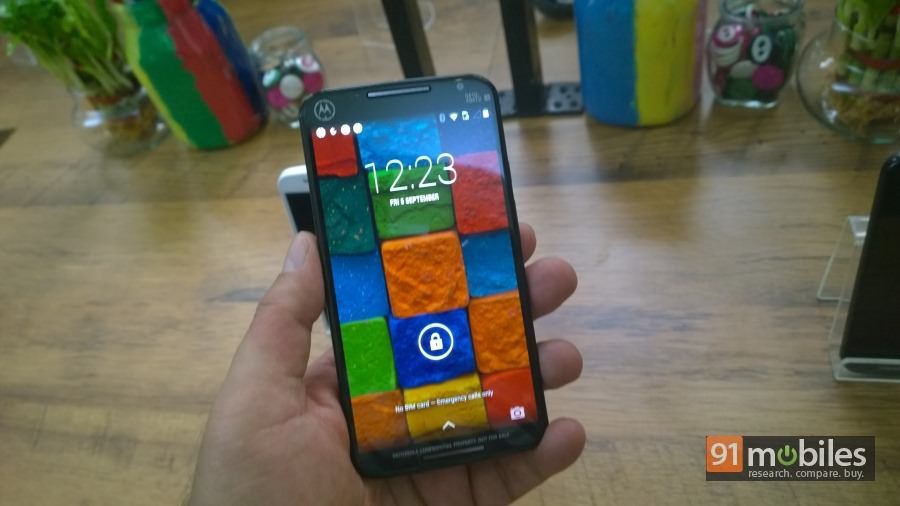 Now that holds interesting possibilities, but rather than mulling over those now, we'd like to get on with business right away. We're sure there'll be time for all those shenanigans during our review period, but since the device has just landed in our labs, we'll take a snappy look at the box contents.
The white cardboard box just says "Moto X" on the top, along with a large Motorola logo, and we'd say that's more than enough. Since the device is only available online, so printing anything more on the box would probably be a waste anyway.
Out comes the device – and we rub our hands with glee when we discover that Motorola has sent us a leather back variant for review. If you recall, Motorola has priced the regular black version at Rs 31,999, but there are two more variants on offer – the black leather one that we hold in our hands now and a bamboo white model as well. These premium variants are priced marginally higher at Rs 33,999 each.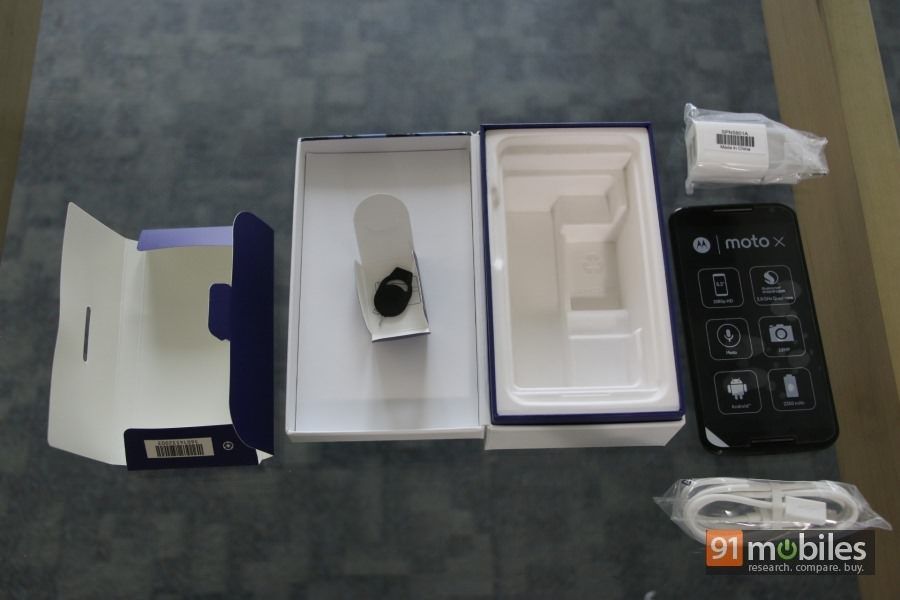 Removing the smartphone reveals a small blue box which contains a micro-USB cord and a tool for ejecting the nano-SIM tray located on top of the phone. A two-pin wall charger with dual USB ports, just like the one included with the original Moto X, is also included. The extra port should come in handy in case you want to juice up any other USB-powered device or accessory – a Bluetooth headset or a power bank for example.
Sadly, our review box didn't include a wired headset or any documentation, but rest assured that you will find these inside if you do splurge on a brand new Moto X 2nd-gen. That's it as far as the unboxing is concerned, but we're just getting started with the review and there's lots more in the pipeline.