Google's Motorola Mobility has finally officially launched the Motorola Moto X Android smartphone in the market with heavy customization options. It is the first smartphone from the company build entirely under Google's ownership since the search engine giant acquired it in 2012. Google is offering heavy customization options to the buyers before buying the phone and it will is a quite unique offering in the market at the moment to take on the rival smartphone manufacturer giants like Apple and Samsung in the market.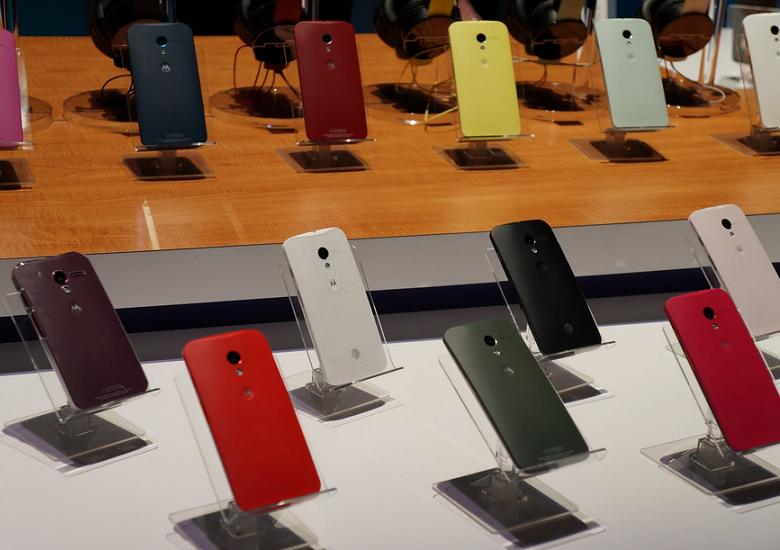 Credit – PocketNow
Features wise, Moto X comes with a 4.7 inch touch screen display with the resolution of 1280*720 with the pixel density of 316ppi. It is powered by a 1.7GHz dual core Qualcomm S4 Pro processor along with 2GB of RAM memory and Adreno 320 GPU. It comes with 16GB and 32GB internal storage and Google is offering 50GB of free Google Drive storage with the phone.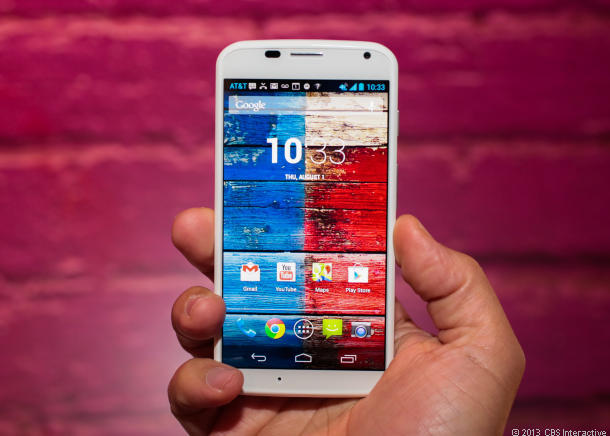 Credit – Cnet
Camera features of the smartphone include 10.5MP clear pixel rear camera and 2.1MP front facing camera. It is running Android 4.2.2 Jelly Bean operating system and it is highly expected to receive Android 4.3 Jelly bean version update in the future. Connectivity wise it comes with Bluetooth, WiFi and LTE connectivity. The phone is powered by a 2200mAh non removable battery that provides up to 24hours of battery life and up to 13 hours of talk time. Customization options available for the phone are surely going to appeal the fashion lovers. Customers will also be able to choose 18 different back panels with different colors and they can also get a customized message to appear when the phone starts up.