"Moto Mods are modular accessories that add functionality to the new Moto Z smartphones"
There's so little to differentiate between smartphones nowadays on the basis of hardware alone. As the gap between product features shrinks rapidly, smartphone manufactures have taken to modularity to add that oomph to their offerings and make them stand out from the competition. LG did it with the semi-modular G5, and now we have Lenovo joining the race with its new Moto Z flagships. The company finally put the rumour mills to rest when it made its new Moto Z series official. The key highlight of the devices are the new swappable modules, designed to attach to the back of the handsets via a special connector and add to the functionality of the devices. Sounds great, doesn't it? But are the new modules really worth your attention? Here's a look at all the Moto Mods the Moto Z has in store for us.
Moto Insta-Share Projector
The name gives it away, doesn't it? The Moto Insta-Share Projector module adds a miniature projector to your smartphone. You can project your screen up to a size of 70-inches with the help of this module. It has its very own kickstand as well to avoid the need to find a perfect placement. And if that's not enough, the module also houses an extra battery capable of providing an extra hour of projection power.
JBL SoundBoost Speaker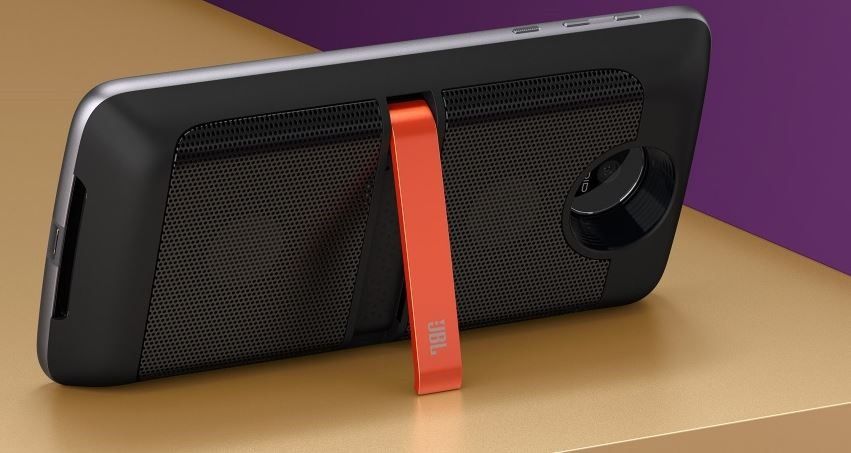 For all those audiophiles out there, the company also unveiled the JBL SoundBoost Speaker module. Most smartphone speakers lack the quality and loudness required to enjoy music, and this Moto Mod is designed to cater to the issue. You can listen to your favorite songs at a higher volume or can even use it as a speakerphone. On top of that, this module too gets its very own kickstand and an extra battery capable of up to 10 hours of continuous music playback.
Power Packs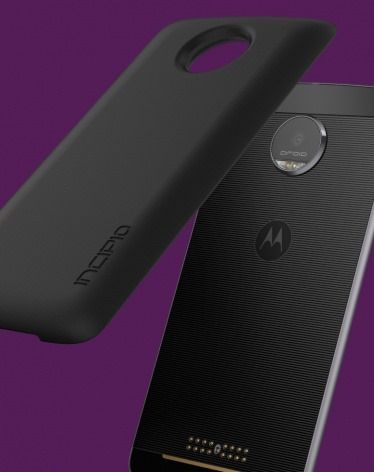 If you're a heavy user, this Moto Mod is for you. Although the Moto Z and the Moto Z Force don't have removable batteries, you can use one of these Moto Mods to extend battery life significantly. The Power Pack module claims to offer an extra 22 hours of battery without actually compromising with the look and feel of the device. They'll be available in different designs to appeal to a wider audience. There's no more the need to carry a bulky power bank with you all the time.
Moto Style Shell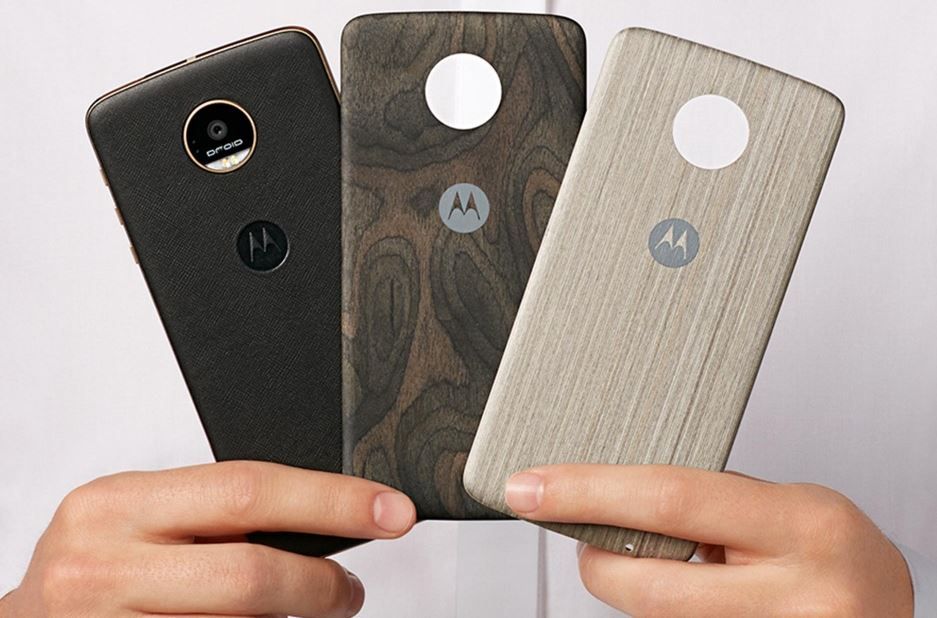 Motorola devices have been known to offer funky colours and customisations to better match the preferences of their owners. With the Moto Style Shells, one can add an element of real wood, leather or other unique designs to the back of their smartphone. All these mods attach magnetically, and are pretty easy to remove or replace.
The company has announced the Moto Mod development kit, and promised that more Moto Mods are on their way to the consumers. To achieve this feat, Motorola has also joined hands with come existing brands. A prototype Moto Mod included a LED-lit back plate that responded to sound while another featured a circular display which mirrored your smartphone screen. And you need not worry, as the company has promised that these Moto Mods would work with future Moto Z phones as well. It'll be interesting to see what the company has planned for us in the near future.