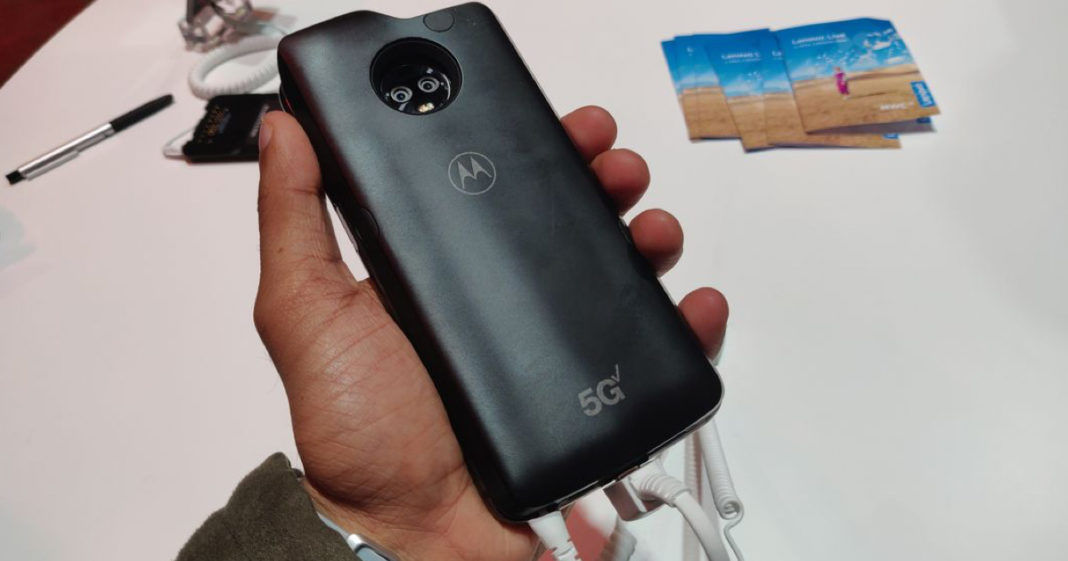 "A closer look at the 5G Moto Mod"
At Lenovo's booth in MWC Barcelona, I stumbled upon a rather interesting Moto mod for the company's flagship, the Moto Z3 smartphone. For the uninitiated, Moto mods are modular accessories which latch on to various Motorola Z series smartphones to give them superior audio, longer battery life and much more. The mod in question, however, is a 5G mod which when used in areas with 5G coverage, will take over the Z3's 4G networking capabilities and allow buyers to leverage ultra-fast 5G internet speeds.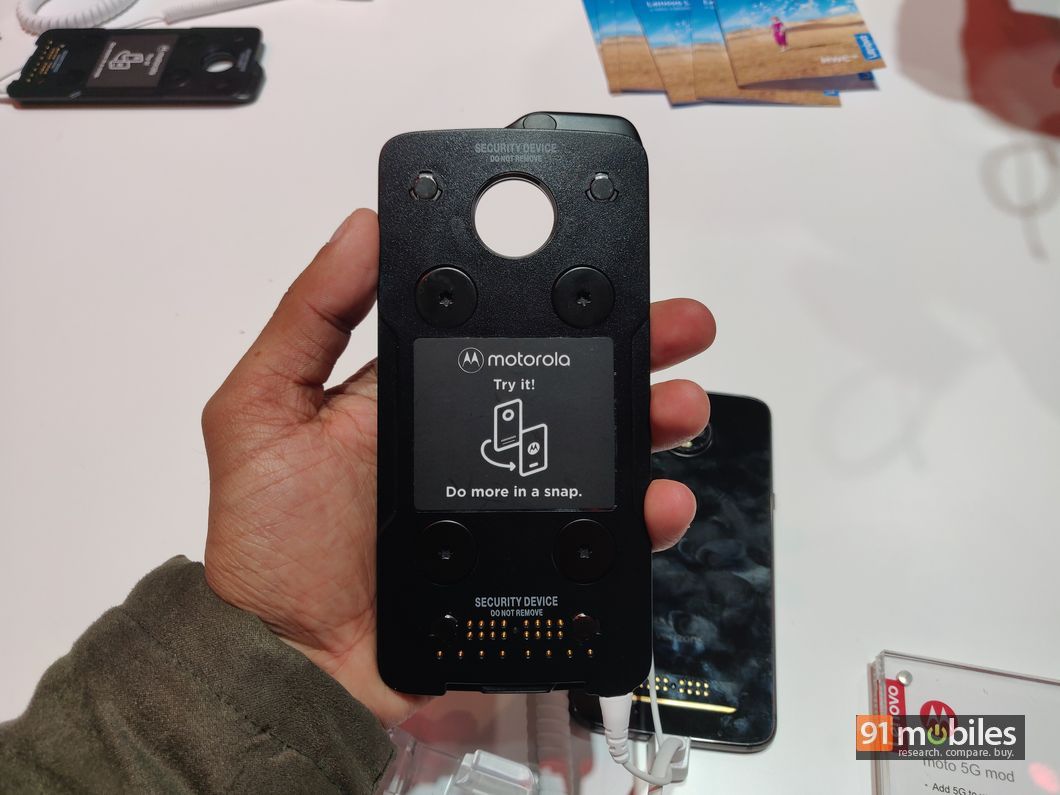 Spec-wise, the Moto mod 5G comes with a Qualcomm X50 5G modem which is powered by, wait for it, a Snapdragon 855 processor. So, in a nutshell, with the Moto Mod 5G slapped on to the Z3, you'll have a Snapdragon 835-based smartphone leveraging a Snapdragon 855 chip to enhance its networking capabilities. How cool is that? Unfortunately, you cannot use the newer CPU to drive the smartphone as the SD 855 chip serves only one purpose which is to power the modem.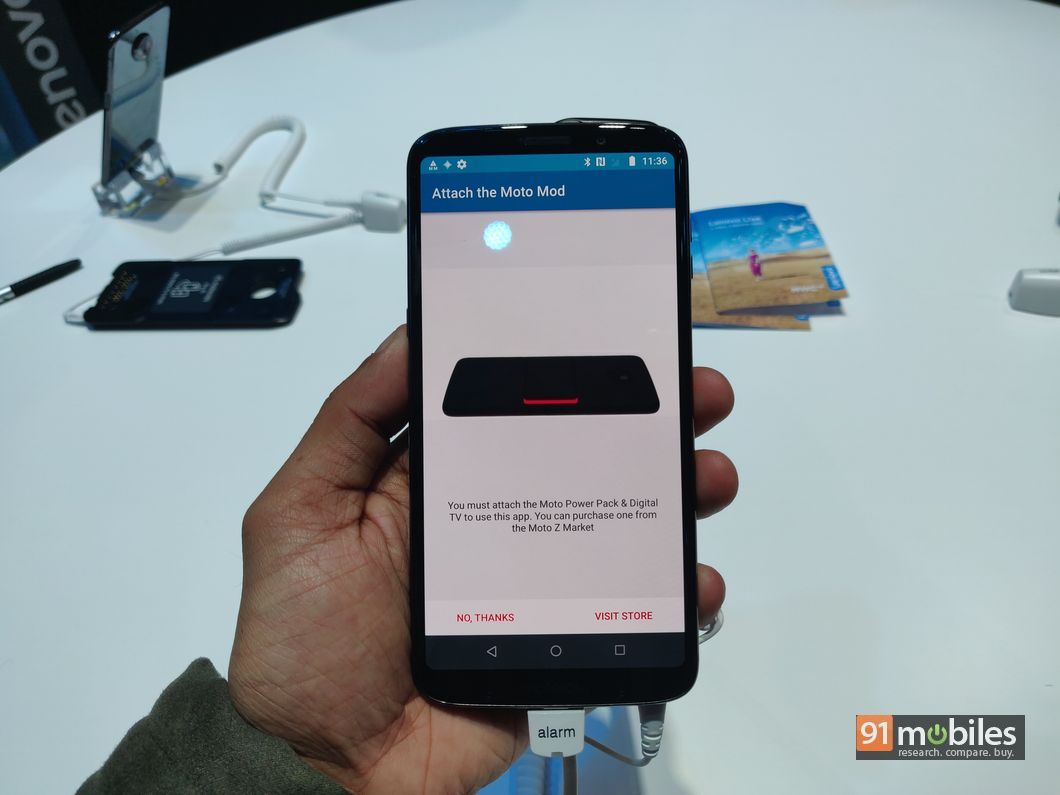 On the networking side of things, the 5G Mod comes with a total of ten antennas, four of which are tasked with handling millimeter wave frequencies. Reason being, the 5G spectrum is expected to utilise EHFs or extremely high frequencies such as mmwaves. The mod even comes with its own 2,000mAh battery and therefore, you won't have to worry about it draining your device's cell.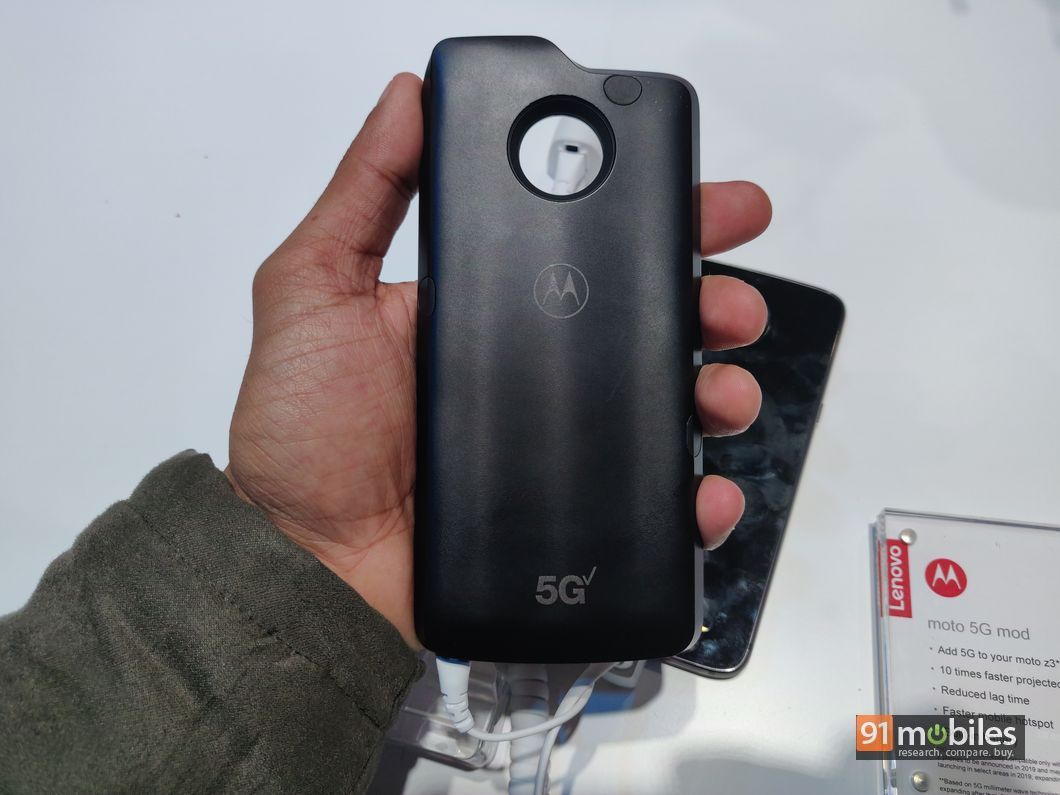 Consequently, buyers with potentially a three-year-old smartphone will be able to leverage the best speeds on their phone. Making matters even more interesting, Motorola is reportedly working to make the mod backward compatible and plans to announce support for the Moto Z2 soon. There are even talks about the company offering the 5G mod for the Moto Z1!
It'll be interesting to see how Motorola's scheme plays out down the line. For now, feast your eyes to the company's Moto Mod in the gallery attached.