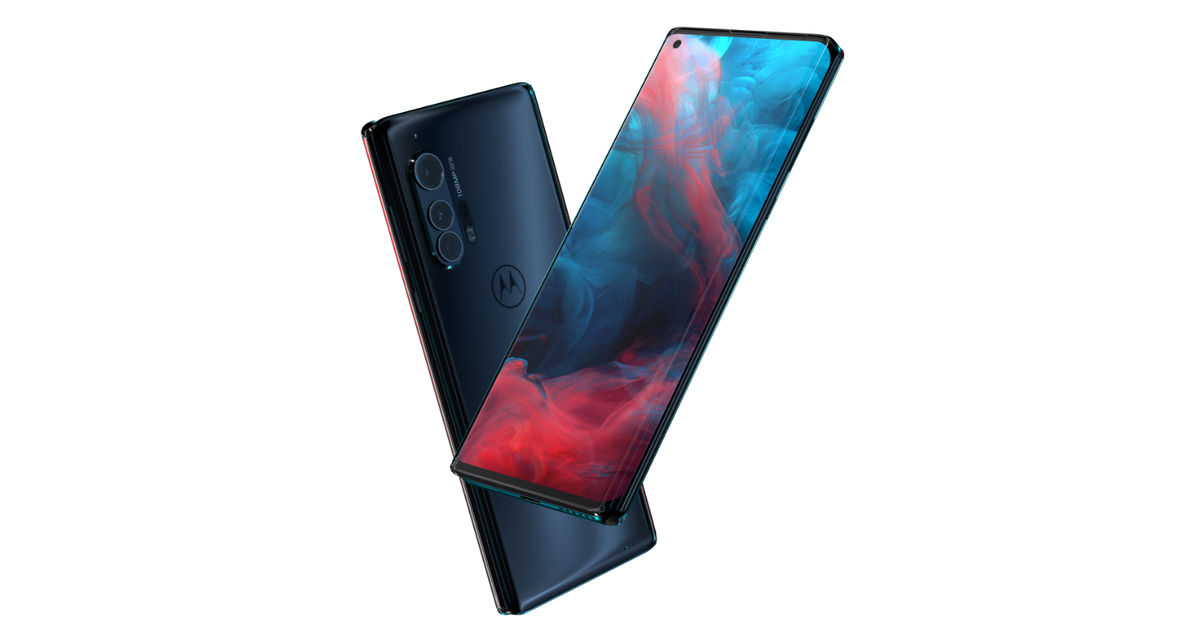 Motorola is a company that has been synonymous with affordable and dependable smartphones. This was a few years ago when the brand dominated alongside companies like Samsung and Nokia. Lately, Motorola has not been able to find its footing in the smartphone world, especially in India, with brands like Xiaomi, Realme and others changing the landscape of budget and mid-range segment. Motorola has launched just a few affordable phones and even fewer premium smartphones.
When you think about the ultra-premium flagship smartphone space, there are a few players that instantly pop into mind, like Apple, Samsung and OnePlus. Motorola has not been present in this segment since the Moto Z back in 2016. Four years is a lifetime in the smartphone world, and is enough to change the consumer's perception about a brand. Recently though, Motorola decided to re-enter the top-tier market this year with the launch of the Motorola Edge+.
The Motorola Edge+ is loaded with flagship specs and most, if not all features that one expects to see in a 2020 premium smartphone. It offers a curved AMOLED display with a high refresh rate. It is powered by the latest Snapdragon 865 chipset with 5G support. It also sports a 108MP main camera that is seen on the Samsung Galaxy S20 Ultra and the Xiaomi Mi 10.
Motorola is in dire need of a makeover
Motorola Edge+ is proof that the company can dish out a high-end smartphone, but the company has another problem at hand – consumer mindshare. Since it was been away from the premium segment for a while, people might not think of Motorola first when looking for a premium smartphone. So, when Motorola launches a flagship phone like the Edge+, people are understandably going to see it with some scepticism.
Brands like OnePlus and Samsung have consistently been launching premium smartphones every year, gaining market share and building brand awareness (in OnePlus' case), and solidifying presence. For Motorola to make waves in this space, the company will need to bring out compelling flagship phones regularly, every year. But there is more expected from the once popular brand name.
Brands like OnePlus and Samsung have consistently been launching premium smartphones every year, gaining market share and building brand awareness
Motorola needs to take a page out of Samsung's book and needs to launch phones across price segments. Last year, Samsung launched the affordable Galaxy M series and gave the Galaxy A series a new look, both of which really helped the brand jump out of a slump to a place where it can confidently take on Chinese competitors like Xiaomi and Realme. Motorola has not been able to make significant strides in the affordable segment in India in the past couple of years and this has affected its visibility.
Motorola can challenge OnePlus and Samsung, eventually
Because of Motorola's insignificant presence in the market right now, consumers are unlikely to take its flagship phones like the Motorola Edge+ seriously, no matter how good the phone might be. And the Motorola Edge+ does come with an impressive spec sheet that is, in most aspects, at par with the best of Samsung and OnePlus.
In fact, Motorola's current predicament is somewhat similar to Xiaomi. The latter launched the Mi 10 in India recently, which is a premium flagship phone from the brand coming after a long time. It is also the company's most expensive smartphone in a country that has seen nothing but affordable budget and mid-range phones from the company's Redmi sub-brand. Xiaomi also has its work cut out for it as it needs to convince consumers and make a name for itself in the premium segment.
Motorola has proved it can make a solid 2020 flagship smartphone, but convincing consumers about this will require more effort
In addition to this, the Motorola Edge+ and Mi 10 do not come cheap. These phones cost north of Rs 50,000 with the Motorola Edge+ priced at a whopping Rs 74,999. Even for a brand like Samsung, such pricing would be difficult to attract consumers given how competitive the market is in India. Even if we could justify the price of the Motorola Edge+, it wouldn't be good enough for consumers who are likely to go with a more trusted brand like Samsung or Apple if they're spending Rs 75,000 on a smartphone.
We have no doubt that given enough time, and with the right set of offerings priced well, Motorola will be able to make its presence felt in the premium segment. The company has proved it can clearly make a flagship phone with the Edge+ and it hasn't lost its touch. But for Motorola to attract consumers in 2020, it needs to do more, by launching phones more consistently with good specs across price segments and at competitive prices.