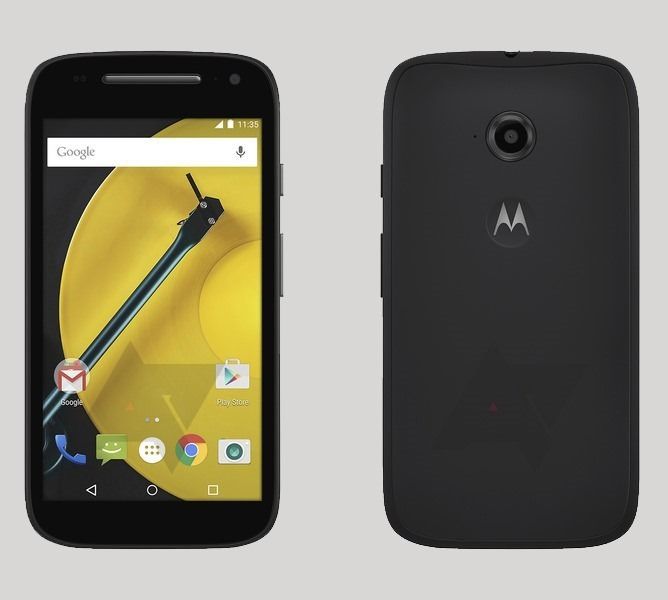 "The Moto E second gen also comes in a 4G variant, but the pricing and availability of the device is yet to be announced for India"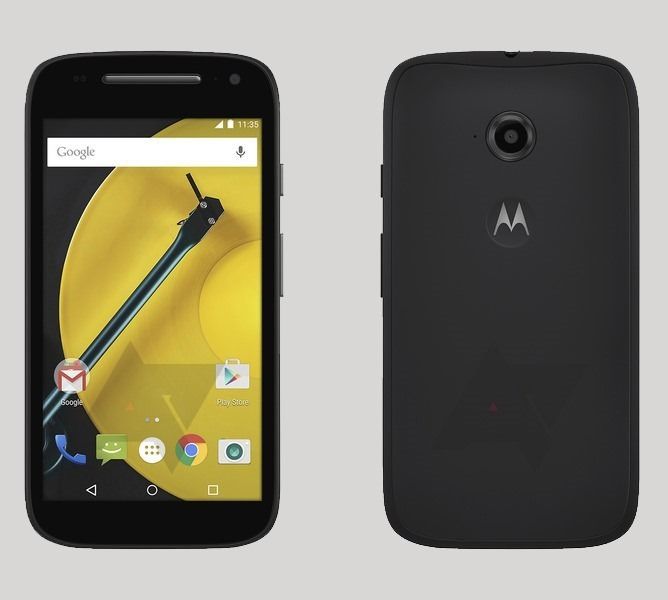 Global mobile devices brand Motorola has announced the launch of its second-generation budget Android smartphone, the Moto E (2nd-gen) for the Indian market, with the 3G variant carrying a price tag of Rs 6,999. The new smartphone will go on sale via Flipkart starting midnight tomorrow. The company has made quite a few changes to the original budget Moto E in terms of the design and software offered, though the pricing of the new device continues to be same as the first-generation smartphone. The 2nd-gen Moto E also comes in a 4G/LTE variant, but the pricing and availability of this model is yet to be announced by the company for the Indian market.
This new smartphone is aimed at users asking for a good-looking budget Android smartphone that offers speedy hardware specifications. To this, the company has now added support for 3G networks over dual SIM's along with the latest version of Google's Android operating system, i.e., Lollipop.
The device features a 4.5-inch, 960 x 540 pixel resolution display, built using IPS technology. This has been protected from scratches with a layer of Corning's Gorilla Glass 3. Instead of a dual-core processor, the 2015 model Moto E now gets the Qualcomm Snapdragon 200, which is a quad-core chip clocked at 1.2GHz. The LTE variant of the Moto E 2nd-gen has been powered using the Qualcomm Snapdragon 410 quad-core chip clocked at 1.2 GHz.
In addition, this new smartphone gets 1GB of RAM and 8GB of internal storage, instead of 4GB in the previous generation device and is expandable to an additional 32GB using a microSD card. The device is based on Google's latest Android Lollipop 5.0 operating system on which Motorola has tried to offer a pure Android experience and has left the UI untouched.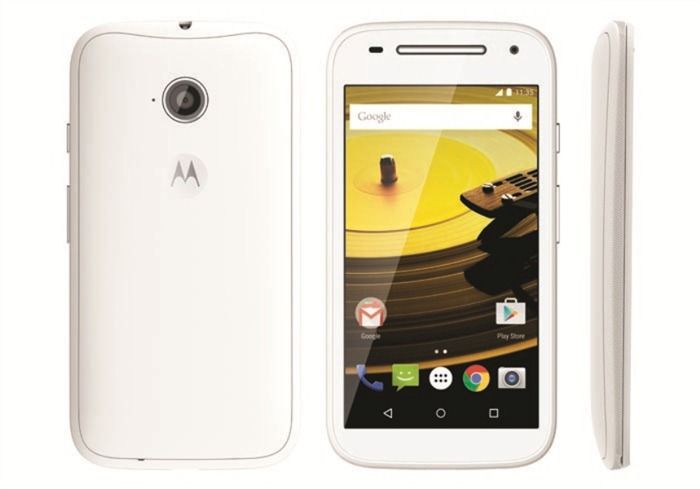 In the camera department, the device now boasts of a similar 5-megapixel sensor at the back, but instead of a fixed-focus camera, the new Moto E now gets an autofocus camera. While the 2014 model missed out on a selfie-shooter, in the 2015 version the company has made one available, although with a meager VGA resolution.
The device is powered using a bigger 2,390mAh lithium-polymer battery pack, which for most users should be more than sufficient for a day's worth of usage.
In addition, the company has also announced a range of accessories for the new smartphone including bands (bumper protectors) and grip shells which will go on sale with the device through Flipkart which is the online sale partner for Motorola.
For more information on this new Android smartphone you can have a look at our first impressions of the device.