"The Motorola Razr has been introduced at $1,500 internationally, and all eyes will be on how it rivals the Samsung Galaxy Z Flip in India."
Motorola has sent out pre-launch invitations for the upcoming launch of its much-discussed Motorola Razr (first impressions) in India. The foldable phone, which brought back a much-loved form factor and design with a modern twist, will be launched in India on March 16th, going by the invites being shared by the company. So far, there are no words regarding the official pricing of the smartphone in India, but its global pricing should give cues as to how much you might expect to pay if the Razr looks appealing to you.
Internationally, the Motorola Razr is priced at $1,500 (~Rs 1,08,300). This falls in line with the pricing of Samsung's clamshell folder phone that also harks back to the era of flip phones, the Galaxy Z Flip. Despite unveiling it later, Samsung has been more spontaneous in bringing its second foldable smartphone to India, and the Galaxy Z Flip is now priced at Rs 1,09,900 in India. With this and the Razr's international pricing, it is likely that Motorola may price it at a similar point in India.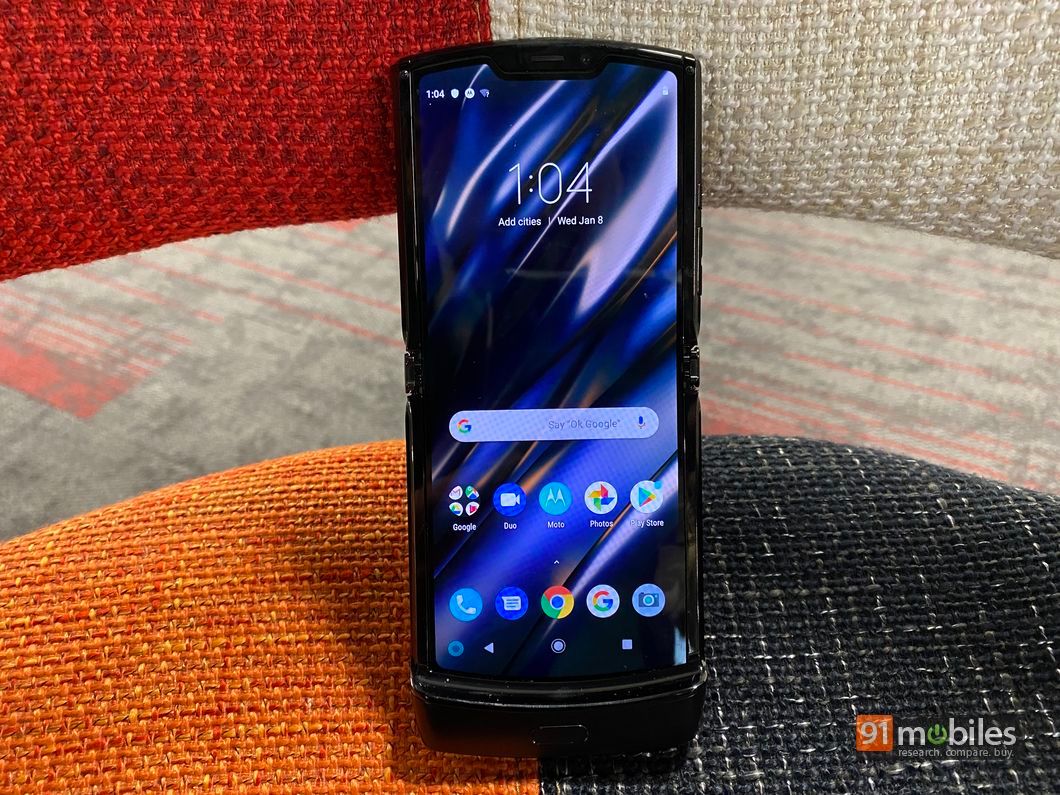 As for the device itself, the Motorola Razr features a foldable plastic OLED 6.2-inch display with 876 x 2,142-pixel resolution and a secondary display on the exterior shell that features a G-OLED panel with 600 x 800-pixel resolution, which can be used to scroll through notifications, or even use as a viewfinder for the camera. The new Razr is powered by the Qualcomm Snapdragon 710 SoC, coupled with 6GB RAM, 128GB native storage, and a 2,510mAh battery with 15W fast charging. In terms of cameras, it features a 16-megapixel camera on its outer shell, and a 5-megapixel camera on the inside that can be used for selfies.
Ever since the Razr was unveiled, it has faced considerable criticism regarding its durability among those who have already used it. Input Magazine notably found their unit of the Razr ending up with a peeled-off display panel without any rough usage, while Cnet's FoldBot test found that the Razr may not even last for one full year of normal usage. However, Motorola has so far defended itself and claimed that the Razr will be durable enough to last a user comfortably through a smartphone's average life cycle.