Motorola is a pioneer when it comes to smartphone design. Whether be the original Motorola RAZR that won our hearts with its seamless user experience, or even the first-gen Moto razr, which was the world's first clamshell style foldable smartphone, Motorola has been pushing the limits of smartphone technology to give you the best that innovation can offer. With experience and learnings from the first generation, Motorola has once again redefined the foldable smartphone market with its razr 5G that offers a refreshed and more practical approach. It can definitely be regarded as the best clamshell style foldable smartphone in the world. We compare it with its contemporary, the Samsung Galaxy Z Flip 5G to see which foldable smartphone should be your next big purchase.
Ultra Premium and functional design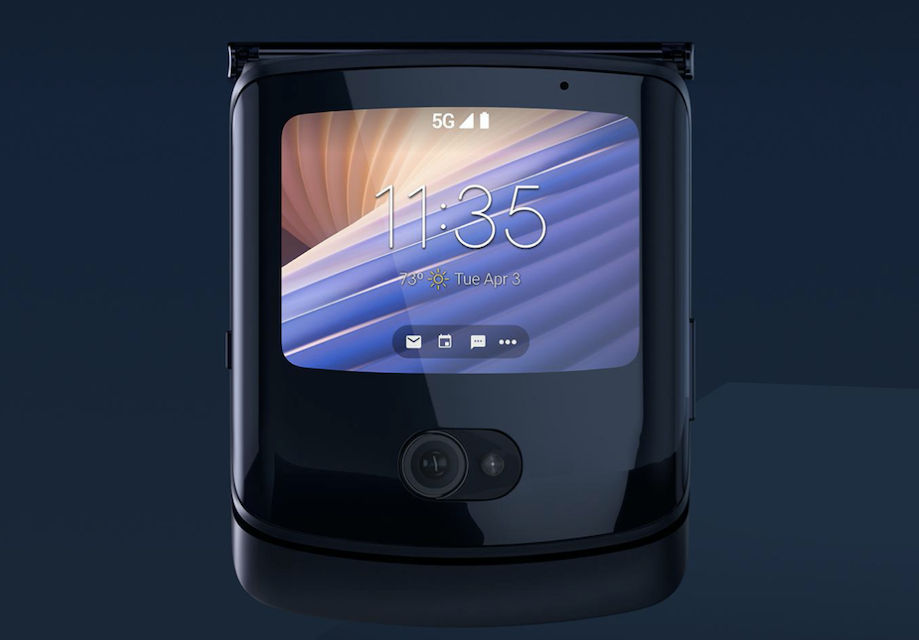 Design is a big factor when it comes to foldable smartphones, considering it is their biggest talking point. The Motorola razr 5G takes the prize here with a sleeker frame at just 16mm thin when folded vs the 17.3mm for the Samsung Galaxy Z Flip 5G. This is complemented by the patented Zero gap hinge design that Motorola has incorporated on the Motorola razr to give it a much slimmer look compared to a visible gap that can be seen when the Galaxy Z Flip 5G is folded.
Not just the clamshell, Motorola has also given its inner main display a custom teardrop shape to ensure there is no crisping of the screen. While this leads to a creaseless display, the Samsung Galaxy Z Flip 5G, unfortunately, has a hinge mechanism that can cause creasing on the main display.
Other than that, Motorola razr 5G features a 3D formed glass on both the front as well as the back of the smartphone along with 7000 series aluminium that gives it an ultra-premium finish. The Galaxy Z Flip 5G on the other hand has a plastic front. And, razr 5G gets a durable, water repellant design which is truly unique in the world of foldables.The Galaxy Z Flip 5G comes with no such protection.
One design element that we absolutely love on the razr 5G is its flippable design that implies that its hinge has just the right amount of tension and the aspect ratio is just right to let you open or close the smartphone with a single hand. This makes the experience extremely close to the original razr phone launched by the brand more than a decade ago.
Quick View display for the win
The best part about foldable smartphones is the presence of dual displays, including a larger main screen that can be folded at your convenience. The foldable primary display on the Motorola razr 5G, which is also called the flex view display, is of the OLED kind and has a cinematic aspect ratio of 21:9. This screen ratio is optimised for comfortable single hand usage as well. On the other hand, the main screen on the Samsung Galaxy Z Flip 5G does not have a 21:9 cinematic ratio, which could be a dealbreaker for some.
However, the biggest differentiator aspect of razr 5G is the secondary, outer display, also known as the Quick View Display (QVD). This 2.7″ display allows you to do almost everything without even having to open the phone. You can view notifications, make calls, take selfies, reply to messages – not just with voice but with a fully functional keyboard, play songs, navigate on maps, and do a lot more.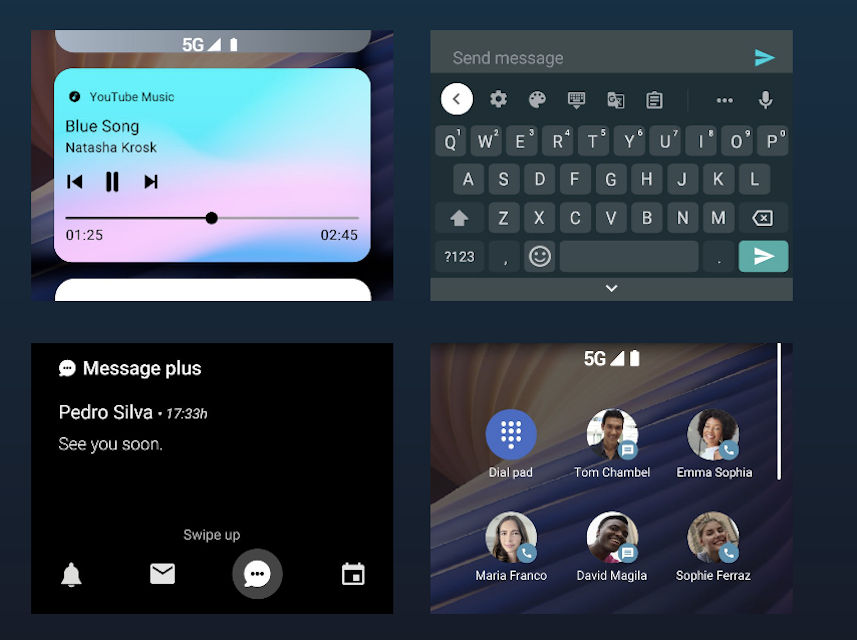 The quick view display fundamentally changes the way consumers interact with the razr 5G and has benefits that are difficult to even imagine on other smartphones. With consumers using the QVD for over 50% of the time and for most of their tasks and activities, the battery life is positively impacted and the device can easily last a full 24-hours under regular usage. Further, with preview and instant review options while clicking a picture from the rear camera, the subject can actually see what's going to be clicked or see a review right after. The possibilities with the QVD are truly infinite and it enhances the foldable experience to a different level by making it unique, differentiated and extremely functional! Further with activity continuity, you can seamlessly transition your activity to the main screen from the QVD if you need to flip the phone open.The Samsung Galaxy Z Flip 5G has just a 1.06-inch secondary screen, which limits usage to basic actions such as notifications, time, and alarms.
The world's most advanced selfie camera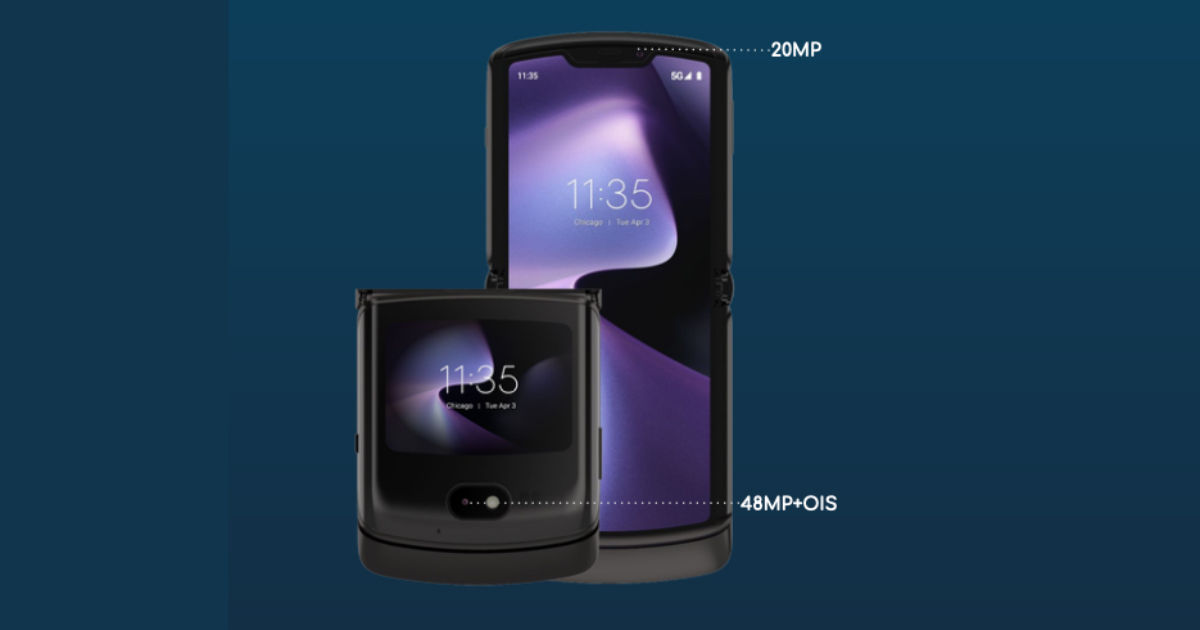 The Motorola razr 5G features the world's most advanced 48MP selfie camera, which can also be used as the rear camera when the smartphone is unfolded. The tag of the world's most advanced selfie camera is justified by its f/1.7 large aperture, optical image stabilisation (OIS), laser autofocus, ToF sensor, Quad Pixel technology, and the presence of a dual LED flash. Other than that, you also get various shooting modes such as Night mode, group selfie, portrait mode, and Spot colour among others. Instant Review is a neat feature that gives you a quick preview of your shot on the Quick View display, while External Preview helps the subject see the photo before it is captured.
The Samsung Galaxy Z Flip 5G, on the other hand, features dual 12MP cameras with a single LED flash which clearly fall short of the razr 5G's 48MP f/1.7 primary camera with OIS. Further, for taking selfies you have to use the inner cameras due to the absence of a preview screen.
Even with the inner camera, the Motorola razr 5G sports a far superior 20MP sensor with f/2.2 aperture compared to a 10MP f/2.4 camera on the Galaxy Z Flip 5G.
Future proof with advanced 5G capabilities
Continuing its lead in the 5G smartphone segment, Motorola has extended its industry-leading 5G capabilities to the razr 5G. The razr 5G is a global 5G ready smartphone with support for over 300 5G NDMC bands in 25 countries. It also comes with support for carrier aggregation (3X20 CA – 60Mhz) and 4X4 MIMO for the fastest 5G speeds on your smartphone. In fact, it is future-proof for Indian market and is expected to support all bands whenever 5G networks become available in the country. You can always make use of its 5G capabilities when travelling out of India. Samsung does not claim any sort of global band support or carrier aggregation on its Galaxy Z Flip 5G.
To ensure optimum connectivity, the Motorola razr 5G has a total of 4 network antennas. Two of these are placed on the chin of the smartphone and the other two are on the upper lip. This design decision ensures that users are able to get the best network connectivity irrespective of whether the razr 5G is folded or unfolded.
Clean software
Motorola has been consistent in offering its smartphone users a clean Android experience, with an adware free, bloadware free near – stock Android experience. With razr 5G, it is taking the same philosophy a notch higher with My UX. My UX includes a ton of new features without changing the way you use Android on a Motorola smartphone. This allows you to activate all your favourite moto actions/genstures including chop-chop for flashlight, double twist for camera, and room for customizations that make your device one in a million. The Samsung Galaxy Z Flip 5G runs One UI 2.5, which although much lighter than previous Samsung launchers, is still not as smooth as a truly clean Android experience.
Price and availability
The Motorola razr 5G has been launched in India at the same price as the earlier generation razr, but is available at an effective price of Rs 1,14,999 when bought with HDFC Bank credit cards or HDFC Bank debit or credit card EMI transactions. This includes a 10,000 instant discount for online purchases, or 10,000 cashback for offline purchases. The brand has also enabled payments in easy installments with no cost EMI plans with all leading banks and issuers, that start at just Rs 10,417 per month. Motorola razr 5G users can also enjoy a special Rs 4,999 Reliance Jio prepaid plan that offers double data and double validity benefits implying savings of up to Rs. 14,997.
The razr 5G is available for pre-order from Flipkart and retail stores across India and will go on sale, starting 12th October.
While the Samsung Galaxy Z Flip 5G is yet to arrive in India, the Motorola razr 5G makes a smashing debut at an effective price of Rs 1,14,999. It disrupts the foldable category with its revolutionary design and exceptional engineering. If you are in the market looking for the best of futuristic technology with immensely functional and future ready set of features, plus an ultra-premium design with a disruptive form factor, the Motorola razr 5G is definitely the smartphone for you this Diwali!