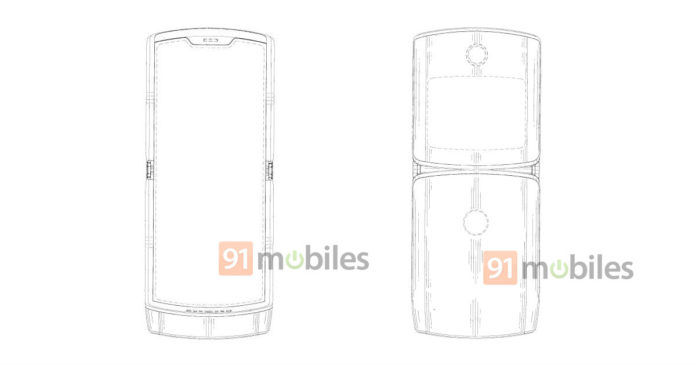 "Motorola's global vice president of product, Dan Dery, has confirmed that the company will indeed launch a foldable smartphone, within the coming months."
Motorola has been rumoured to be working on a foldable smartphone for a while. Now, according to reports from Engadget and Cnet, a company representative has practically confirmed plans of launching a foldable smartphone within the next few months. The company's global vice president of product, Dan Dery, spoke to Engadget at length, indirectly confirming that Moto's foldable smartphone will be launched soon.
While he has not given any literal confirmation of what the device will be like, he has stated that it will certainly be different from what Samsung and Huawei have presented already. We at 91mobiles had previously discovered a Motorola patent filing that revealed a foldable smartphone with the styling of the iconic Moto Razr. While we have not seen any live image or renders of this alleged foldable smartphone till now, Motorola is largely believed to be playing the nostalgia card, by bringing back a once-iconic design with the new-age technology of foldable displays.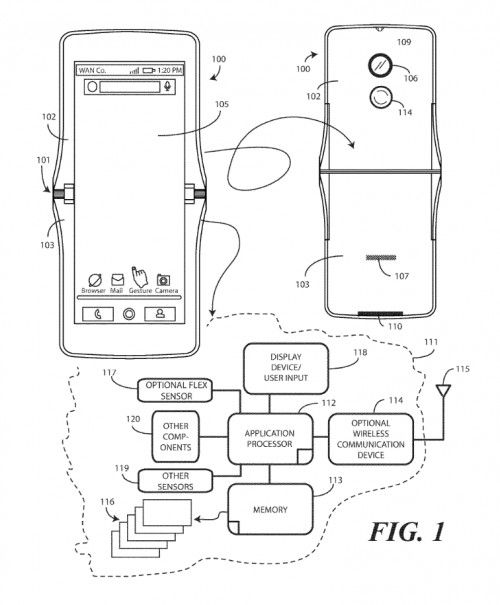 Dery's confirmation of the impending launch of the foldable Moto smartphone was further affirmed, as he stated that Motorola has "no intention of coming later than everybody else in the market." This pegs the possible launch of an Android-powered Moto Razr with a foldable display at some time this summer, which is around when Samsung and Huawei's foldable smartphones will go on sale. Unlike the two-display form factor that Samsung and Huawei have gone for, Moto's implementation will let you fold down your display in half, with the possibility of a clamshell exterior with an integrated secondary display.
This design will help make the device extremely compact, and protect the display from scratches and any incidental pocket damage. Motorola's iconic Moto Razr was one of the most successful mobile phones of all time, having sold over 50 million units within two years of launch. It was one of the most premium devices of all time, and carrying a Razr made the same statement of intent that Apple's iPhones have provided in more recent times. If the design indeed makes a comeback, it will be interesting to see how it is received in today's rather drab market of smartphone design.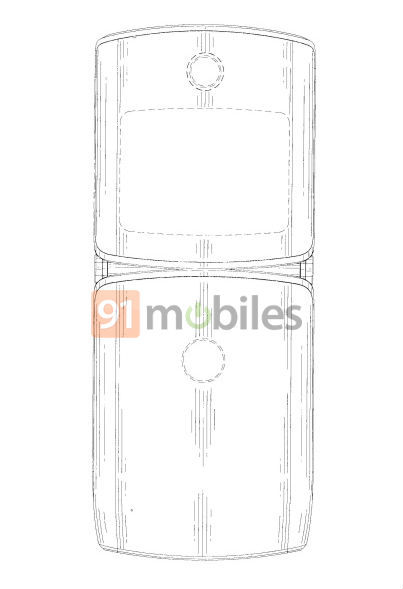 Motorola is also said to be working on a unique, double-hinge design that folds a large display into a 'Z' formation, thereby leaving a third of the display functional for use as a smartphone. This design would provide the added functionality of a smartphone working as a tablet, which is what most OEMs appear to be targeting. This format, however, is unlikely to be the one that is launched first from Motorola's stable. The rumour mill has also identified a $1,500 (approx. Rs 1,06,800) price tag for the upcoming Moto Razr foldable smartphone, which is in line with what other OEMs are offering.