"The Motorola Razr display was found to have peeled off at its hinge by Input Magazine"
Motorola has responded to the controversial issue of the flexible display on its Moto Razr smartphone peeling off at the hinge. After Input Magazine reported that a newly purchased unit of the Moto Razr saw its plastic OLED foldable display breaking and peeling off at the hinge, Motorola issued an official statement about it, saying that it has "full confidence" in the Razr's display and that the peeling off issue is not reflective of normal usage. The Moto Razr has been receiving considerable flak after a Cnet FoldBot test showed that the phone failed to fold after just 27,000 folds.
Responding to the story published by Input Magazine, Motorola has stated, "We have full confidence in Razr's display, and do not expect consumers to experience display peeling as a result of normal use. As part of its development process, Razr underwent extreme temperature testing. As with any mobile phone, Motorola recommends not storing (e.g., in a car) your phone in temperatures below -4 degrees Fahrenheit and above 140 degrees Fahrenheit. If consumers experience device failure related to weather during normal use, and not as a result of abuse or misuse, it will be covered under our standard warranty."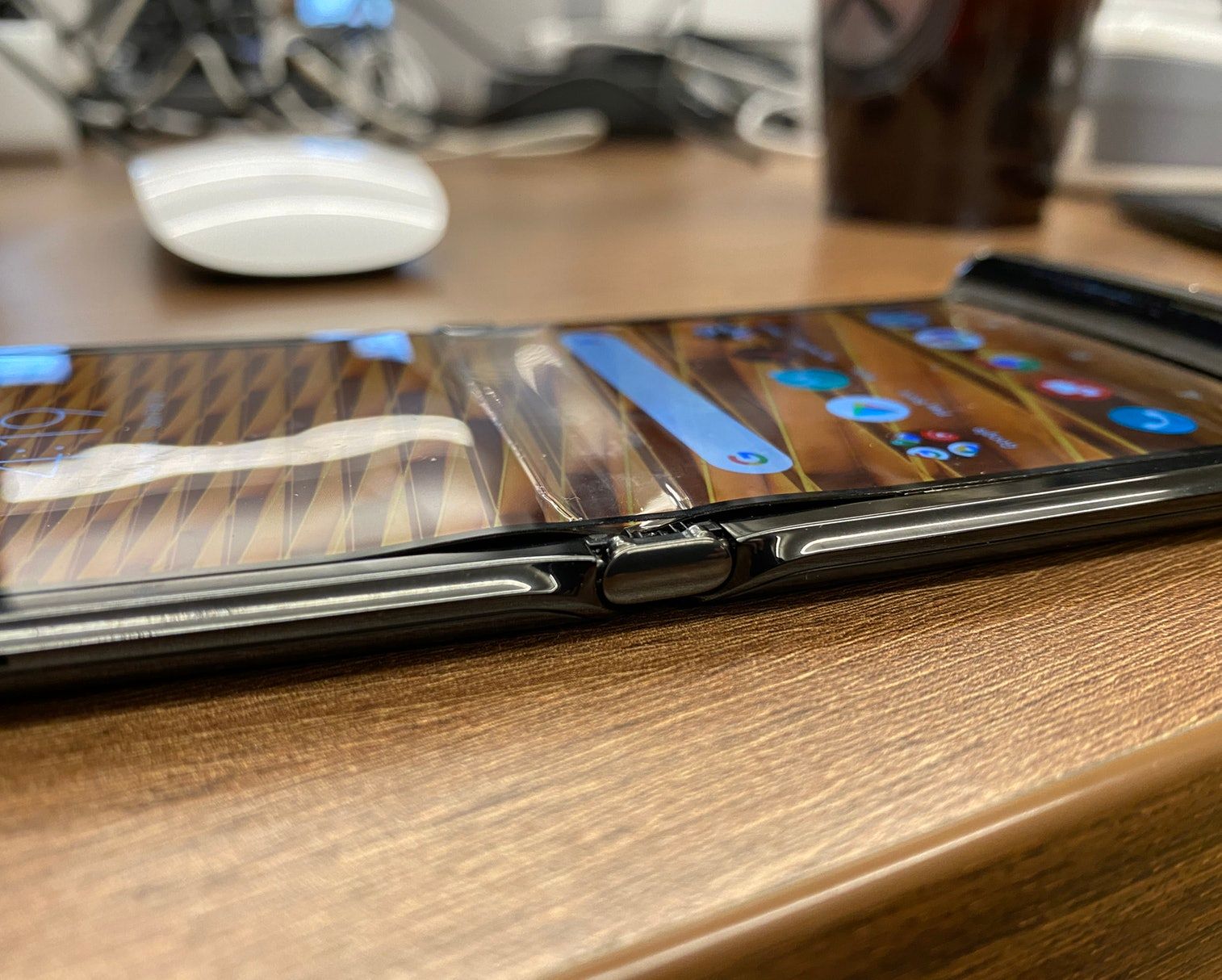 While Motorola maintains that its display is durable enough to last, many users have taken to the internet to state that it may not quite be what it is advertised as. Input Magazine recently found that after using the smartphone to take photographs out in cold weather, and subsequently taking it back to room temperature, the display panel got detached from its bezels near its hinge. While Motorola's statement says that the Razr should be good enough to operate normally between -20 and 60 degrees Celsius, that has not quite reflected in initial usage reports.
The biggest concern with regards to foldable phones right now is the durability of the foldable display. While Motorola is using a plastic flexible screen, Samsung has been marketing its Galaxy Z Flip smartphone with a folding glass panel. However, a durability test conducted by YouTube JerryRigEverything revealed that the glass display on the Galaxy Z Flip can still scratch just as easy as a plastic screen. In a separate teardown video, it was discovered that the Galaxy Z Flip offers tiny bits of glass underneath the plastic display. So, while Samsung is marketing the phone with a glass screen, the top layer of the Galaxy Z Flip's display is still plastic and will be susceptible to scratches.