"Qualcomm has expanded its compliance program and includes wireless charging pads, which will be powered by its Quick Charge Technology."
Qualcomm has announced a fast charging innovation for wireless power and introduced Qi interoperability at the ongoing Mobile World Congress. The technology is claimed to bring seamless wireless charging experience to the users.
A variety of wireless charging products are available in the recent market, which claims quick charging but lacks speed and efficiency. To recover these aspects, Qualcomm has enlarged its compliance program that includes checking of compatibility factors for fast and efficient power transfer.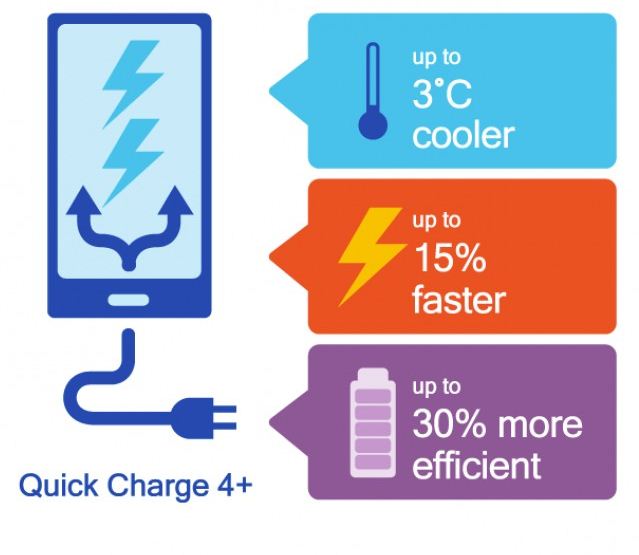 Qualcomm has mentioned that it wants to allow the existing Quick Charge 2.0, 3.0, 4 and 4+ adapters to power the upcoming Quick Charge Wireless pads. These facilities are already available in the market for providing quick, safe and enhanced user experience. The firm is also likely to welcome its first component vendor Weltrend Semiconductor for this wireless power project.
In addition to this, George Paparrizos, senior director of Qualcomm technologies has also announced that Xiaomi will be the first brand to implement this compliant wireless power pad, which is already acknowledged by the brand.
He further added that "Qualcomm Technologies is proud to expand the Quick Charge compliance program to include Qi interoperability, as it will give consumers peace of mind that their Quick Charge enabled wireless charging pad has passed the rigorous tests established by both organizations."
As per the announcement, Qualcomm is focused on bringing safety, standardisation and interoperability with its Quick Charging Technology. And, therefore it has decided to work more with the Wireless Power Consortium (WPC). As a result, we could have more interesting technology from to smartly and properly charge the devices.