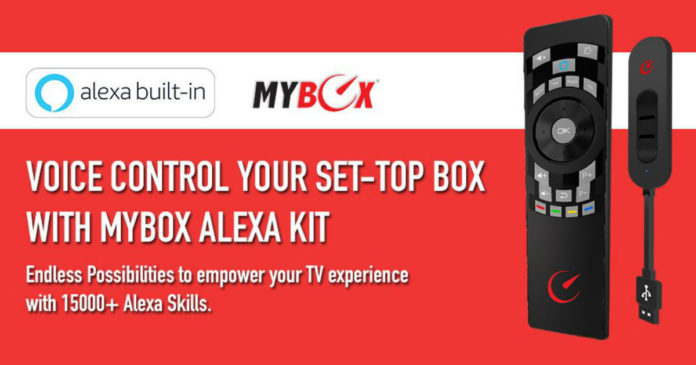 "The new MyBox set-top box is priced at Rs 1,999 and is bundled with an adapter that allows these boxes to connect to Wi-Fi networks and Bluetooth devices"
Earlier this year, Amazon opened its Alexa Video Skill API to vendors, which made it possible for manufacturers to install playback and other voice services into set-top boxes (STBs). Last month, the online retail giant announced that it is launching Alexa-enabled STBs in India soon, in partnership with Indian STB manufacturer MyBox Technologies. Today, MyBox has officially announced its partnership with Amazon as an official provider of Alexa Voice Services (AVS)-equipped hardware in India.
The move affirms the launch of these specialised Alexa-enabled STBs in India. For reference, the new MyBox STBs are bundled with a voice-enabled remote controller and an adapter that allows these boxes to connect to Wi-Fi networks and Bluetooth devices. These boxes are priced at Rs 1,999, and MyBox is already supplying these devices to subscribers of digital TV networks such as Airtel, Dish TV and Hathway. With its partnership, MyBox is also supplying the technology for STB manufacturers to add Alexa and its abilities to its respective devices. In a press statement, MyBox has said that the new STBs bring 15,000 Amazon Alexa skills to TVs.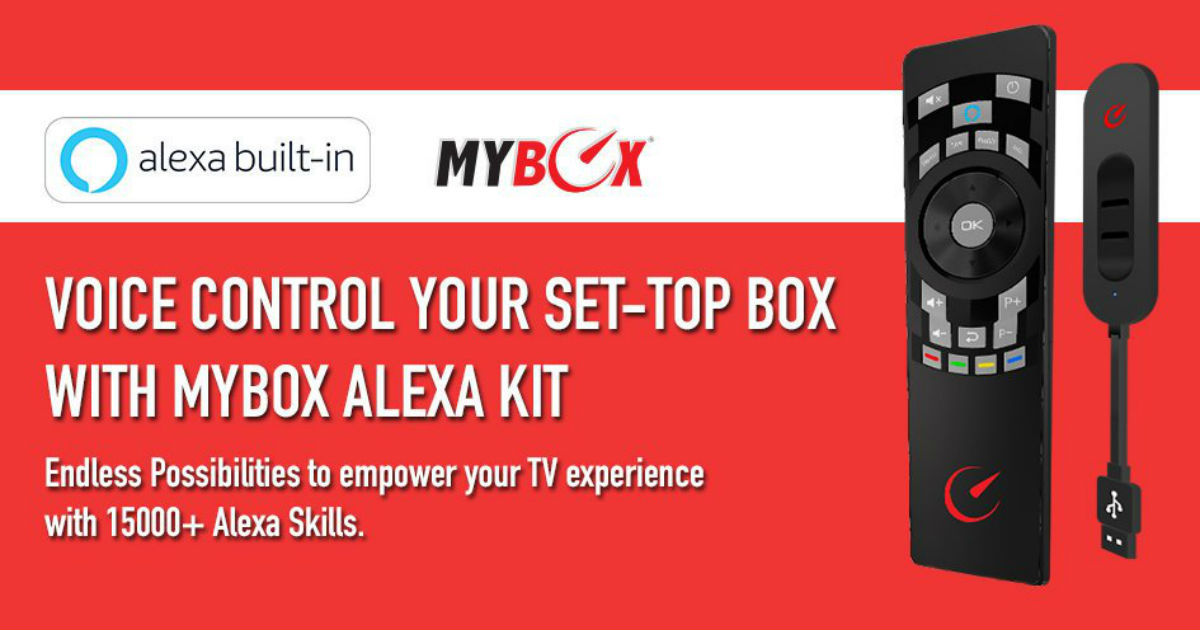 STBs are widely used across in India as most households use digital TV services for daily entertainment consumption. Still, the sales of smart TVs and connected entertainment devices are on the rise, particularly in metropolitan cities. In such a market, it has been debated whether introduced Alexa to STBs will hinder the progress of Amazon's own Fire TV Stick entertainment device. However, Amazon India appears to be going for a mass-market appeal, and instead of asking individuals to make heavy investments behind purchasing smart TVs, the MyBox STBs will allow customers to enjoy smart TV functionality with existing, standard TVs without any connectivity medium. This, in turn, can lead to widespread usage of Amazon's Alexa voice assistant, ramp up its popularity, and even create a habit of using voice commands as an everyday way of controlling gadgets among the masses in India.
With the new MyBox STBs, Alexa will be able to control playback via voice commands. Additionally, it will also be able to play music, read news briefs, and also give users the ability to shop on Amazon – all through voice commands. STBs with Alexa installed are being rolled out across the world since earlier this year and with this official announcement, it will be interesting to see how Indian consumers adapt to this new way of interacting with everyday technologies.