"The long-term Netflix subscription will reportedly be for three months, six months, and 12 months"
Netflix may soon introduce long-term plans with up to a year's validity in India. The plans are believed to be cheaper than the existing monthly subscription plans, which start at Rs 199 and go up to Rs 799. It'll also help the streaming platform compete better against its arch-rivals Amazon Prime and Hotstar, as both platforms also offer yearly subscriptions. Netflix has already started testing its long-term subscription plans in the country. The new long-term plans will be placed atop Rs 799 plan, pack similar benefits, and come with a validity of three months, six months, and a year. The prices are likely to start from Rs 1,919.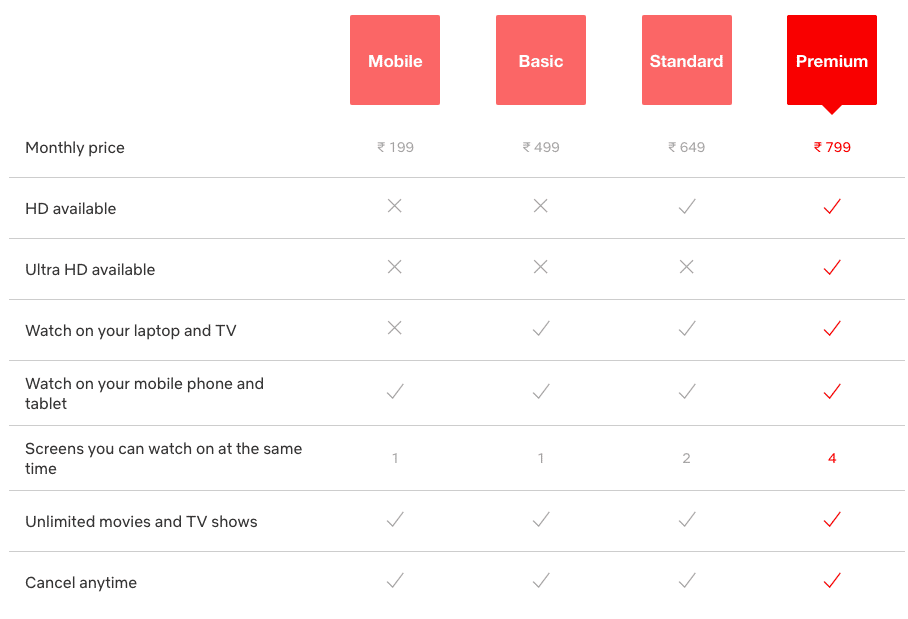 Netflix's three-month plan is said to cost Rs 1,919, which is 20 percent cheaper than when compared with the existing Rs 799 plan that offers 4K streaming and 4 screen support simultaneously for a month. The six-month plan, on the other hand, will be priced at Rs 3,359 instead of Rs 4,794 (30 percent cheaper). As for Netflix's annual subscription, it'll be available with a whopping 50 percent discount at just Rs 4,799. Presently, a user has to shell out Rs 9,588 for 12 months.
As stated above, the long-term Netflix plans are in a testing phase, which means it's available only to a handful of new users at the moment. The plans will be launched countrywide if they find some buyers. "We believe that our members may value the flexibility that comes from being able to pay for a few months at once. As always, this is a test and we will only introduce it more broadly if people find it useful," a spokeswoman for Netflix India was quoted as saying by Reuters.