Netflix is upping the ante with the announcement of 24 new original English movies for its 2023 slate. We have a mix of action, sci-fi, comedy, and animated movies, with one common element – big bucks and the biggest movie stars and directors. From sequels to Murder Mystery and Extraction to Zack Snyder's Rebel Moon, Netflix movies releasing in 2023 have it all. Block your calendars because it is going to be a crazy, crazy year for movie buffs across the world. On that note, here is a quick look at the upcoming Netflix original films in 2023:
Netflix movies released/ releasing in 2023
Dog Gone
Dog Gone is the first of several original movies that are premiering on Netflix in 2023. Already streaming on the platform, this is a feel-good saga of a man who goes on a journey to find his missing dog. He must do whatever it takes to reunite with man's best friend.
Dog Gone IMDb rating –

6
Where to watch Dog Gone –

Netflix
Dog Gone cast –

Rob Lowe, John Berchtold, Kimberly Williams-Paisley, Johnny Berchtold, Nick Peine, Susan Gallagher, Michael H Cole, Sohee Park

Dog Gone release date –

January 13th
Jung E
Coming to sci-fi thrillers, a genre loved by a lot of Netflix subscribers, Jung E is a post-apocalyptic setting in Korea wherein director Yeon Sang-ho tries to show how an AI researcher attempts to stop a civil war by cloning the brain of one of the best soldiers he knew, his mother.
Where to watch Jung E –

Netflix
Jung E cast –

Kim Hyun-Joo, Kang Soo-Yeon, Ryoo Kyung-Soo, Park So-Yi

Jung E release date –

January 20th
You People
Making rom-coms a thing again, Netflix has announced that You People is coming to the platform in January 2023. And, what a star cast – from Eddie Murphy to Jonah Hill and Julia Louis-Dreyfus – the streaming giant has left no stones unturned to showcase the story of a new couple and how their families deal with a new kind of modern love.
Where to watch You People –

Netflix
You People cast –

Jonah Hill, Eddie Murphy, Julia Louis-Dreyfus, Lauren London, Nia Long, David Duchovny, Molly Gordon, Sam Jay, Mike Epps, Deon Cole, Rhea Perlman, Andrew Schulz, Andrea Savage, La La Anthony, Jordan Firstman, Bryan Greenberg

You People release date –

January 27th
Pamela, A Love Story
Pamela, A Love Story is a much-anticipated documentary on how Baywatch superstar Pamela Anderson dealt with her leaked sex tape and its aftermath. While the story has revolved around in media for the last 27 years, since the tape came out, this is the first time Pamela herself is coming out to set the record straight on the events that took place. An interesting watch for those interested in celebrity lives.
Where to watch Pamela, A Love Story –

Netflix
Pamela, A Love Story cast –

Pamela Anderson

Pamela, A Love Story release date –

January 31st
True Spirit
From American to Australian originals on the platform, Netflix's True Spirit is inspired by the true story of teenager Jessica Watson who sailed around the globe unassisted, to cover more than 35,000km in a span of 7 months. 14 years after her journey, the story comes to the silver screen, thanks to director Sarah Spillane.
Where to watch True Spirit –

Netflix
True Spirit cast –

Teagan Croft, Cliff Curtis, Anna Paquin, Josh Lawson, Todd Lasance, Stacy Clausen, Alice Tate

True Spirit release date –

February 3rd
Bill Russell: Legend
Coming back to documentaries, the Netflix original slate for 2023 also includes one on Bill Russell, termed one of the best basketball players of all time. The documentary is expected to take a deep dive into the career and personal life of one of the best centres of all time. Unfortunately, Bill Russell passed away in July 2022, months before the release of his much-awaited documentary on Netflix.
Where to watch Bill Russell: Legend –

Netflix
Bill Russell: Legend cast –

Bill Russell

Bill Russell Legend release date –

February 8th
Your Place or Mine
Making its way to the Netflix schedule for February 2023 is Your Place or Mine, a quintessential rom-com with legends Reese Witherspoon and Ashton Kutcher in leading roles. It is a fun story of two best friends who want different things in life. It is only after they swap lives that they realise what they always wanted isn't what they needed. A tub-of-popcorn-at-night kind of watch, really.
Where to watch Your Place or Mine –

Netflix
Your Place or Mine cast – Reese Witherspoon, Ashton Kutcher
Your Place or Mine release date –

February 10th
We have a Ghost
David Harbour is back in this exciting upcoming Netflix movie, which revolves around the hunt for a ghost named Ernest who haunts the home of a family that just moved in. With names like Jennifer Coolidge and Anthony Mackie in the cast and elements like CIA and haunted houses in the plot, this is one film that is sure to keep you hooked on it until the end. Excited about February!
Where to watch We have a Ghost –

Netflix
We have a Ghost cast – Jennifer Coolidge, Anthony Mackie
We have a Ghost release date –

February 24th
Luther: The Fallen Sun
Luther: The Fallen Sun is for all the crime drama lovers out there. Idris Elba and Cynthia Erivo star in this London-based thriller where a serial killer takes over the city as a banished detective decides to break out of prison and take the matter into his own hands. Some raw, exhilarating action is what we expect from this upcoming Netflix original.
Where to watch Luther: The Fallen Sun –

Netflix
Luther: The Fallen Sun cast –Idris Elba, Cynthia Eriv
Luther: The Fallen Sun release date –

March 10th
The Magician's Elephant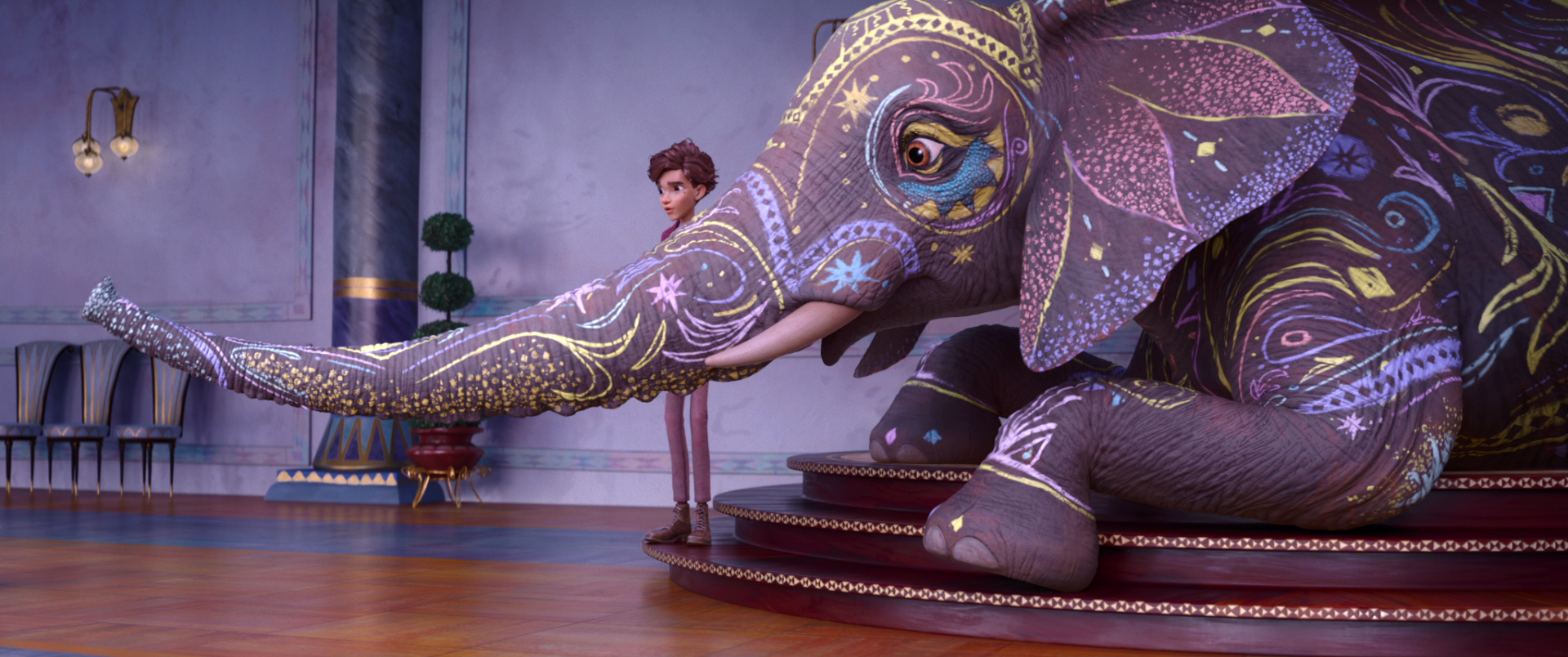 One of the first animated flicks from the Netflix Originals stable is The Magician's Elephant. With director Wendy Rogers at the helm, you can expect a truly magical ride with the story of an orphan who goes on an adventure to find his missing sister. He teams up with a magician and an elephant, as he completes three tasks to complete the mission.
Where to watch The Magician's Elephant –

Netflix
The Magician's Elephant cast – Pixie Davies, Noah Jupe
The Magician's Elephant release date –

March 17th
Murder Mystery 2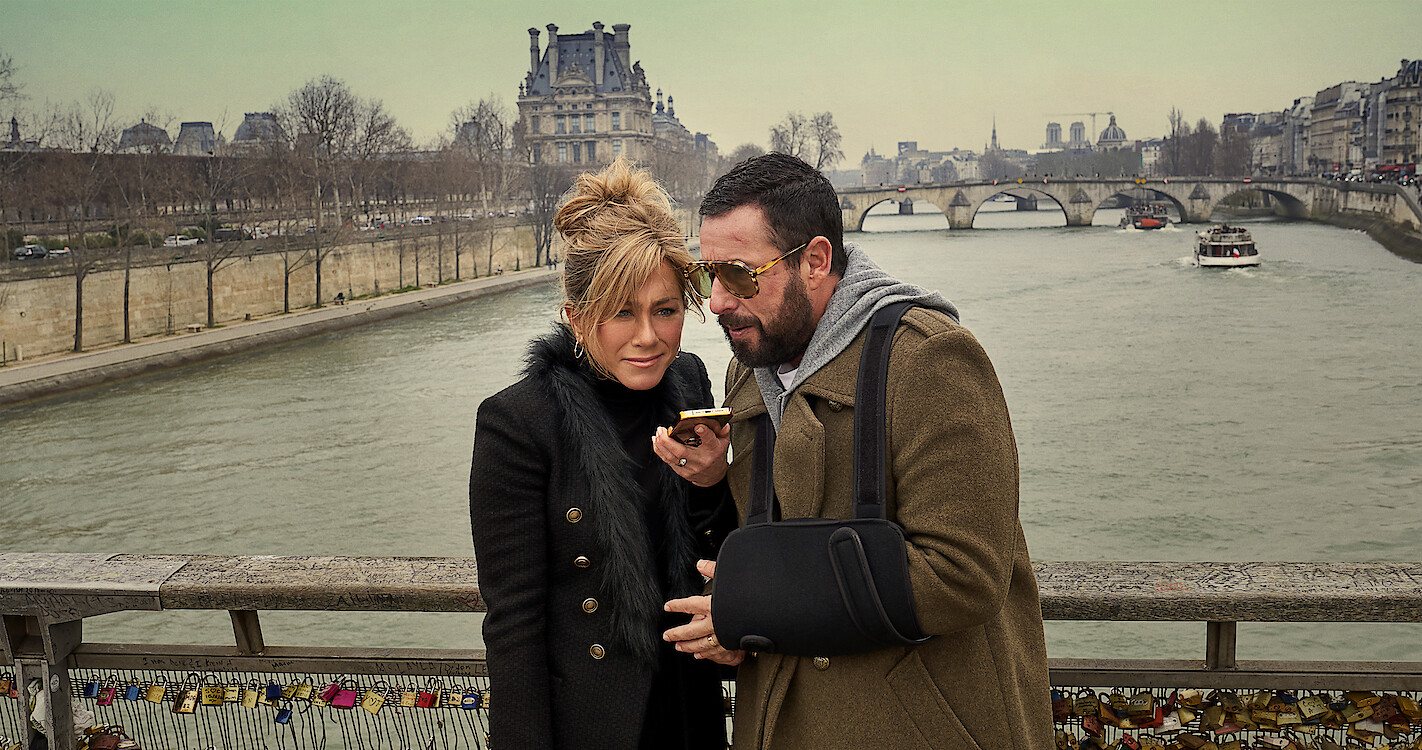 Sequel to the ultra-popular 2019 Adam Sandler and Jennifer Aniston-starrer, Murder Mystery 2 takes forward the story from last time around. With a big budget like last time, and shooting in Paris and the Caribbean, be sure to expect a grandiose setup that amazes you with its storyline and some amazing acting by the cast. Coming March 2023.
Where to watch Murder Mystery 2 –

Netflix
Murder Mystery 2 cast – Adam Sandler, Jennifer Aniston
Murder Mystery 2 release date –

March 31st
A Tourist's Guide to Love
A Tourist's Guide to Love is the brainchild of Vietnamese-American writer Eirene Donohue who is said to have based this story of an undercover executive in Vietnam on her real life experiences. This movie is expected to give us an insider's view into the wonderful country of Vietnam, which has been fast becoming a tourist hub in the past decade.
Where to watch A Tourist's Guide –

Netflix
A Tourist's Guide cast – Ben Feldman, Missi Pyle, Jacqueline Correa
A Tourist's Guide release date –

April 27th
The Mother
This is one big release from Netflix to watch out for all Lopez fans. Megastar Jennifer Lopez stars in this action flick about a deadly female assassin, played by Lopez, who must come out of hiding to protect her daughter from the enemies she made along the way. If the official teaser is anything to go by, this is going to be an edge-of-the-seat watch for sure.
Where to watch The Mother –

Netflix
The Mother cast – Jennifer Lopez, Niki Caro
The Mother release date –

May 12th
Extraction 2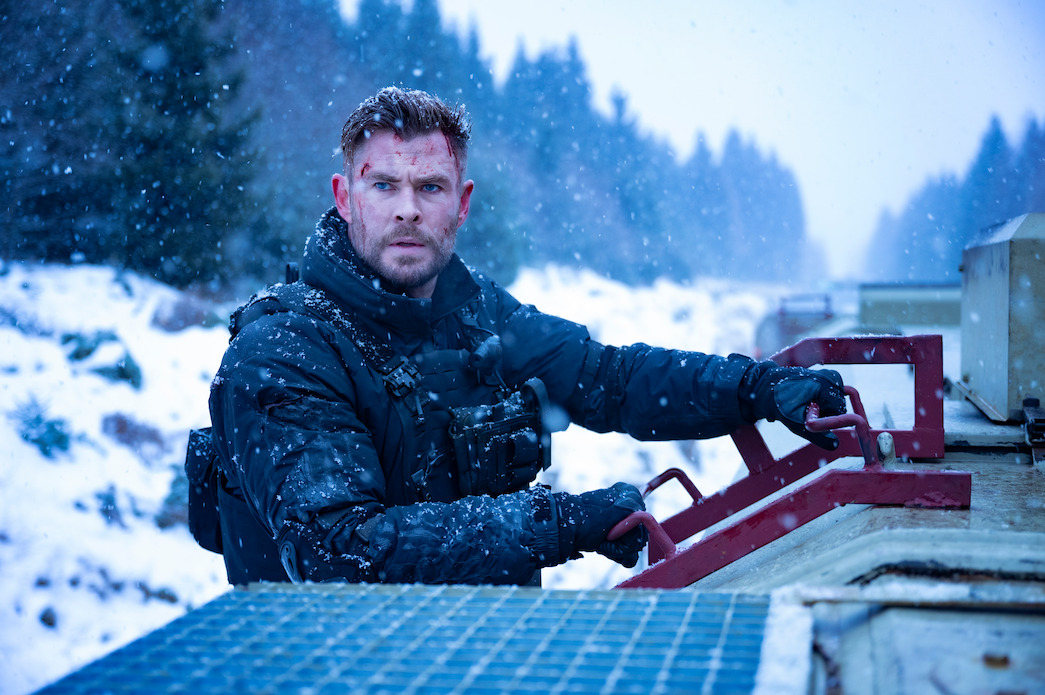 One of the biggest movies for Netflix ever, Extraction is finally getting a sequel in June 2023! Chris Hemsworth fans are delighted that the Australian movie star is back for another round of high-level extraction this year. While not much is yet known about the plot of the film, we can expect the director duo Anthony and Joe Russo to light up the screen with some of the best action we have ever seen. It is going to be lit.
Where to watch Extraction 2 –

Netflix
Extraction 2 cast – Chris Hemsworth
Extraction 2 release date –

June 16th
They Cloned Tyrone
Science fiction + comedy + mystery, all in one film? Yes, that's what you get with They Cloned Tyrone. The movie is all about an evil government that conspires to do wrong as an unlikely trio gets stuck together trying to decipher all the events that take place around them. Jamie Foxx is at his best in this upcoming Netflix original, which is releasing on July 21st, 2023.
Where to watch They Cloned Tyrone –

Netflix
They Cloned Tyrone cast –John Boyega, Jamie Foxx and Teyonah Parris
They Cloned Tyrone release date –

July 21st
Heart of Stone
Alia Bhatt in a Hollywood spy action thriller? Yes, please! One of the most anticipated flicks of the year, Heart of Stone brings the Bollywood diva with names like Gal Gadot and Jamie Dornan together on the big screen, for the first time ever. What you will get in this package is something we need to wait and see, but we think the wait shall be worth it.
Where to watch Heart of Stone –

Netflix
Heart of Stone cast – Alia Bhatt, Gal Gadot, Jamie Dornan
Heart of Stone release date –

August 11th
Lift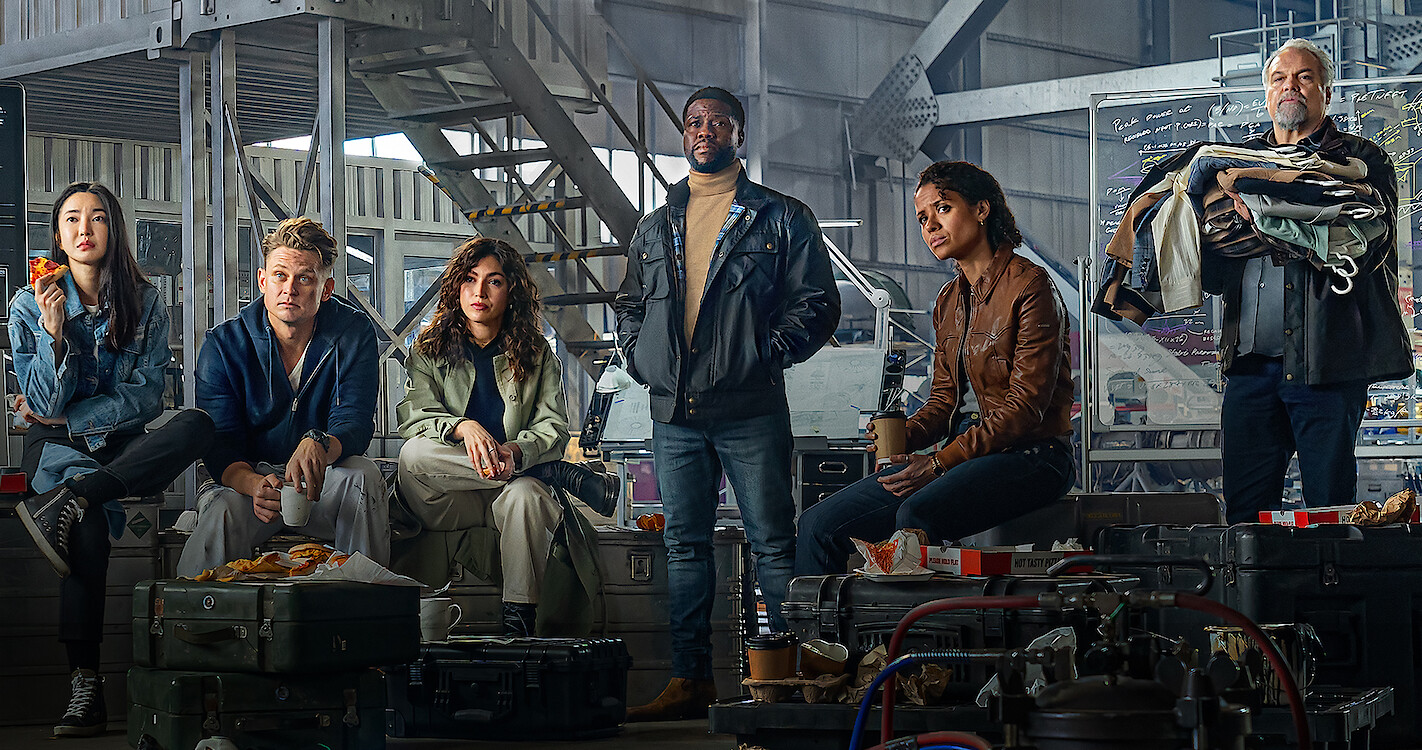 Lift is an upcoming heist movie with names like Ursula Corbero, Yun Jee Kim, and Billy Magnussen in the megastar cast. The Italian Job director F Gary Gray is back with his next that tells the story of an FBI to recruit who must pull off a heist on a Boeing 777 midway from London to Zurich. With that cast and storyline, we can expect this movie to pack quite the punch.
Where to watch Lift –

Netflix
Lift cast –Ursula Corbero, Yun Jee Kim, Billy Magnussen
Lift release date –

August 25th
Damsel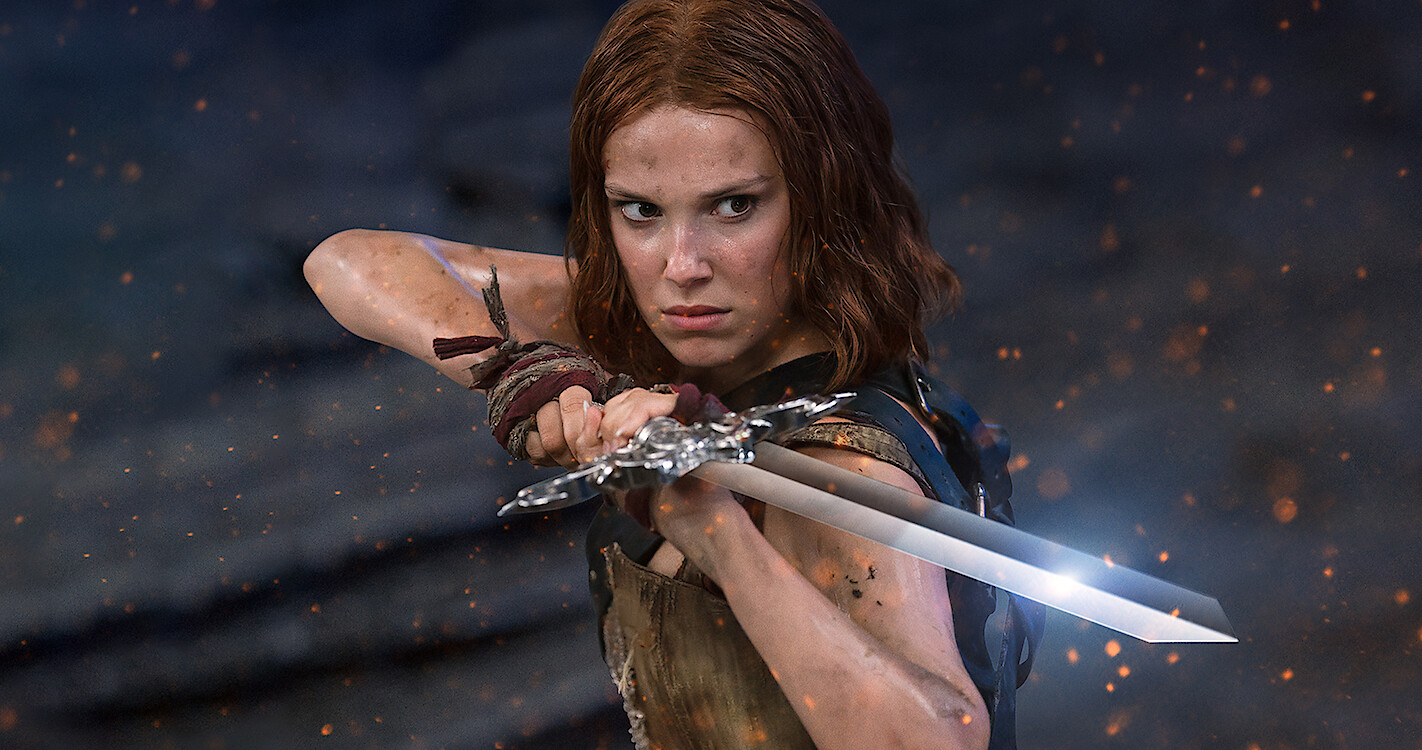 The first look for Damsel, the upcoming Netflix film with Stranger Things star Millie Bobby Brown, is out now. It follows the life story of Elodie from a poor background back in Inophe. A mysterious kingdom offers to bring Inophe out of poverty in return for Elodie's hand in marriage. But the kingdom is no rose without a thorn as she soon discovers the dark secrets of the place. Starts streaming worldwide in October this year.
Where to watch Damsel –

Netflix
Damsel cast – Millie Bobby Brown
Damsel release date –

October 13th
Pain Hustlers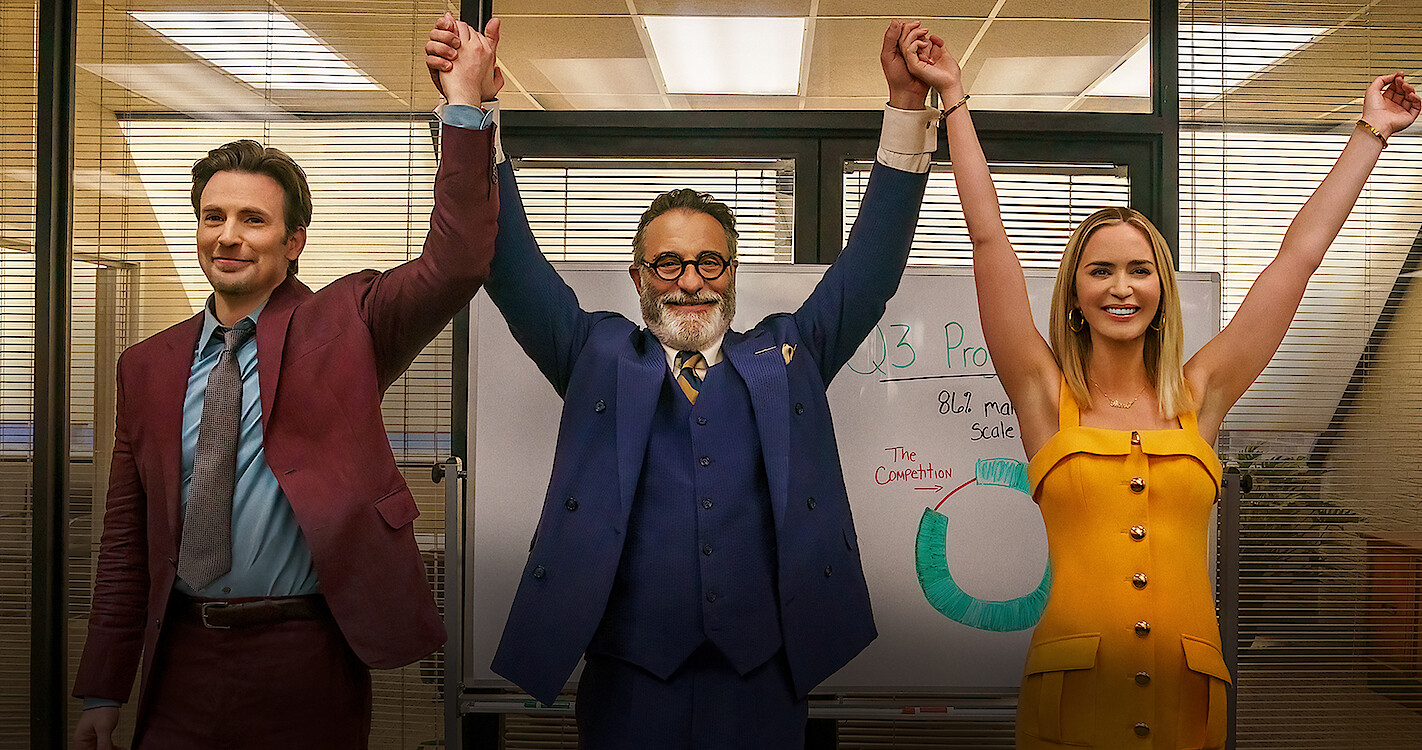 Much like Extraction 2 and Murder Mystery 2, we believe Pain Hustlers will be a sleeper hit in 2023. Why? Well, for starters, you have actors like Emily Blunt, Chris Evans, and Andy Garcia in lead roles; Harry Potter director David Yates behind the camera; and a crime drama plot that is based on a superhit NY Times Magazine article. October 2023 is when the action begins!
Where to watch Pain Hustlers –

Netflix
Pain Hustlers cast –Emily Blunt, Chris Evans, Andy Garcia
Pain Hustlers release date –

October 27th
The Killer
One of the best crime drama directors of all time, David Fincher is making his way to Netflix in 2023 with The Killer. Starring Michael Fassbender and Tilda Swinton, this original film is actually an adaptation of a French novel series of the same name. Netflix has not revealed much about the plot other than the fact that it will be a story of a rouge assassin who turns against his employers for good.
Where to watch The Killer –

Netflix
The Killer cast – Michael Fassbender, Tilda Swinton
The Killer release date –

November 10th
Leo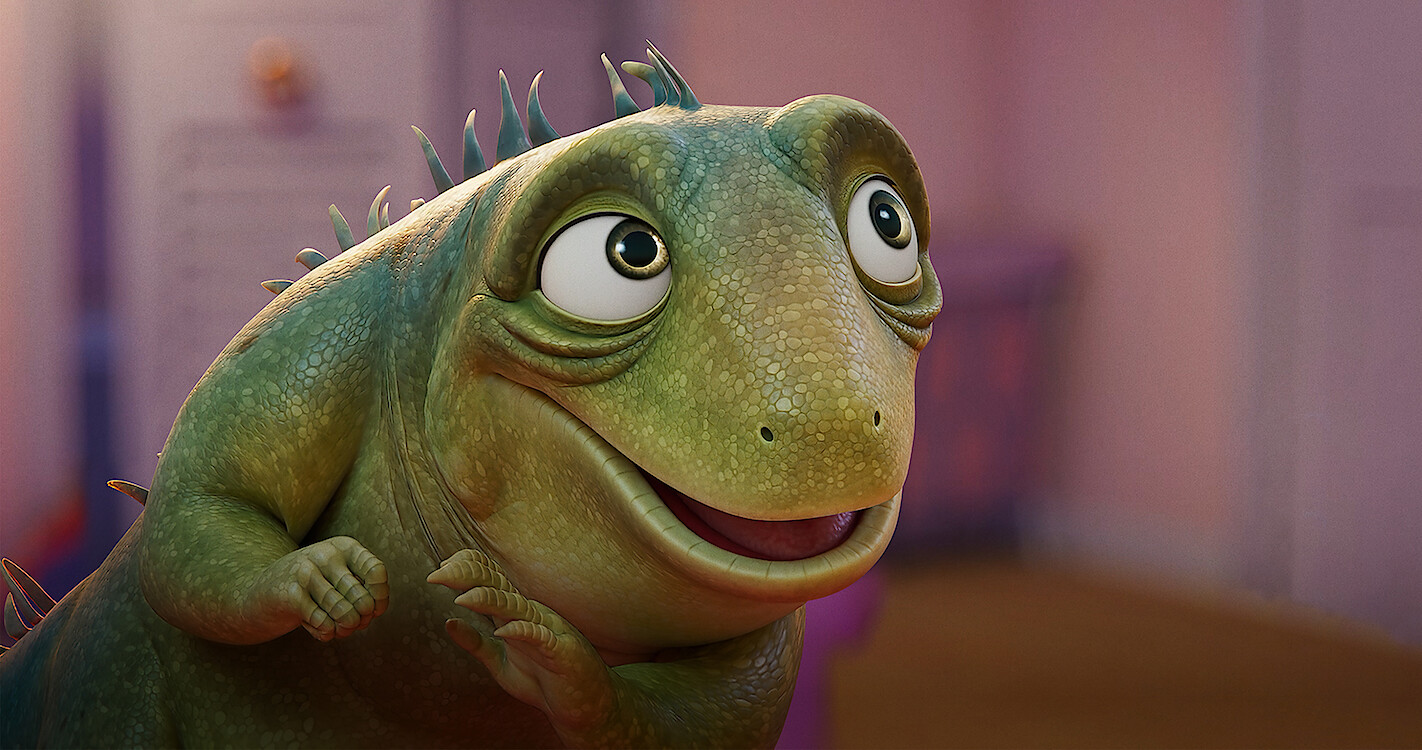 Netflix loves Adam Sandler, which is apparent with the actor playing another lead role in Netflix's slate this year, albeit in an animated avatar. Leo is an animated musical comedy that shows the journey of last year's elementary school kids from the point-of-view of a lizard, played by Sandler. Pure fun made for kids, Leo could definitely be the feel-good movie of the year on the streaming platform.
Where to watch Leo –

Netflix
Leo cast – Adam Sandler
Leo release date –

November 22nd
A Family Affai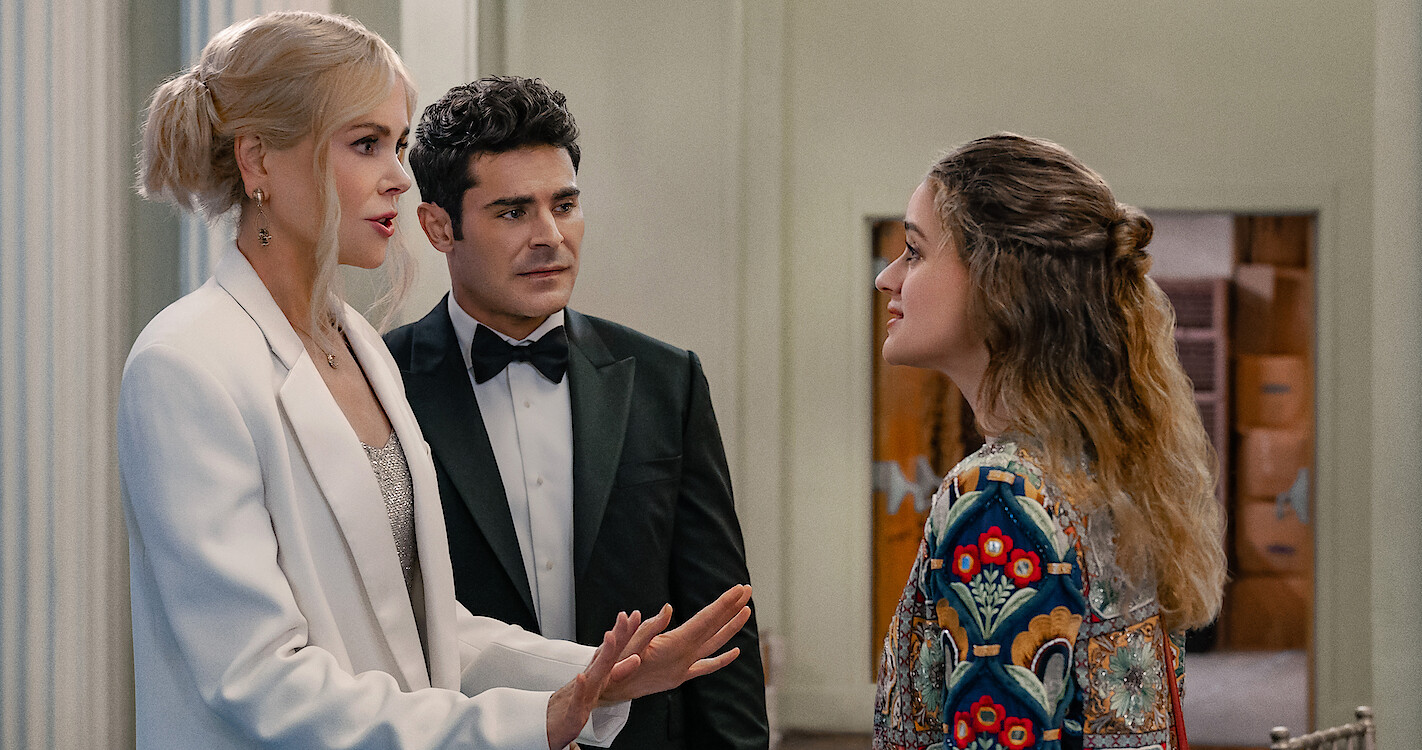 90s fans rejoice as yesteryear legends Zac Efron and Nicole Kidman are back together for this upcoming Netflix romcom, A Family Affair. As the name suggests, A Family Affair is about a complicated family where Joey King catches her mother in bed with his former boss. This Thanksgiving release seems like the best way to rekindle with your family (not!) this year.
Where to watch A Family Affair –

Netflix
A Family Affair cast – Zac Efron, Nicole Kidman
A Family Affair release date –

November 17th
Leave the World Behind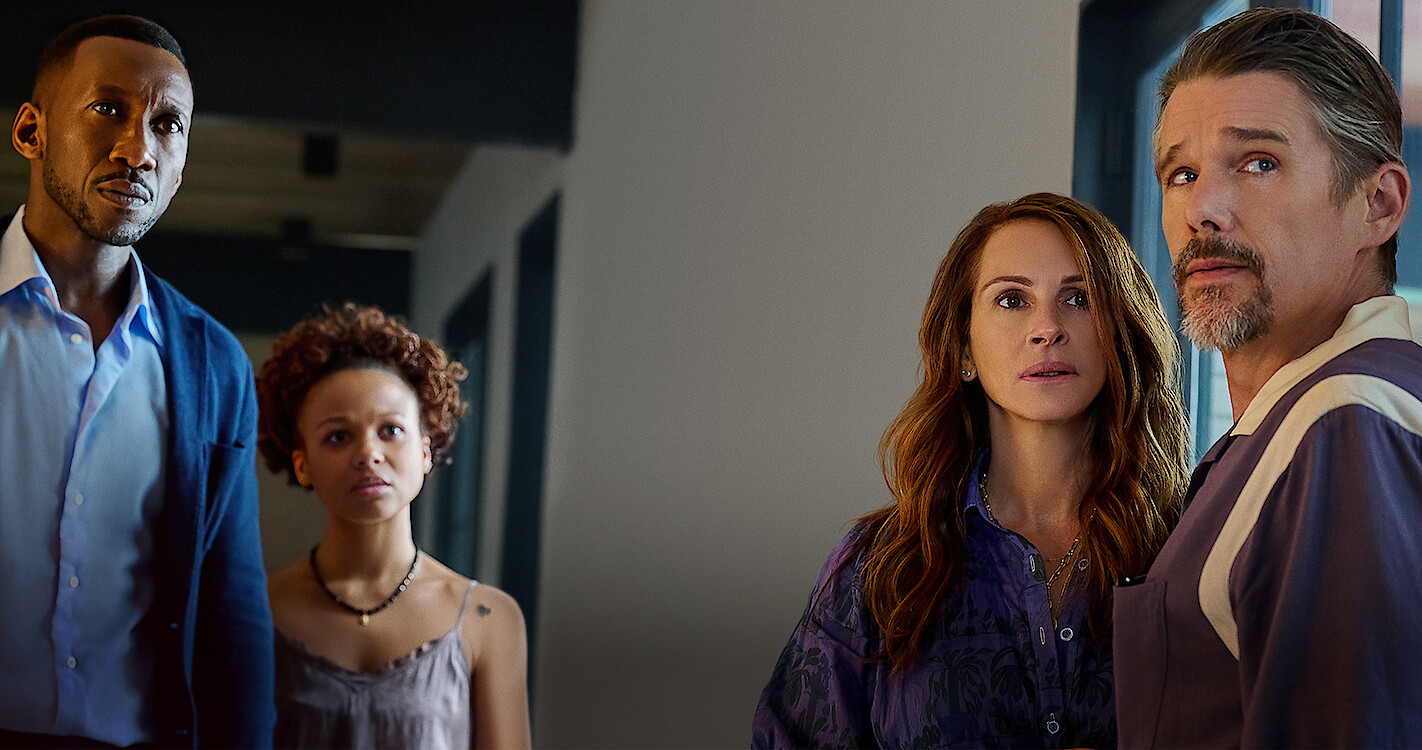 Oscar winners Julia Roberts and Mahershala Ali are on screen for the first time with Netflix's upcoming Leave the World Behind. It is the story of two families who must fight for their survival as a blackout during their vacation takes over normal life. This production is special because Barack and Michelle Obama serve as producers, alongside others.
Where to watch Leave the World Behind –

Netflix
Leave the World Behind cast – Julia Roberts, Mahershala Ali
Leave the World Behind release date –

December 8th
Rebel Moon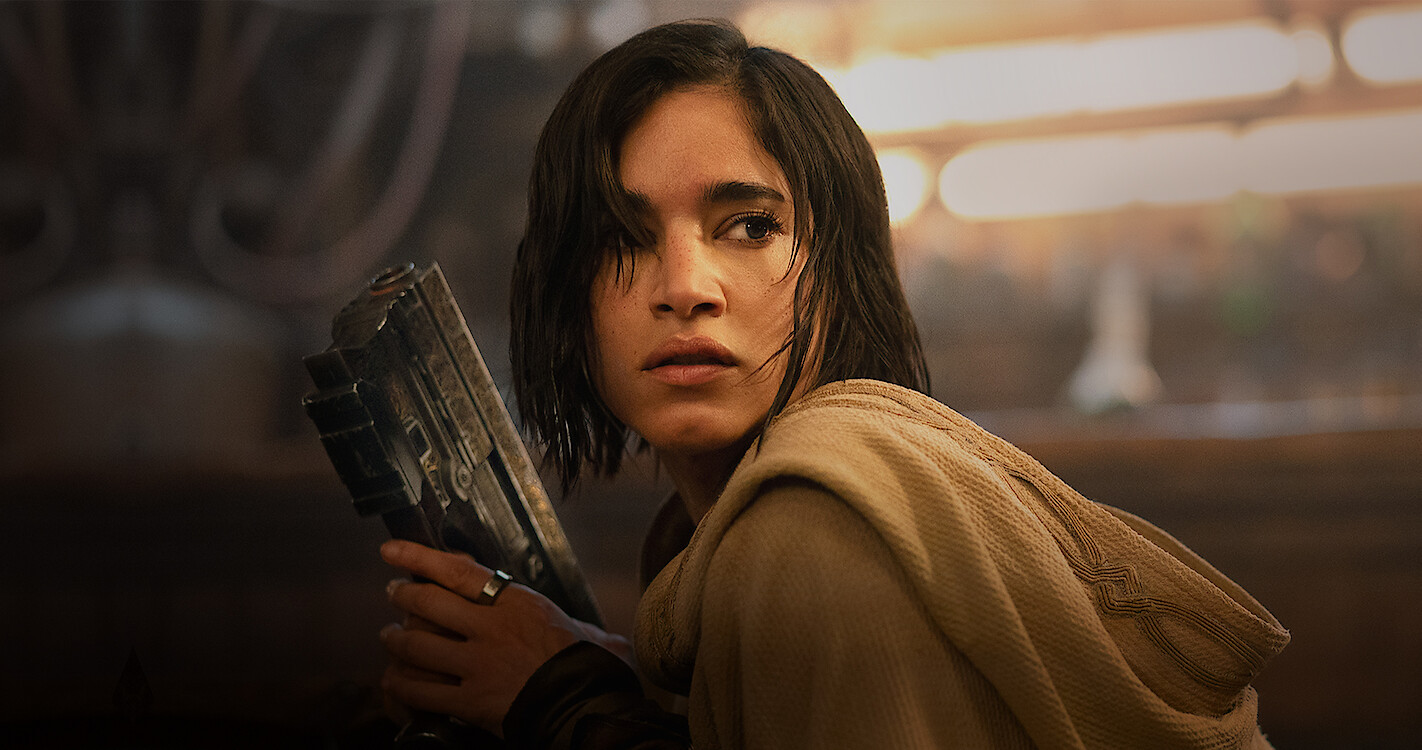 And, finally, the final original announced in Netflix 2023 film slate is Rebel Moon. Directed by superhero director, Zack Snyder, this sci-fi flick gets a solid cast of Cary Elwes, Michiel Huisman, Alfonso Herrera, and Corey Stoll. It follows the story of colonists fighting back against an "intergalactic dictator". With space, action, and science fiction written all over it, Zack Snyder fans are in for a treat right before Christmas this year.
Where to watch Rebel Moon –

Netflix
Rebel Moon cast – Cary Elwes, Michiel Huisman, Alfonso Herrera, Corey Stoll
Rebel Moon release date –

December 22nd
List of Netflix movies releasing/ released in 2023
| | |
| --- | --- |
| Netflix movie | Release date |
| Dog Gone | January 13 |
| Jung E | January 20 |
| You People | January 27 |
| Pamela, A Love Story | January 31 |
| True Spirit | February 3 |
| Bill Russell: Legend | February 8 |
| Your Place or Mine | February 10 |
| We have a Ghost | February 24 |
| Luther: The Fallen Sun | March 10 |
| The Magician's Elephant | March 17 |
| Murder Mystery 2 | March 31 |
| A Tourist's Guide to Love | April 27 |
| The Mother | May 12 |
| Extraction 2 | June 16 |
| They Cloned Tyrone | July 21 |
| Heart of Stone | August 11 |
| Lift | August 25 |
| Damsel | October 13 |
| Pain Hustlers | October 27 |
| The Killer | November 10 |
| Leo | November 22 |
| A Family Affair | November 17 |
| Leave the World Behind | December 08 |
| Rebel Moon | December 22 |