"The tool is called Off-Facebook Activity and it will be available first in Ireland, South Korea, and Spain."
Facebook has announced a new tool that will help users see and manage all the data that's being shared by apps and websites with Facebook. The Off-Facebook Activity tool, as the company is calling it, is about giving users more control over their data. Facebook has been slowly making changes to its policies and giving control back to the users. According to the company, apps and websites share user data with Facebook for advertising. Most of the apps on your smartphone and the websites you visit may end up sharing your data with the social network.
With Off-Facebook Activity tool, users can keep a track of all the data that's being shared by the apps and websites. Users can clear all the information or just limit what data is being sent to Facebook. A website may collect information about your likes, and send it to the social network. Facebook will utilise this data and create targeted ads for users. This is a common trend and most people do know that Facebook receives data from several apps and websites.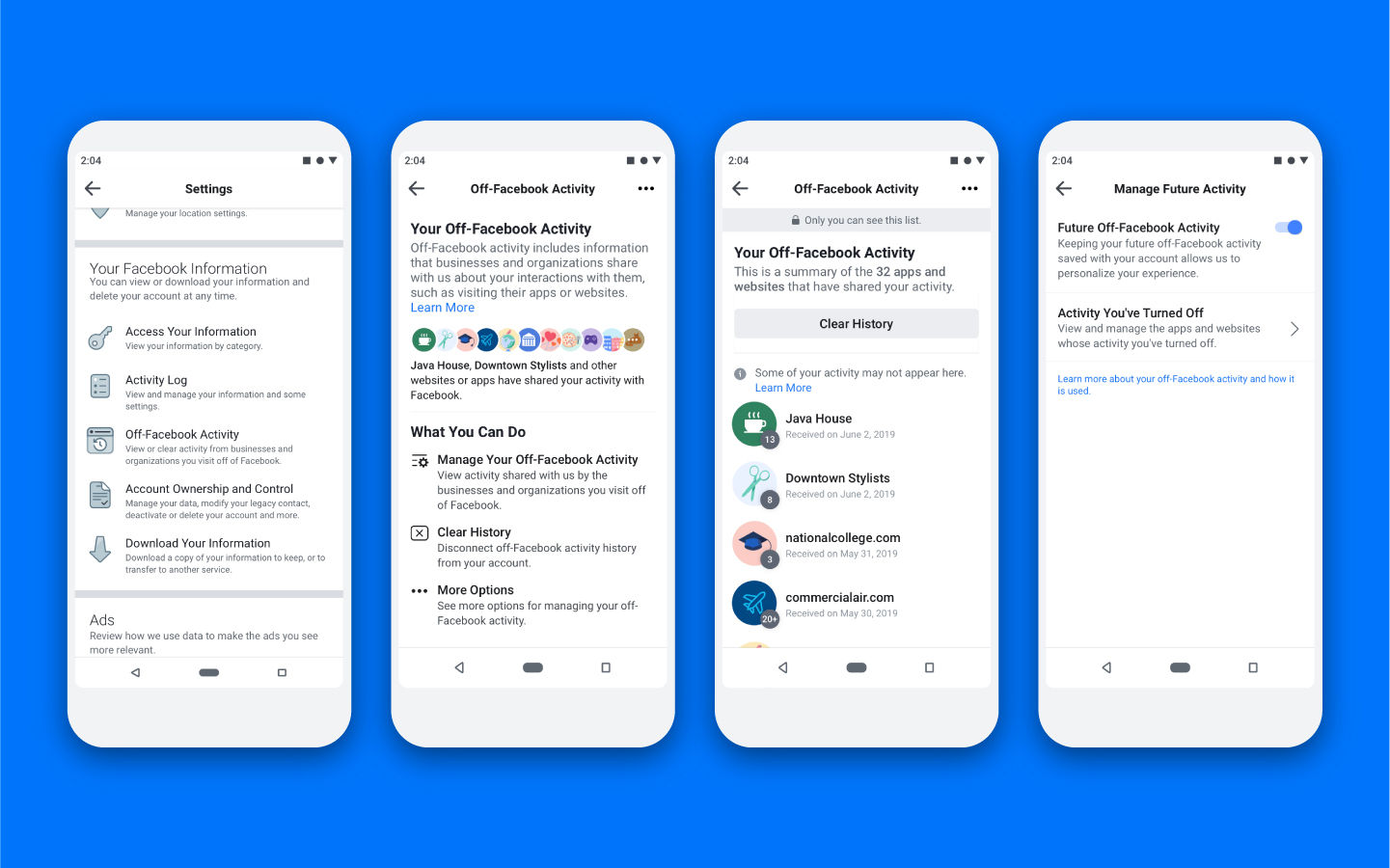 For example, if you end up looking at some shoes on a certain website or app on your smartphone, this activity may be shared with Facebook. Now, you may end up seeing ads for the website/app or shoes while browsing through your Facebook feed. Off-Facebook Activity will show all this information to the user. The tool will give users to remove all the information so ads won't be visible for you from a certain app or website. Users can also disable any future activity sharing from the Off-Facebook tool. Again, this can be done for all websites/apps, or just selected ones.
Facebook has stated that it would be rolling out the Off-Facebook Activity tool gradually. Users in Ireland, South Korea, and Spain would be the first to get a taste of this tool. Facebook will eventually roll out this tool to users all over the world. The company was part of another scandal recently where it was found to be listening to and transcribing user audio.