Technology is growing at a rapid pace, and every product is evolution of the previous generation. While one can't exactly see the future, we try to predict what future may hold for smartphones.
Such is the pace of technology that what may the best thing in technology world right now, might become pretty basic within next 6 months or 1 year. Consumers expect more and companies try to evolve the products and technology to provide the best experience to the customers. Few year ago, Samsung's captured this aspect in a very wonderful manner with 'Next is what?' tagline representing continuous efforts and relentless pursuit to bring breakthrough innovations for the end consumers.
What we see at present especially in case of mobile phones, wasn't even imagined 2-3 years ago. While mobiles started as a simple calling and messaging device, now they've become our go-to device for almost everything from calling/ messaging to reading/ editing documents to playing games to getting entertained. The specifications like large screen sizes, quad-core and octa-core processor, 2 GB RAM, 13 MP main camera and more can give a computer, camera or a gaming console a run for their money. Wireless Charging is a reality now in a number of smartphones like Lumia 920. And, not just smartphones, the accessories are also getting smarter with the new-age of wearable computing through Google Glass, Pebble SmartWatch and rumors of smartwatches from Google, Apple or Samsung are already doing rounds. They will increase our dependence on smartphones more and will allow us to do most of the tasks even without the need of taking our smartphones from the pocket! But, more than present, one is always excited to get a peek into the future, and so do we. Let's see what the next generation smartphones may have:
Smartphones are becoming a powerhouse with latest hardware, but still multitasking is not efficient and short battery life is a big issue. The future multi-core processors will help in high quality video editing, 3D applications, advanced gaming and much more. Multitasking will be a lot easier by switching between apps with almost zero latency and high performance apps will be able to run in the background. Due to multi-core processors, the processor core will activate according to normal or processor-intensive task, which will translate to better battery life.
Cameras are also becoming better with the introduction of various technologies like Carl Zeiss Lens, UltraPixel Camera (in HTC One), PureView Camera (in Nokia 808). Camera quality will also continue to improve greatly and will be able to match the capabilities of a stand-alone camera. Google has already mentioned that the next version of Nexus will have insanely great camera.
Our phone's screen are becoming bigger and bigger with 5-inch screen already becoming the norm. While, the bigger screen helps in reading emails, surfing websites or enjoying videos, it becomes difficult to carry in one hands and keeping it in our pockets. OLED (Organic Light-Emitting Diode) display technology can help in folding and unfolding of screens and thus making them flexible. LG and Samsung are already speculated to start manufacturing devices with flexible displays within this year. This will make watching movies or playing games on the phones a delight, while maintaining a pocketable size.
Instead of making wearable accessories which depends on smartphones, this technology can let companies directly manufacture wearable smartphones. For instance, a concept phone designed by Nokia- Morph, whose practical feasibility is being explored by them.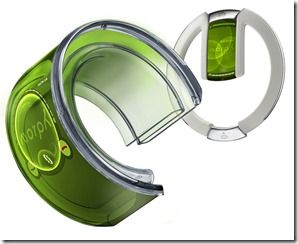 On the lines of Apple, Samsung is also portraying itself as a software innovator and not just a hardware manufacturer and Galaxy S4 clearly supports Samsung's vision. On top of Android, Samsung has put several software customizations on S4 like Air View, Air Gesture, Smart Pause, Smart Scroll, Group Play, Home Sync, etc. And most of these features work with our gestures only, i.e., there is no need to touch the screen for using them. Air View lets one glance upon the information when one hovers over it (works in messaging, gallery, emails, etc.), Air Gestures let one move the homescreens or tabs in web browser by movement of hands, Smart Pause and Smart Scroll tracks one's eyes and work accordingly.
Not only just waving, what if the smartphones can trace our body movements? There could be limitless implications of such an innovation. Devices like Microsoft Kinect already do that for playing games and a company called Leap Motion has made a technology to use our gestures for zoom, point, draw or trace anything using a device to a large screen.
Voice commands are receiving much attention after the launch of Apple Siri for iOS and then Google Now for Android devices. Though, it existed earlier as well, but only had limited usage such as for text to speech converter. Now, people are loving the voice control capability and using it for searching and asking queries, setting appointments, making notes and more. While voice control has become mainstream, it's still far from perfect. Many a times, it gives out of context results and have low accuracy in understanding different accent than US or UK English.
Companies like Qualcomm (Snapdragon Voice Assistant) and Sensory (TrulyHandsfree 3.0) are also exploring the idea of activating the device when a particular command is given to it. They surely give us the glimpse of the future where we don't have to input everything to the phone and phone will not respond to our voice, but can also be used for other useful needs. For example- talking to an acquaintance, instead of punching person's number in the phone ourselves, the phone automatically captures and saves it. This video by Sensory for TrulyHandsfree technology gives us a good idea about it:
Plastic cards made our life a lot easier by letting us buy whatever we want, without the need of worrying about carrying cash everywhere. But, still one has to remember to carry those cards, PIN details and more. Since, our smartphone are already being used for so many things, can't we use it for making payments as well? Several companies like Square, Stripe, etc. or card companies like VISA, Mastercard, etc. are trying to crack this problem, but none of them have got the sure-shot formula. NFC (Near Field Communication) technology was said to be disrupter for payments, but till now there hasn't been much impact, probably due to less number of devices offering it.
The future payment technology have to work seamlessly across all kind of devices, for all kind of payments- offline or online, for all kind of people having bank accounts or not.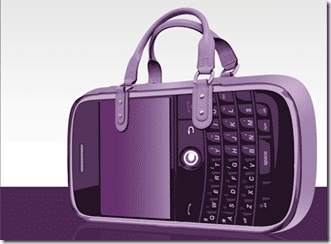 We are excited to future may hold for next generation of smartphones. What we actually think is that smartphones will not be going anywhere, and companies instead of trying to put the world in a smartphone, the smartphone will be tuned to world around us.
Not only the technologies mentioned above, future smartphones may also have 3D and holographic view, AR (Augmented Reality) and more. Tell us which technology you are waiting for eagerly? And, what technologies you think next generation smartphones should have? Share with us in comments below.