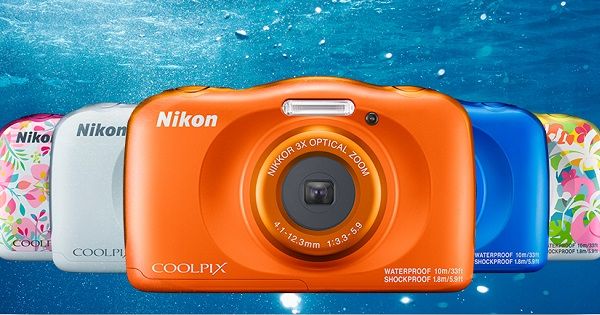 "The Nikon Coolpix W150 is a water- and shock-proof compact digital camera"
Nikon has refreshed its Coolpix camera series with the all-new Coolpix W150. It's a compact digital camera, which is rated to be a shock- and water-resistant (up to 10 meters) and for activities such as traveling or playing at the pool or beachside. The Nikon Coolpix W150 is touted to be user-friendly and suited for both adults as well as children. The camera also comes with photo customisations functions that allow you to edit an image with "versatile" scene modes and filters.
The Nikon Coolpix W150 features a 13.2-megapixel sensor and is capable of recording videos with full-HD resolution and stereo sound. This, as per the company, ensures every moment can be captured by the camera with impressive quality stills and videos anywhere. In addition to that, the camera also ships with 3x optical zoom, 6x Dynamic Fine zoom, and Target Finding Autofocus that can "quickly" focus on subjects even if they are moving.
Other than that, the Nikon Coolpix W150 packs underwater shooting capabilities such as underwater framing that can automatically detect faces under water and click photos. Users wouldn't have to submerge underwater to take shots with the camera. When activated, "the camera applies the appropriate image processing to correct distortion and ensure clear underwater images," the press release adds. The Coolpix W150 offers SnapBridge that allow you to automatically transfer images to a smart device. Lastly, the camera is highly shockproof and can withstand falls from as high as 1.8 meters.
There is no word regarding the Nikon Coolpix W150 price and availability yet.