"Nikon also launched two telephoto zoom lenses in its premium lineup, one each for its F-mount and Z-mount cameras"
Nikon has launched two new cameras and two new lenses as part of its 2020 portfolio of products in India. The new cameras include the Nikon D780 full frame DSLR, which is an upgrade to the D750 DSLR, and the Nikon Coolpix P950 superzoom camera, which improves the overall feature set of its superzoom point and shoot camera lineup while retaining the famous 83x retracting telephoto zoom fixed lens. Alongside the two new cameras, Nikon has also unveiled two new telephoto zoom lenses, one for each of its F-mount and Z-mount lineup of cameras.
Nikon D780 specifications and price in India
Beginning with the Nikon D780, the new full-frame DSLR is a mid-range offering aimed at professionals. It uses a 24.5-megapixel full frame CMOS sensor that has been seen in the Nikon Z6 full frame mirrorless camera. Nikon has paired this with the new Expeed 6 image processor, and a new autofocus unit that offers 273 on-sensor phase detection autofocus points to enable smart object and eye tracking via live view shooting. It retains the same electronic viewfinder as the D750, which offers 51 autofocus points with 15 cross-type points for use with fast lenses.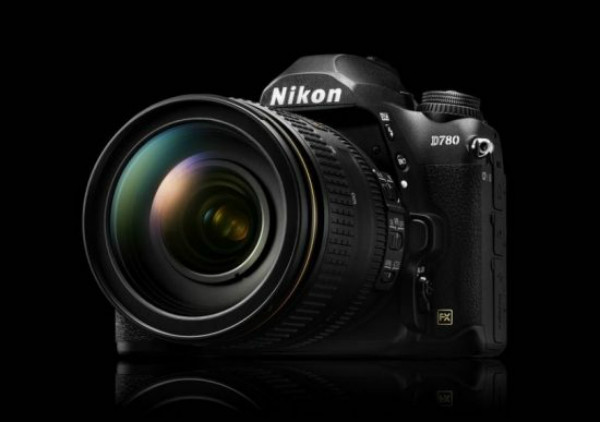 Overall performance has improved significantly — the Nikon D780 offers a faster, improved mechanical shutter that can shoot at up to 1/8000th of a second. Native ISO performance has improved as well, going up to 51,200 on the Nikon D780. Continuous shooting speeds have also improved slightly, going up to 7fps burst shooting with mechanical shutter, and up to 12fps with electronic shutter and AF/AE lock. Videography performance has improved as well, to now offer up to 4K30 video shooting with no pixel binning, and export of 10-bit N-log and HLG (hybrid log gamma) for HDR videography.
Through all of this, Nikon has had to drop the on-camera flash module in favour of better weather sealing. New generation usage and connectivity features include a USB-C port for connectivity and charging, Wi-Fi and Bluetooth LE for wireless data transfer and remote shooting (via app pairing), a 3.2-inch articulating LCD touchscreen display, and two memory card slots, both of which support UHS-II fast SD cards. All of this is being offered at Rs 1,98,995 (body-only), and Rs 2,42,495 with the 24-120mm f/4 kit lens. The Nikon D780 will premiere with only one kit offering, and will go on sale in India by the end of this month.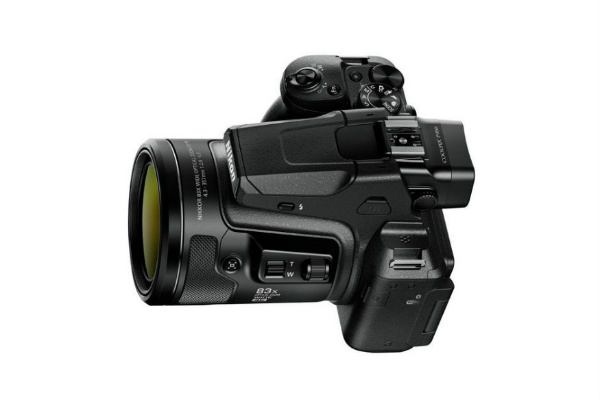 Nikon Coolpix P950 specifications and price in India
Coming to the Nikon Coolpix P950, the point and shoot camera still uses the same 16-megapixel 1/2.3-inch image sensor by Sony, which is typically seen in previous generation smartphones. However, the same is paired with a new processor, and the excellent 83x optical zoom fixed lens that makes the Coolpix P950 stand out. New features include the ability to shoot 4K videos, as well as photographs in RAW. It also gets a new electronic viewfinder, and a 3.2-inch articulating LCD display for easier shooting. The camera also features a hot shoe that can support a flash light, or even the Nikon M1 dot sight pointer that helps shoot objects at a distance, such as birds or even aircraft silhouettes against the sky. The Nikon Coolpix P950 has been launched in India at Rs 66,995, and will be available by the second week of February, 2020.
Additionally, Nikon's two new lenses include the 70-200mm f/2.8 VR S Z-mount telephoto lens for the Nikon Z-series mirrorless cameras, and the 120-300mm f/2.8E FL ED SR VR F-mount telephoto lens for its more expansive range of DSLRs. Both the lenses will be up for sale by the end of this month, with the Z-mount telephoto lens priced at Rs 2,04,995, and the F-mount telephoto lens priced at Rs 8,06,995.