"The Nikon Z50 sports a 20.9-megapixel APS-C sensor and can record 4K videos at 30fps"
Nikon has unveiled the Z50 compact mirrorless camera in global markets. The Z50 is the third camera in Nikon's mirrorless Z series lineup, and is the first to feature an APS-C crop sensor. This also makes it the first mainstream mirrorless camera to sell under Nikon's lineup, even considering the old, Nikon 1 series mirrorless cameras with 1-inch sensors that never really took off. The latest attempt brings a refined, magnesium alloy build, the same design language as Nikon's flagship offerings, a robust range of specifications, and two new DX crop-sensor lenses that use the Nikon Z-mount.
In terms of specifications, the Nikon Z50 features a 20.9-megapixel APS-C CMOS sensor. Native ISO range from the sensor extends between ISO 100 and 51,200, which is complemented by 209 phase-detection on-sensor autofocus pixels that offer coverage of 87 percent horizontal and 85 percent vertical frame. The Z50 is aimed at the hyper-connected, millennial vloggers, which directly translates to a video-centric package that is headlined by its 4K video recording ability at 30fps. For non-4K footage, the Z50 can also shoot at 120fps in full HD resolution.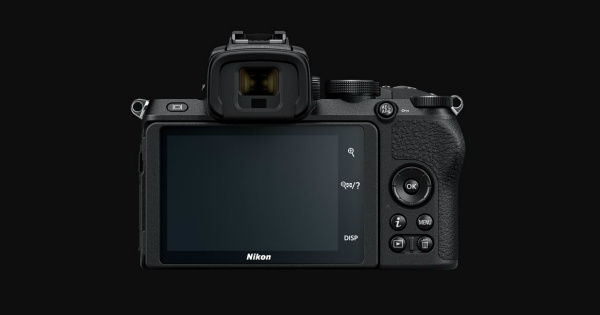 Nikon's Z50 features an SD card slot instead of the niche XQD slot in the Nikon Z6 and Z7. Wi-Fi and Bluetooth connectivity are standard, while the OLED viewfinder, with 2.36 million-pixel resolution, has been carried over from the flagships. The LCD display, meanwhile, is 3.2 inches in size, and can completely flip down to face forward in use cases such as vlogging from a concert. In this mode, the touch display's controls are disabled, so as to prevent accidental touches from altering any settings.
The only thing that will truly be missed in the Nikon Z50 is in-body image stabilisation (IBIS), although the company claims that this has not had any impact on the Z50's durability over time. To make up for this, the two new lenses for the camera comes with optical stabilisation, which will be crucial in case of low-light shooting, or even shooting on the move. As for prices, it's priced at $859 (~Rs 61,000), and will be available in two kits — the 16-50mm f/3.5-6.3 VR standard wide lens at $999.95 (~Rs 71,000), and a two-lens kit with the 50-250mm f/4.5-6.3 VR at $1,349.95 (~Rs 96,000).
The Nikon Z50 and the two new lenses will go on sale globally from November, which is also the likely time when the device may be introduced in India as well. While Indian prices have not been revealed yet, the Z50 is likely to be priced in the Rs 50,000-Rs 75,000 price bracket, since it targets the mainstream segment of camera users.