"Nintendo's new handheld gaming console is an upgrade to the standard Switch, with minor changes and improvement in battery life"
Nintendo has unveiled an updated version of its Switch console, a week after launching the all-new Nintendo Switch Lite. The Switch has already been listed on the company's website without any official announcement. It reveals that the new handheld gaming console is merely an incremental upgrade to the original hardware, with a major improvement on the battery front. The company claims that the new Nintendo Switch will offer between 4.5 and 9 hours of battery life – depending on the usage – on a single charge. That's a jump from 2.5 to 6.5 hours rating from the current Switch.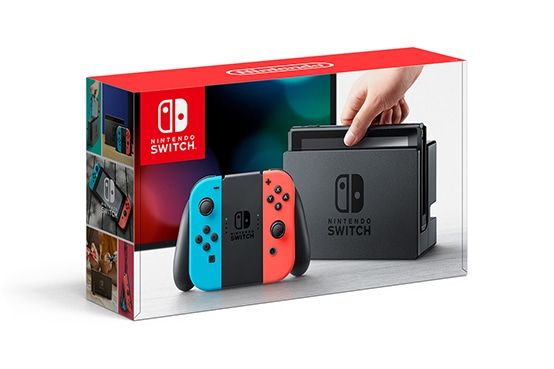 The new Nintendo Switch comes with model number HAC-001(-01), which differentiates it from the HAC-001 of the older models. While the console looks almost identical to the outgoing model, it is expected to feature an updated SoC. There is no information about the chipset, but it's believed to be the same as found on the Switch Lite. The SoC is codenamed as Mariko and is based on the 16nm process instead of the 20nm seen with Tegra X1 chipset (codenamed Logan) that powers the original Switch. The new chipset is said to be power efficient and improve the overall performance of the device.
The upgraded Nintendo Switch price remains identical to its predecessor at $299.99, which roughly translates to Rs 21,000 in Indian currency. According to the website, the new models will be available for sale sometime in mid-August.