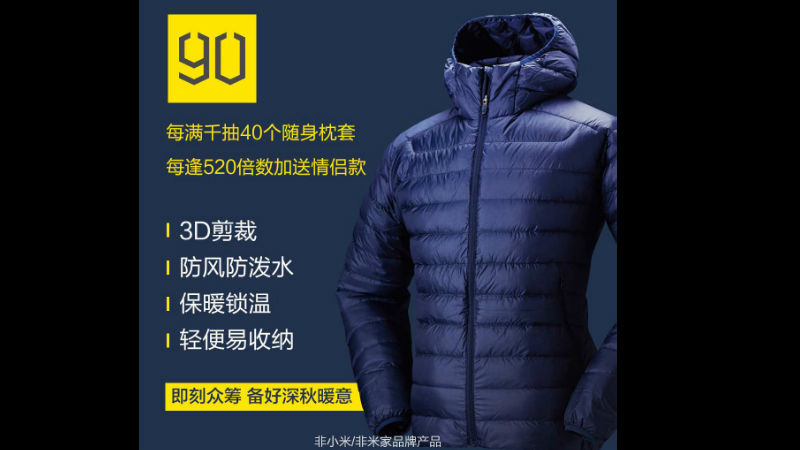 "The 90 Minutes jacket will be available in multiple colours and sizes for both men and women"
It seems like Xiaomi wants to be a part of every product this world can offer. So when we heard that the company has revealed a new jacket in China, the first word that came into our mind was…"What?!". But as it turns out, this is indeed true.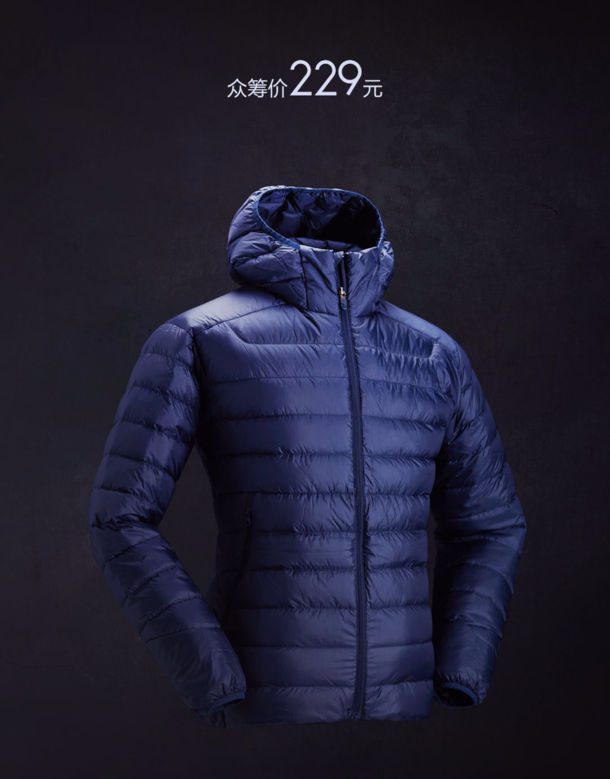 The brand has revealed the "90 Minutes" jacket on the Mi crowdfunding platform in China. The jacket is ultra-light and waterproof as well as windproof. In order to manufacture the jacket, Xiaomi has tied up with 90 Points, a popular Chinese wearable brand. The 90 Minutes Jacket protects the wearer from rain and cold wind, and comes with an earphone hook on the zip to prevent tangling. The outer coating of the jacket is made of DuPont Teflon fabric. As expected, the jacket comes in different shapes and sizes (S, M, L and XL) for both men and women. There's an additional XXL size available for men as well.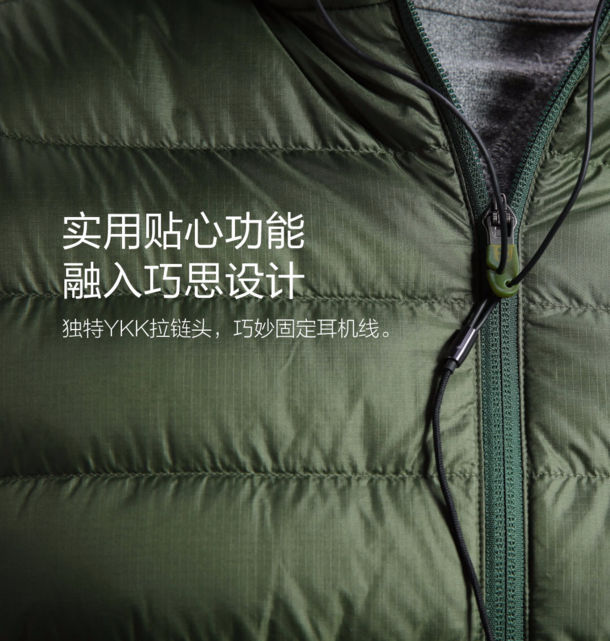 The 90 Minutes jacket will be available in Black, Bright Grey, Dark Blue and Military Green colour options for men, while women will get to choose from in Black, Light Grey and Rose Red hues. The jacket is priced at CNY 229 (~Rs 2,300) and is up for registrations on the company's website, with shipping starting from October 18th. With another new unexpected launch by the Chinese conglomerate, we can't seem to imagine what the folks at Xiaomi will launch in the future. The next thing we know, the company might unveil a toothbrush, oh wait…Via