"The Noise Shots X-Buds boast in-ear design, built-in touch controls, and support for AI voice assistant"
Audio startup Noise has refreshed the lineup of its wireless earphones with the launch of its Shots X-Buds. The Noise Shots X-Buds is a pair of affordable truly wireless earbuds touted as the next-gen wireless sound. The earbuds are said to deliver improved sound with powerful sound and deeper bass. The Shots X-Buds feature in-ear design, which the company claims to be ergonomic, with built-in touch controls to pause/ play music, answer calls, and change track. The pair also boasts IPX5 rating that means it can resist minor splashes or sweat from workouts.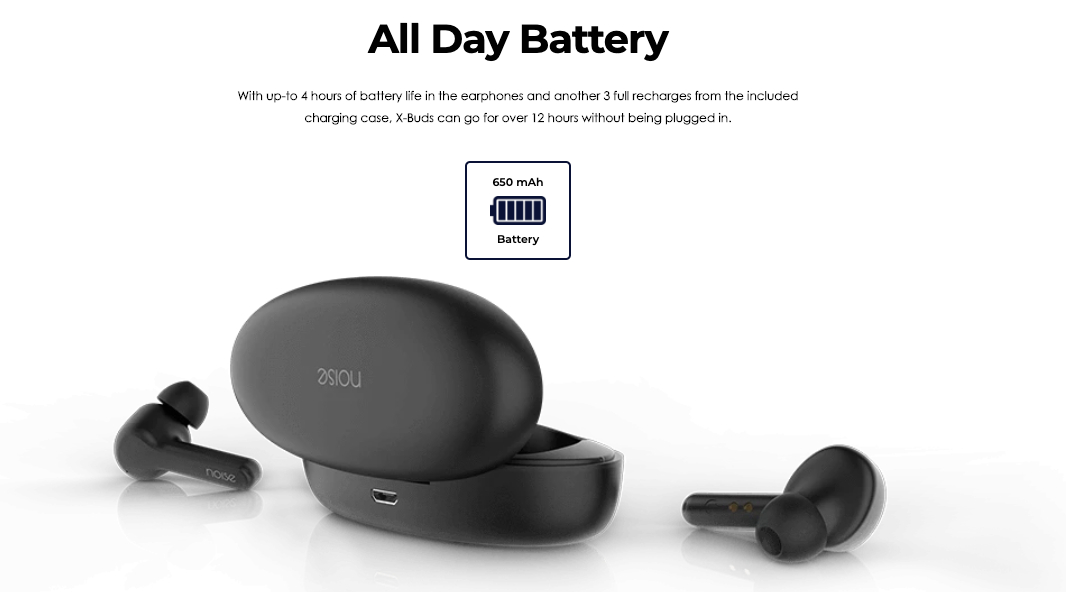 Talking about the specifications, the Noise Shots X-Buds is accompanied by a case that doubles up as a power bank when the earbuds are running low on battery. The buds are rated to last up to 4 hours on a single charge and with the case, it can go for over 12 hours without being plugged in. For hands-free control, the Noise Shots X-Buds feature support for AI voice assistants such as Google Assistant and Siri. The earbuds feature "high-quality" microphone, speaker drivers, and Bluetooth v5.0 for wireless pairing with a smartphone or laptop.
The Noise Shots X-Buds has been priced in India at Rs 3,999. The pair comes with a one-year manufacturer warranty and is available for sale across the country via the company's official website. The earphones come in just one hue Black, which seems to have a matte finish.