"The new Nokia feature phones offer long-lasting batteries and Snake Xenzia game"
HMD Global has introduced new versions of the Nokia 105 and Nokia 130 feature phones. The phones come as successors to 2015's Nokia 105 and 2014's Nokia 130 respectively, which were launched by Microsoft. The new Nokia 105 features a candy bar design, which closely resembles the new Nokia 3310 (review). The Nokia Series 30+ platform-based device comes pre-loaded with games like Snake Xenzia, Doodle Jump and Crossy Road. The Nokia 130's 2017 variant is also equipped with Snake Xenzia and five try-and-buy games from Gameloft.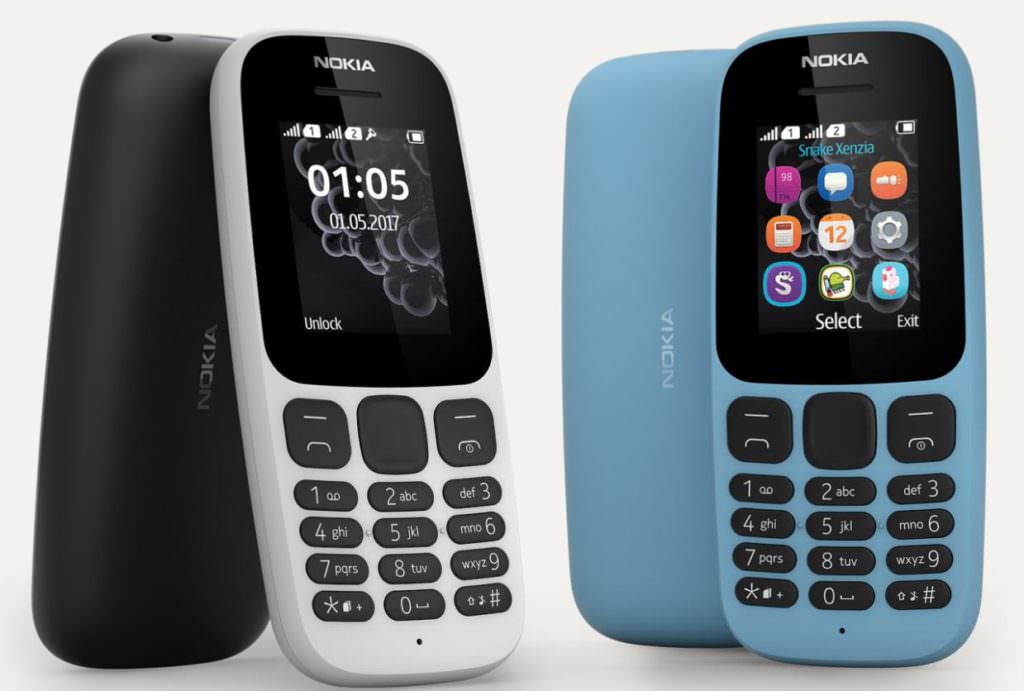 The new Nokia 105 comes with a new island keypad, and is encased in a tough polycarbonate shell. It features a 1.8-inch QQVGA colour display, 4MB ROM, a standard headphone jack and micro-USB charging port. For entertainment, it is also loaded with an FM Radio. The new Nokia 105's 800mAh battery is rated to deliver up to 15 hours of talk time and one month of standby time. The phone comes in blue, white and black – each with a matte finish.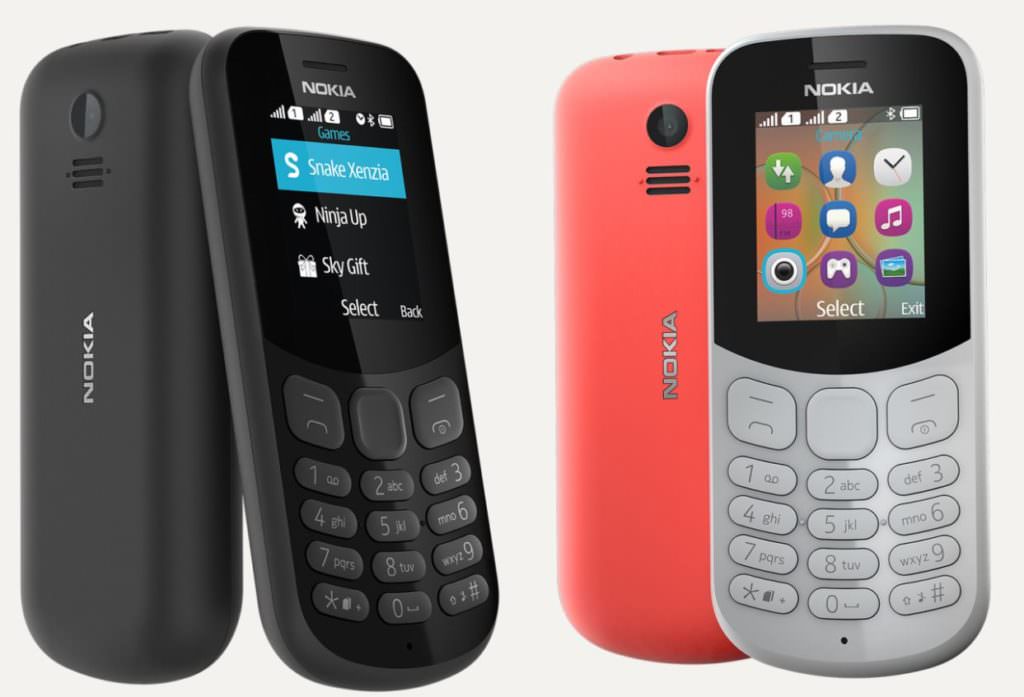 The new Nokia 130 features a 1.8-inch QQVGA colour display. It gets a built-in FM Radio, music player, Bluetooth connectivity, microSD card support up to 32GB, Nokia Series 30+ software platform, a 1,020mAh battery and 8GB of storage. It will be available in red, black and grey hues. Both the Nokia 105 and Nokia 130 come with an LED torchlight.
The new Nokia 105's single-SIM variant has been priced at Rs 999, while its dual-SIM model will set you back by 1,149. The new Nokia 130 gets a global average price of $21.50 (~Rs 1,380), excluding taxes and subsidies. It will also be released in single and dual-SIM variants, and will go on sale in India next month.