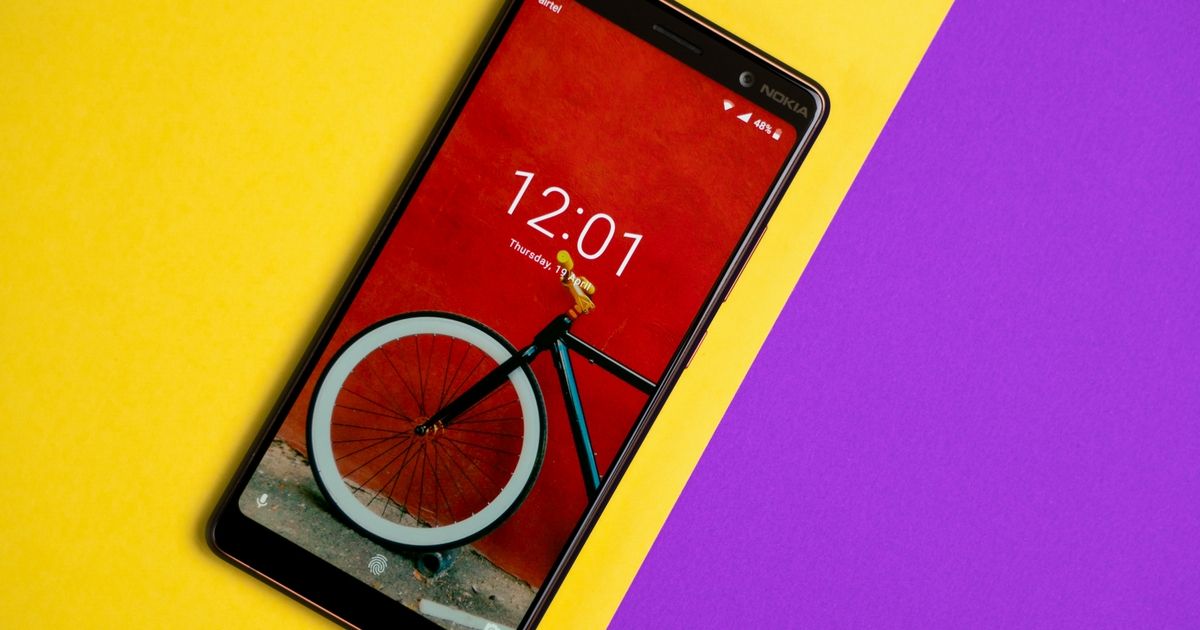 "Nokia posted the teaser on Twitter, but has taken it down since then"
Prior to the launch of the Nokia 7.1 (first impressions), there were genuine doubts as to its design. Some leaked images of an alleged live handset showed a design similar to the Nokia 7 Plus (no notch) while renders leaked later clearly presented a notch in view. This led people to speculate that the brand will be launching two versions of the 7.1. Now, that the Nokia 7.1 is official, we know that the earlier images were of a different handset.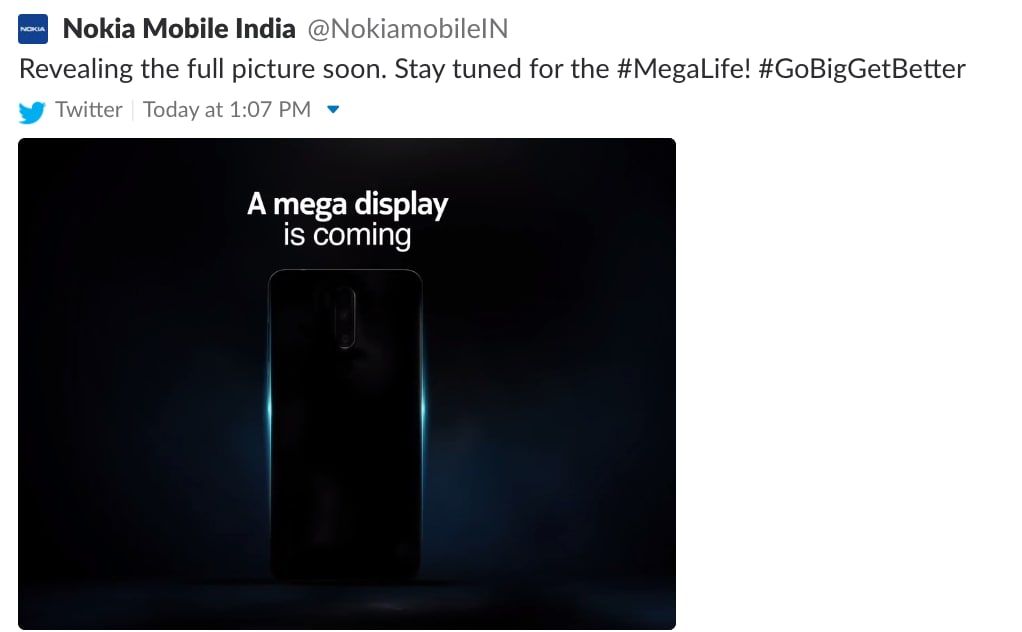 However, Nokia has recently teased a new handset on its official Twitter handle.
The video teaser has since been taken down and while it doesn't say anything about the phone's identity, it could very well be the Nokia 7.1 Plus. The teaser speaks of a "Mega Display" device coming soon. Do note that the teaser doesn't pronounce any launch dates so we're likely to see more details when HMD Global drops an invite at our doorsteps. For now, you'll have to stay satisfied with a screenshot. The video teaser was thankfully saved by Mysmartprice and you can view it down below.
One obvious takeaway from the teaser is that we will see a bigger display with the Nokia 7.1 Plus. That wouldn't be surprising as the Nokia 7.1 has a 5.84-inch panel. With the bigger display, we can also expect a bigger battery to power the upcoming handset. The handset will be the successor to the Nokia 7 Plus (review), a device which ships with a 6-inch full HD display. The 7 Plus comes powered by the Snapdragon 660 SoC, which suggests we could see the 7.1 Plus to be fueled by the Snapdragon 710 chipset.
However, since nothing is official yet, we'd advise you to take it with a pinch of salt.