"Nokia 8110 will be able to do basic stuff on WhatsApp, such as sending and receiving messages"
The Nokia 8110 4G, aka the banana phone, will now be able to run WhatsApp in India. HMD Global's India head Ajey Mehta made the official announcement today, saying that phone's users in India will be getting the app before other markets across the globe. The handset runs Kai OS, which is a lightweight operating system for feature phones and came into prominence with the Jio Phone. On the Jio-promoted 4G feature phone it has its own app store with a number of popular Android apps like YouTube and WhatsApp. The popular messaging app should become available to users via the Kai OS app store.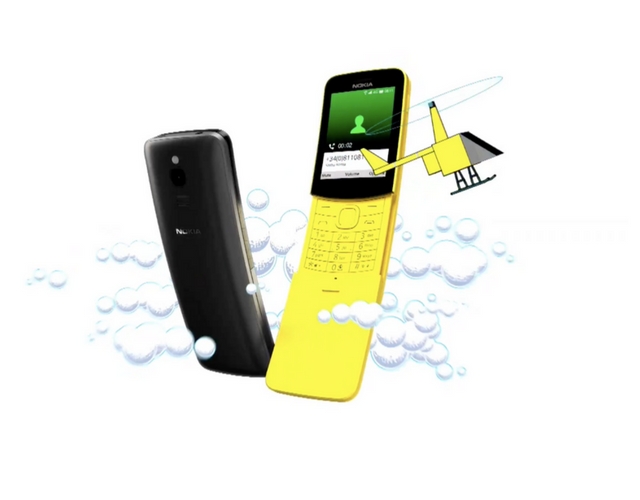 In the last couple of years, Kai OS has also added a suite of Google applications, such as the Google Assistant, Google Maps and Google Search, and other social media apps like Facebook. Moreover, the banana-shaped phone also comes with Outlook and Gmail support that makes it possible for users of the feature phone to receive emails, import contacts, and sync their calendar. Do note that the Nokia 8110 supported WhatsApp earlier as well but it wasn't available on the native app store but had to be downloaded via Jio Store. That changes today.
The Nokia 8810 4G phone was reintroduced at MWC 2018 to pay homage to the iconic Nokia 8110. It came with a curved form-factor and a keypad placed beneath a
2.4-inch TFT screen with 240×320 pixels. Inside the polycarbonate body resides a Qualcomm Snapdragon 205 SoC with 512MB RAM and 4GB of internal storage. It has a 1,500mAh battery that will power 4g VoLTE and a 2MP camera on the rear of the feature phone. The Nokia 8110 4G starts at Rs 4,999 in India.