"HMD Global's Nokia 8110 4G aka the Banana phone will soon receive support for WhatsApp in other regions apart from India"

The Nokia 8110 4G feature phone runs on a custom software called KaiOS, which is also available on the popular JioPhone. The OS is able to run WhatsApp and a few other communication/entertainment apps on feature phones. While the Nokia 8110 4G phone has already got support for WhatsApp in India, the feature will soon be rolling out to phones sold in other regions. This has been confirmed by KaiOS Technologies, the developers behind the OS.
The company hasn't given any more details regarding the roll out. It only mentioned that WhatsApp support for devices will be available in other regions. This information was revealed on Twitter while the company has replying to another query. A user from a different region asked when WhatsApp for Nokia 8110 would be available, to which KaiOS replied that it is under development, but there is no confirmed date.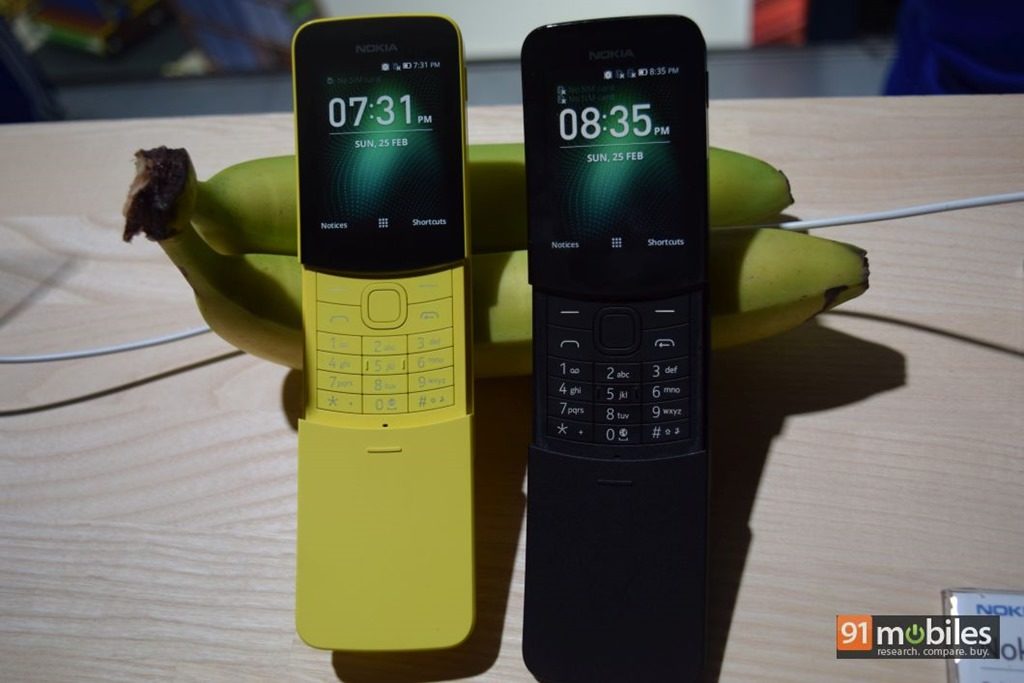 KaiOS is a boon for feature phones and a lot of other smaller brands are also partnering with the company to use the OS on their devices. The JioPhone helped the OS gain a lot of growth in the country. It is available on both the original JioPhone and the new JioPhone 2. The OS has its own store, however, apps such as WhatsApp, YouTube, etc, can be downloaded only from the JioStore.
In Nokia's case, WhatsApp isn't available on the Nokia Store. Users of the Nokia 8110 4G smartphone will have to download the app from the Jio Store. That could be changing soon though and users will be able to download the app from the Nokia Store. WhatsApp on the Nokia 8110 4G isn't the same as its smartphone version. The app is slimmed down and doesn't include all of the features that you would find on the iOS or Android version of the app. However, basic functions such as sending messages, images, and videos are available.