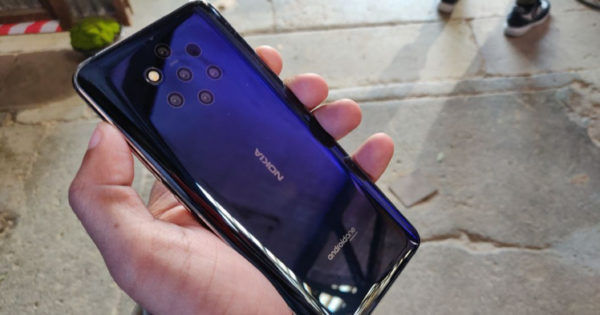 "The Nokia 9 PureView uses all its five cameras to focus on pure image quality"
The Nokia 9 PureView is finally official, and its headlining five-camera setup is now a part of the multi-camera trend that is pretty much everywhere. The penta-camera setup was touted for a really long time, and many expected the Nokia 9 PureView (first impressions) to herald a new level of versatility when it comes to smartphone photography. Nokia, however, took a different route to implementing its five-camera setup, and the imaging mechanism does not include any ultra-wide angle lenses, pixel-binned high resolution sensors or telephoto arrangements.
Instead, the Nokia 9 PureView focuses solely on pure image quality and background defocus. It aims to capture lots and lots of information, in order to produce sublime details, very wide dynamic range and excellent low light performance. This might seem meagre in comparison to Sony's new 48MP IMX586 sensor or Samsung's tally of four rear-facing cameras, but going by the setup and Nokia's history with PureView, the company might be on to something here. This is how the Nokia 9 PureView's five cameras work, and are different from others.
The hardware
To begin with, the hardware — Nokia uses the same, 12MP Sony image sensor for each of the five cameras, with three of them being dedicated monochrome sensors, while the remaining two capturing RGB data. These sensors use 1.25µm pixels, although there is no word so far on the exact model and make of the sensor.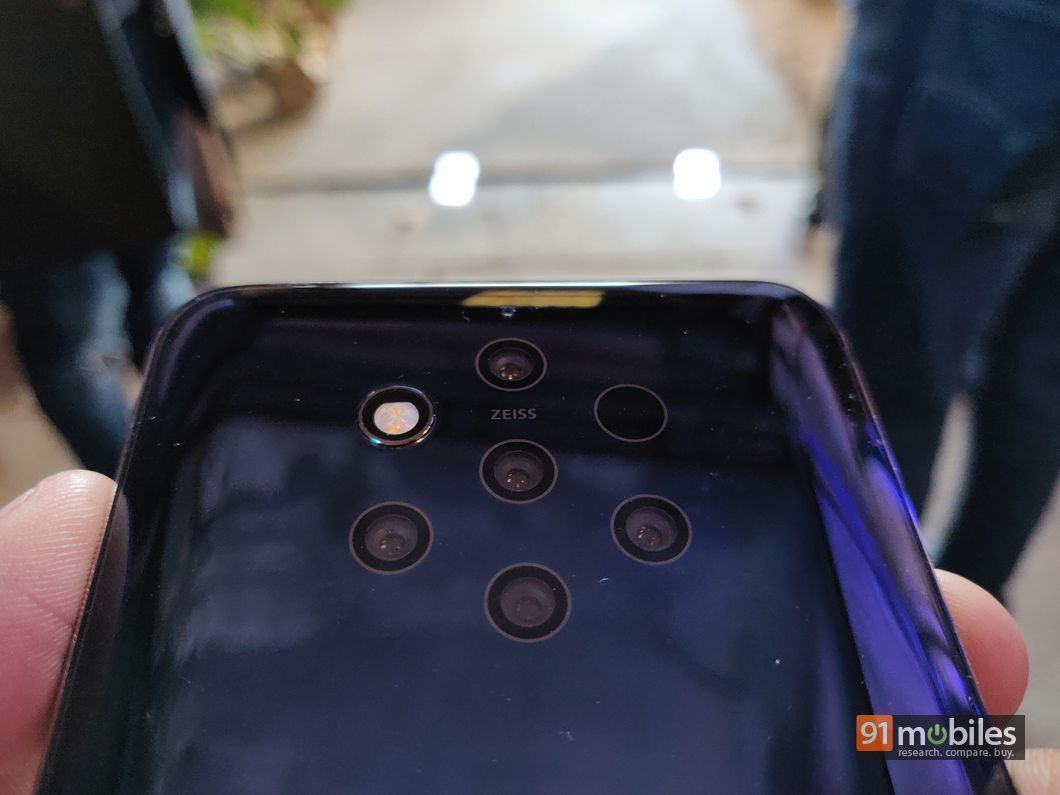 These sensors are further paired with f/1.8, 28mm (35mm-equivalent) lenses, which is the standard wide angle focal length for the average mobile camera lens of today. There are no variations to the lenses in terms of aperture size and focal length, and the presence of the Zeiss branding certifies that all the optics have been supplied by Carl Zeiss.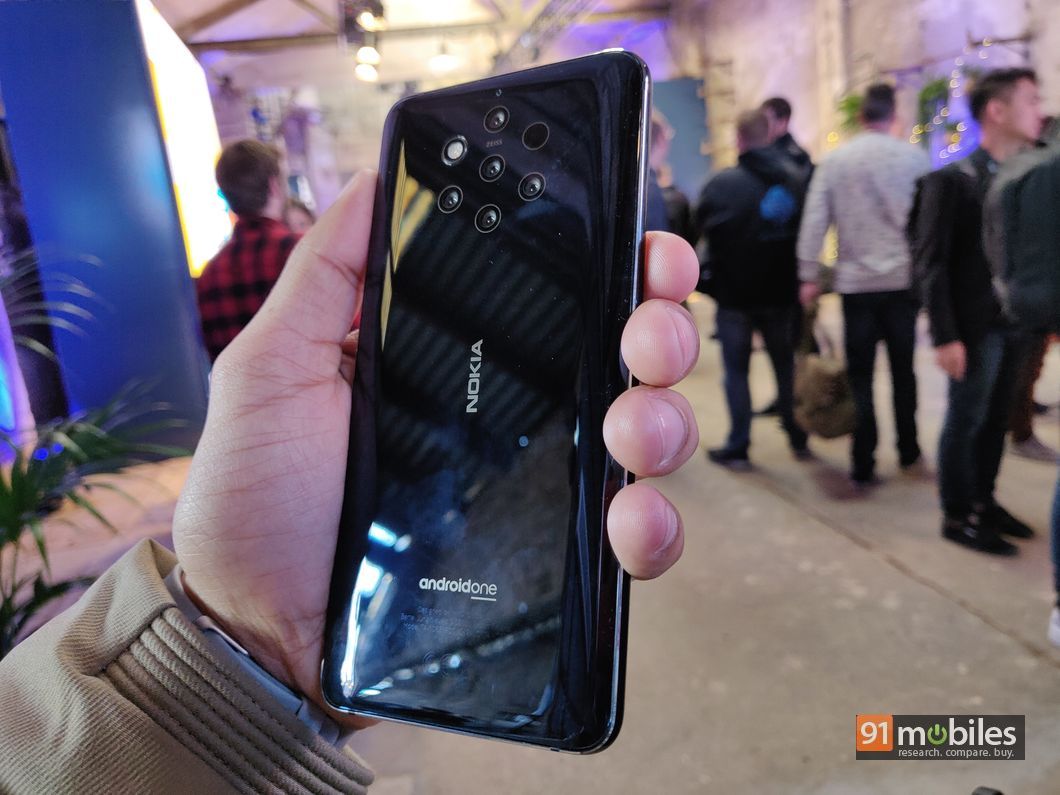 Part of the rear imaging setup are two less-celebrated elements — an LED flash, and a 3D Time of Flight sensor, which further add to the depth map that is captured by the Nokia 9 PureView with every shot. This entire setup needs a lot of custom control, which is offered by the Qualcomm Snapdragon 845 processor. The Hexagon 685 DSP that accompanies the processor takes up much of the overall load, and provides the perfect machine learning co-processor that helps Nokia apply computational photography principles in action with the Nokia 9 PureView.
The penta-camera array was co-developed by Light, a company that has been experimenting with multi-camera setups for a while. Interestingly, Light also has a partnership with Sony to bring these multi-camera setups to smartphones, which makes the Nokia 9 PureView the actual first of its kind, although isn't entirely innovative.
How the setup works
When you decide to take a photograph, the five cameras of the Nokia 9 PureView fire simultaneously to take at least five different exposures, and create what in common photography parlance is known as bracketing. Information for one photograph comes from all the five sensors, and Nokia has confirmed that for any photograph, at least 60MP of data is captured. This amount of data can go up all the way to 240MP, from which Nokia's computational AI algorithms extract a 12MP photograph. While the monochrome sensors capture the details, contrast and sharpness data, the elements of colours and white balance are captured by the 12MP RGB sensors.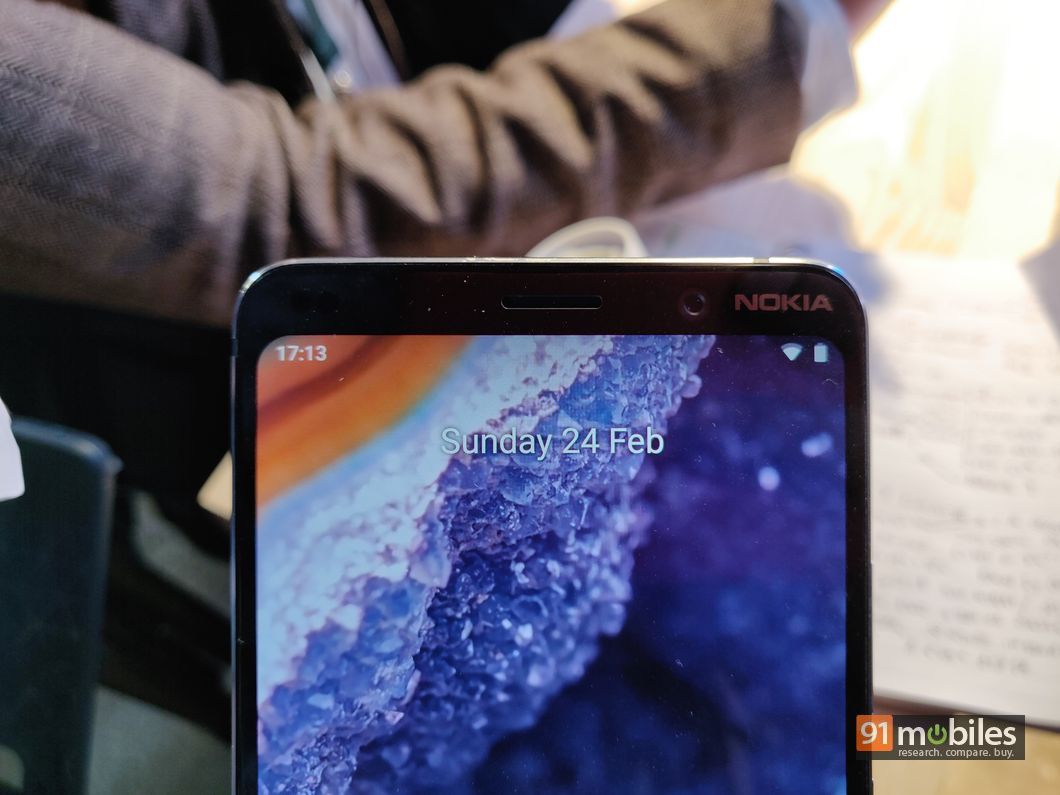 With the elaborate hardware being used to shoot a single photograph, a massive amount of information is captured, and subsequently processed into a single photograph. As a result, Nokia has stated that permanent HDR photography with seamlessly smooth processing is the overall intention with the penta-camera setup. Nokia has claimed 12.4 stop dynamic range with the Nokia 9 PureView, which is very wide for a smartphone camera.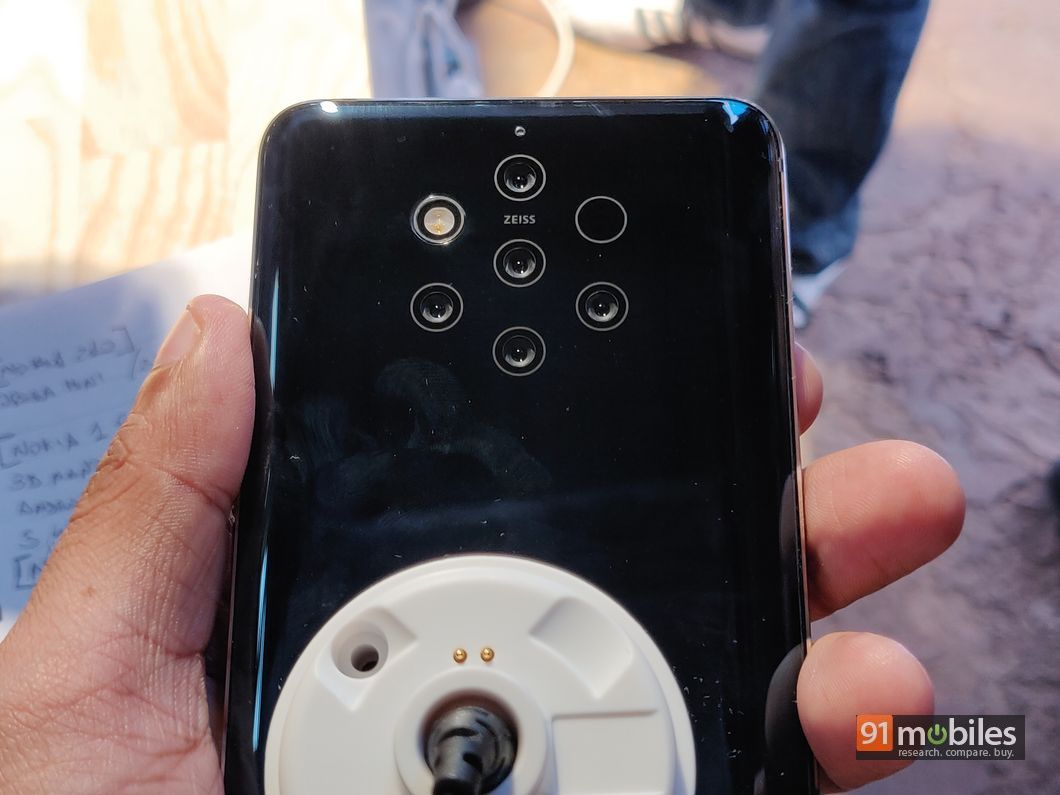 Then, there is the 3D ToF sensor. This sensor is aimed at giving the Nokia 9 PureView great post-shooting focus editing, and creates an elaborate depth map for the subject. For instance, Nokia's latest flagship creates a 12MP depth map with 1,200 depth layers to choose from. In any other smartphone, there are a total of 10 depth layers that choose the background gradient of focusing.
With so much information at hand, it is only natural that the Nokia 9 PureView can natively export to RAW (.DNG) files for better post-processing. These files can run up to 30MB in size, and offer anytime background refocusing.
The software optimisations
Computational photography is the name of the game for the Nokia 9 PureView. Its five cameras are designed to always work in tandem, capturing a staggering amount of information (up to 240MP), which is eventually scaled down to a more palatable 12MP size. The image co-processor in the Nokia 9 PureView is custom-tuned by Light, and it takes into account elements such as lighting differences, levels of contrast and colour data, sharpness and textures to shoot at least five exposures for the same image.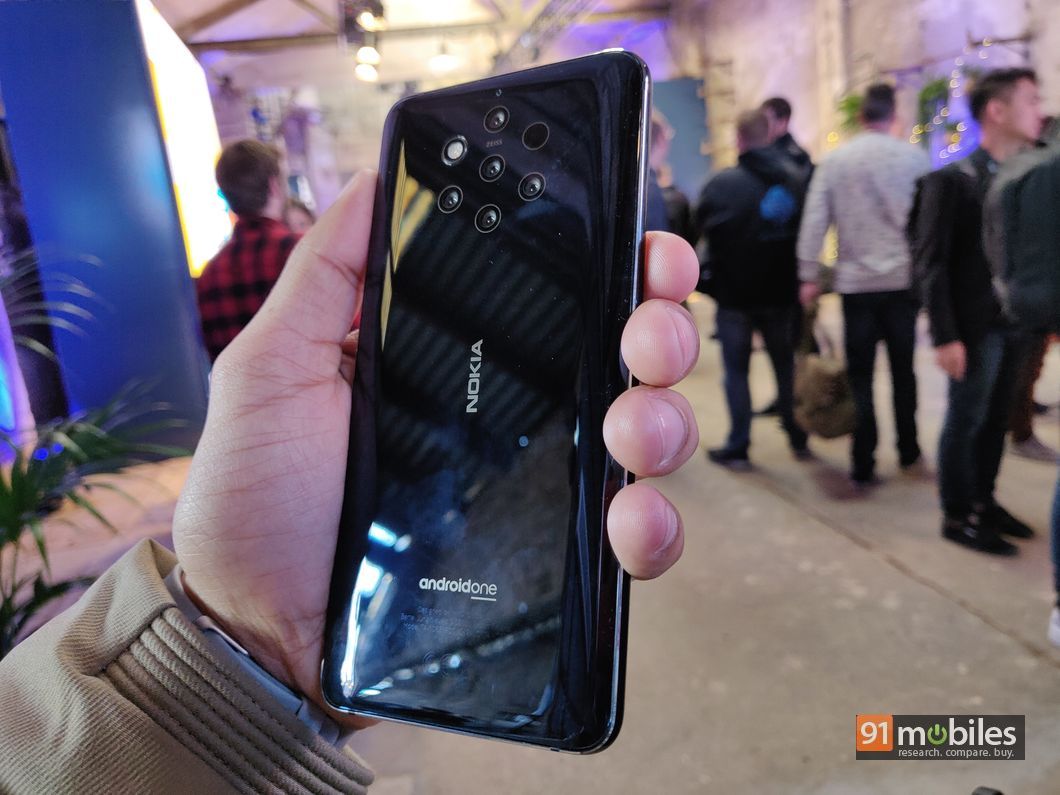 The machine learning algorithms are designed to process the data very fast, thereby enabling high dynamic range in the Nokia 9 PureView. Theoretically, this can make the smartphone highly adept at shooting in low light, and even while dealing with bright colours. The custom DSP also allows for any-time background defocus adjustment, thanks to the vast depth map created by the 3D ToF sensor.
The Nokia 9 PureView is also reportedly adept at shooting RAW images, and will reportedly shoot RAW files at 30MP. These files can be read by Adobe Lightroom, which will also include custom colour and light profiles intrinsic to the overall hardware properties of the Nokia 9 PureView.
Key competitors
Nokia's two main competitors will be Samsung's multi-camera approach on the Galaxy S10+ (first impressions), and Sony's high resolution 48MP sensor. Samsung has used a standard angle, an ultra-wide angle and a telephoto lens, with the 5G variant further including a ToF sensor. Sony's 48MP image sensor, meanwhile, offer excellent dynamic range and the ability to shoot ultra-high resolution images from your smartphone, by using smaller pixel size but larger overall pixel size.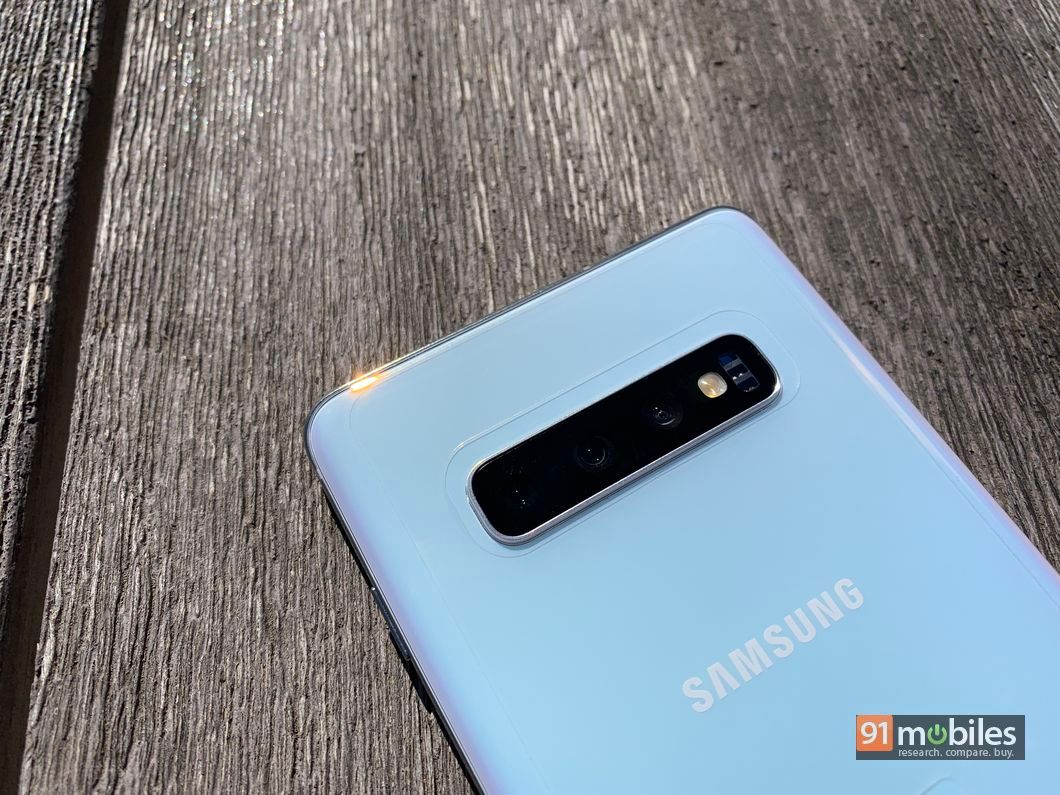 Given that they have all been launched recently, it remains to be seen which approach wins over the discerning customers, and stands the test of time to become popular. As of now, Nokia has come up with an HDR-shooting, ultra-sharp and slow-for-now mobile photography behemoth, which might just be able to appeal users more than limited zooms and rarely-used wide angle lenses.