The line between how many cameras are enough for a smartphone is fast blurring. We now have the Nokia 9 PureView, a phone with five cameras placed on its rear surface, which give it a slightly unsettling appearance, to be honest. This flagship is not a mere concept, but an actual commercial release, which makes it all the more interesting. Whenever it's out we can expect it to prove a big competitor to the Samsung Galaxy S10e, another handset that's looking to impress buyers with an old school price tag rather than demanding upwards of $1000 for its services. Let us compare the prices and features of both these handsets.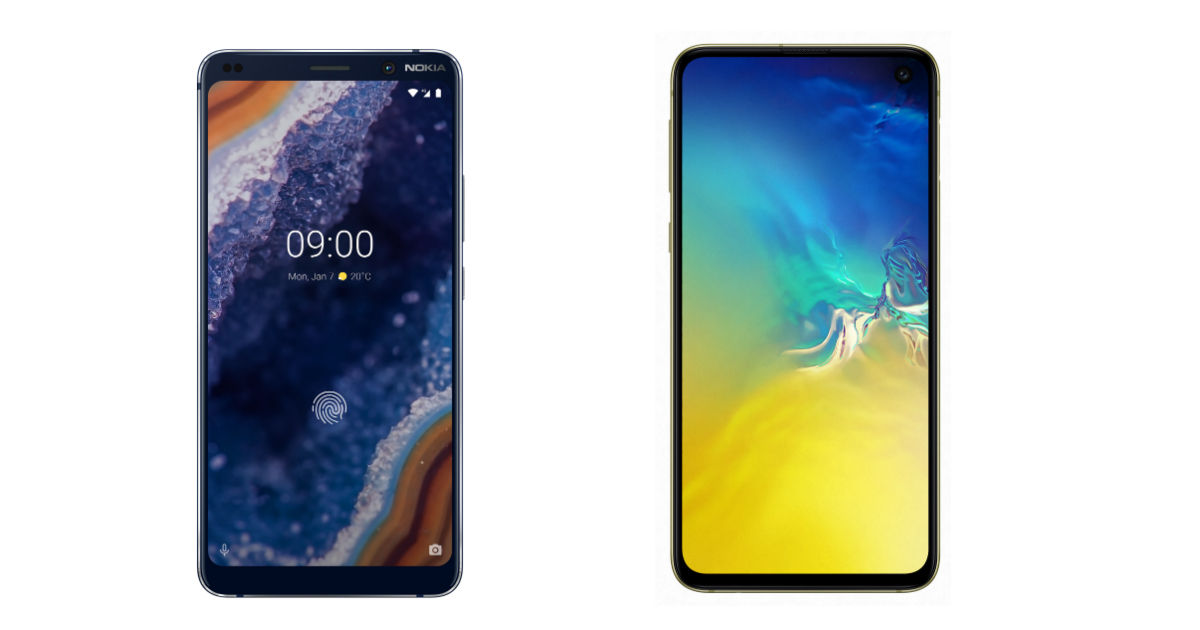 Nokia 9 vs Samsung Galaxy S10e price
The Nokia 9 price price tag is $699, which roughly translates to Rs 50,000. Only one variant has been unveiled by the company, so at that price, you will get 6GB of RAM and 128GB of storage. Things are pretty much the same on the Galaxy S10e's side. The 6GB + 128GB version will be the only one to make its way into India, and is priced at Rs 55,990. A variant with 8GB of RAM and 256GB of storage also exists, but there are currently no plans to bring it into the country.
Nokia 9 vs Samsung Galaxy S10e specifications
The design approach is quite different for these phones. While Nokia has chosen to focus only on the camera side of things, the Samsung device is looking to be an all-round offering and has, hence, invested in upping its aesthetics game as well. The phone is the beneficiary of the new Infinity O display that punches a hole in the panel to house the front camera. This allows the rest of the display to cover the front surface entirely. Nokia on the other hand, has kept things basic on the front. Its side bezels may be negligible, but its top and bottom portions are pretty prominent.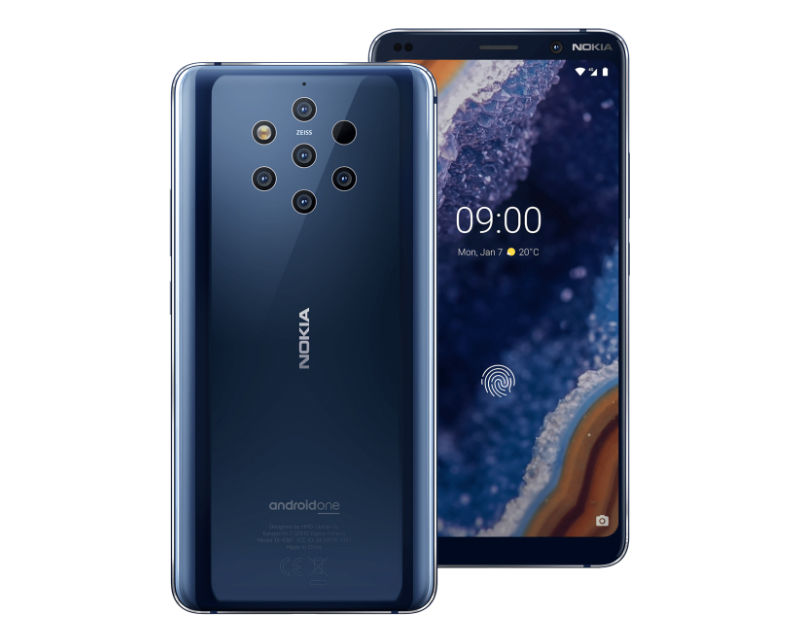 That said, both the devices have metal frames and glass backs. The Nokia phone sports a 5.99-inch pOLED panel with a resolution of 1440 × 2960 pixels, while the S10e grabs a 5.8-inch Dynamic AMOLED display with a 1080 x 2280 pixel resolution. Both are HDR10-compliant panels.
The Nokia 9 PureView's five-camera setup on its back is a real attention-grabber for the device. There are a total of seven holes, one among which is reserved for the flash and one for autofocus and the rest for its cameras. As for the Galaxy S10e, it carries on its back a dual camera setup and a flash. And while the Nokia model features an in-display fingerprint scanner, the Samsung device has gone for one that's embedded into its side. It also has a Bixby button on its side surface, which its maker has finally allowed to be used for performing other quick tasks. The Nokia 9 PureView does not have any such additional button, and neither does it have a headphone jack that the S10e so proudly flaunts. Both the phones are IP68 certified for dust- and water-resistance.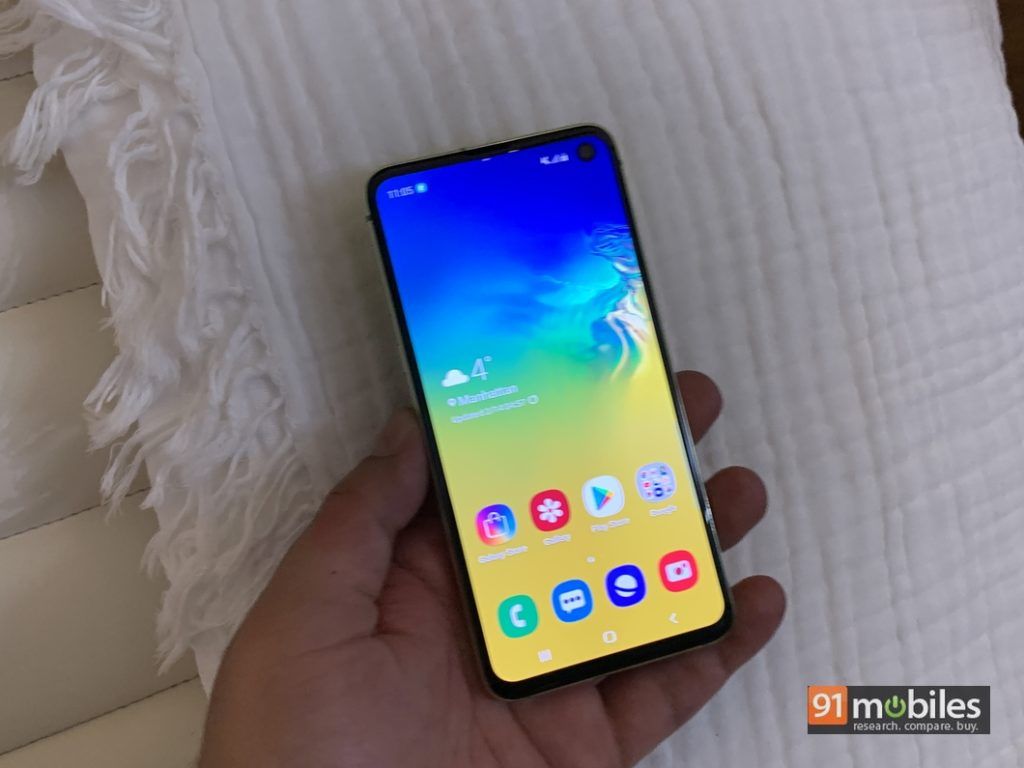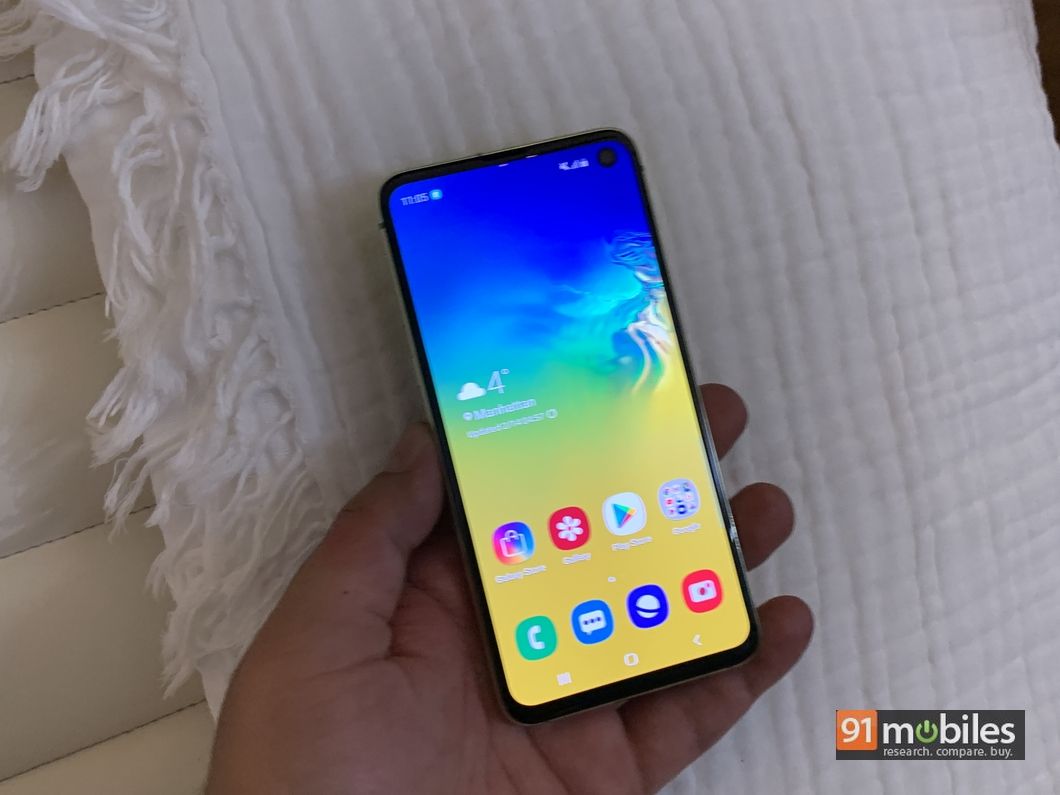 Speaking about their internals, there's quite some talk about why the Nokia 9 PureView has chosen to go for the Snapdragon 845 chipset rather than the Snapdragon 855. However, it is still a very competitive SoC by today's standards. It's a 10nm chipset with a 2.8GHz octa-core processor and an Adreno 630 GPU. Like we said, the phone will be offered in a 6GB RAM model with 128GB of storage and no microSD card slot. As for the Samsung Galaxy S10e, it runs on the 8nm Exynos 9820 platform, which is the company's equivalent of the Snapdragon 855 SoC. There's a 2.7GHz octa-core CPU on offer, apart from a Mali-G76 MP12 GPU. Here too, the RAM is set at 6GB and the storage at 128GB. This phone however, does come with a microSD card slot.
Not surprisingly, Nokia has kept things very stock in the software department. Running Android 9.0 Pie, this phone introduces only necessary changes, like the ones needed to run its swanky camera array. The Samsung Galaxy S10e runs an Android 9.0 Pie-based One UI custom software. This new user experience has been designed to be intuitive, and introduces lots of subtle changes to the interface, among other things.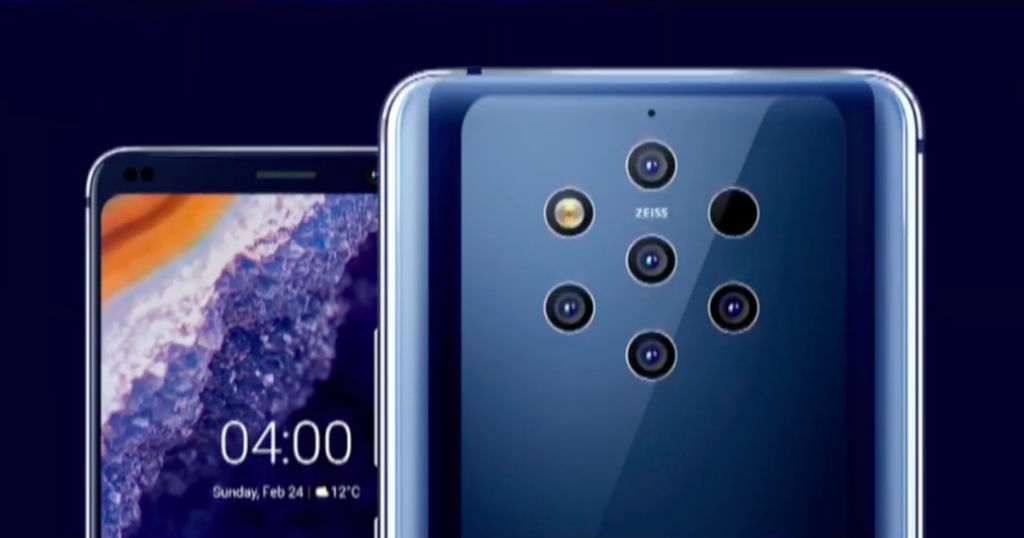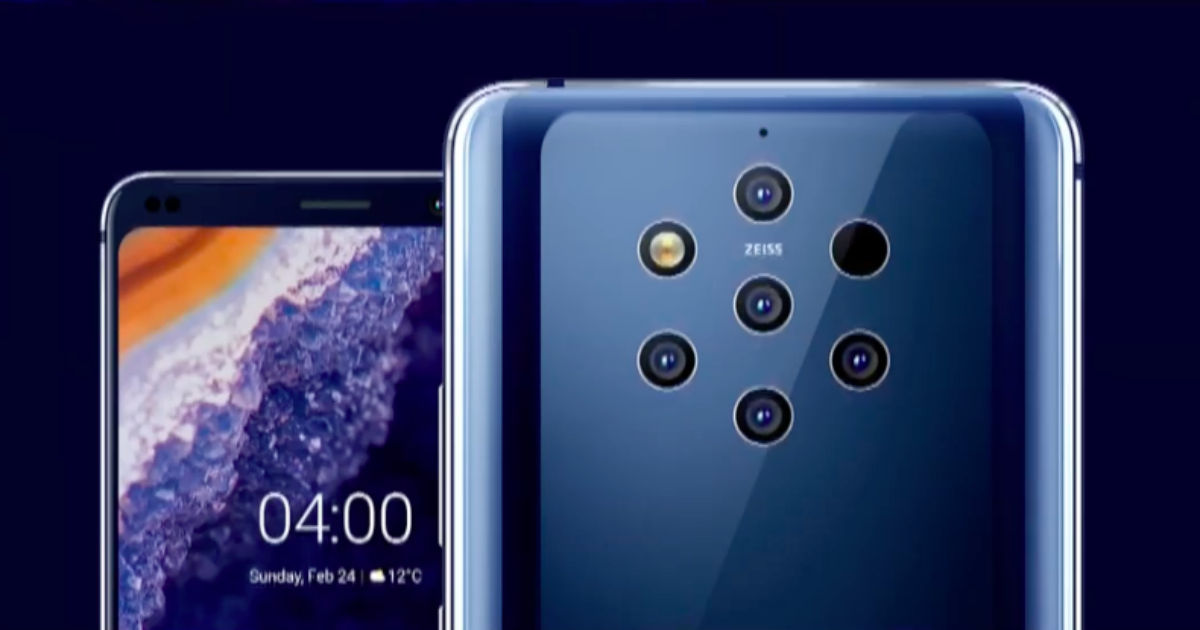 The Nokia 9 wants to offer every camera trick in the book with its five-camera setup. It have five 12MP cameras (two RGB and three monochrome) aimed at offering support for wide-angle shots, telephoto zoom, and portrait shots. The phone uses Zeiss lenses in true Nokia style. The front camera on this device has 12MP resolution. The Galaxy S10e carries a 12MP + 16MP dual camera setup. The primary 12MP sensor is accompanied by a variable aperture lens that can open from f/2.4 to f/1.5 when the light is low. The secondary snapper is paired with an ultra-wide lens, and the live focus portrait mode is still present. The front camera of this phone is a 10MP unit.
The battery inside the Nokia 9 is a 3,320mAh cell, which supports 18W fast charging as well as wireless charging. The Samsung Galaxy S10 has been equipped with a slightly smaller 3,100mAh battery, which supports 15W fast and wireless charging. A unique aspect about this battery is that it can reverse charge other devices when they are placed on the back of the phone.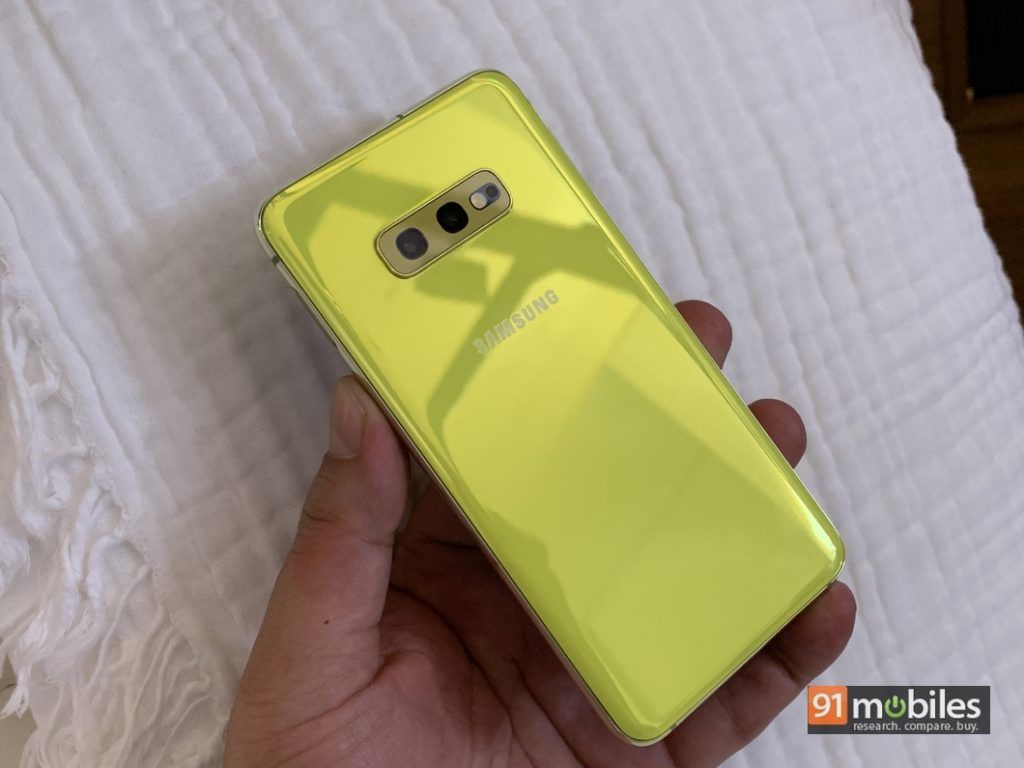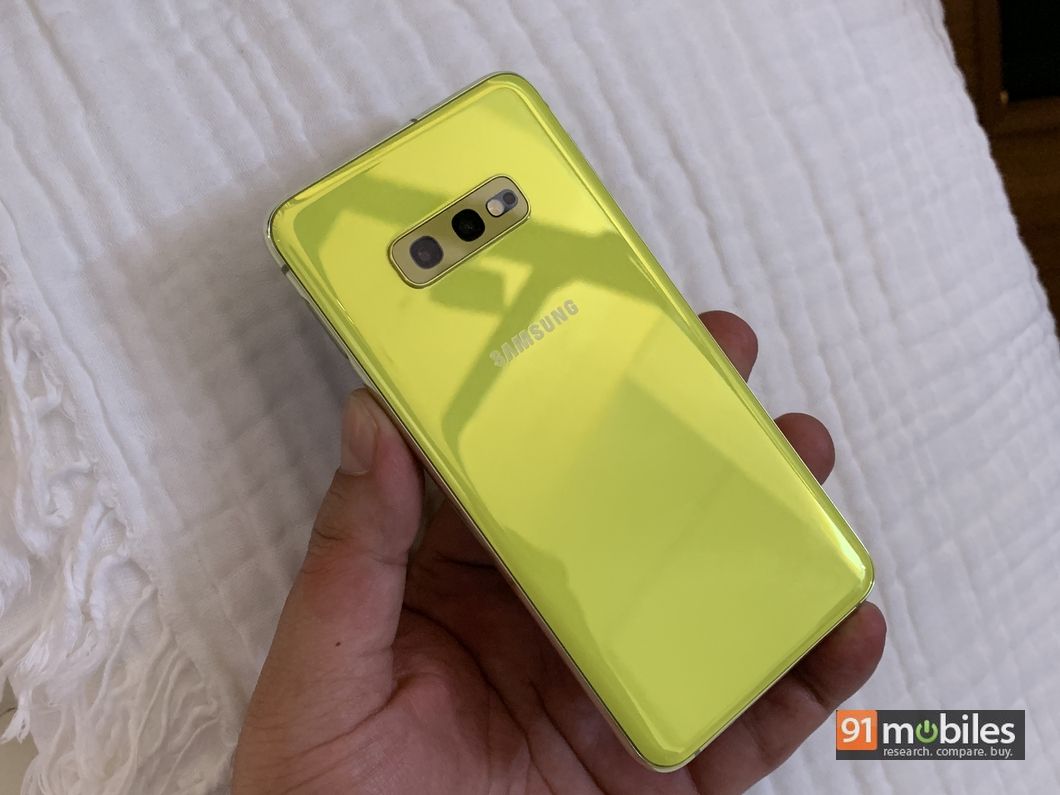 All things compared, it's pretty easy to make out that the Nokia 9 PureView is a phone meant for photography buffs. Those who are ready to pass that in favour of another powerful phone with a headphone jack and a beautiful display, can go for the Samsung Galaxy S10e.