"The purported image of Nokia phone reveals that it boots Android OS instead of KaiOS"
Nokia feature phone has been spotted running a special version of Android OS in the latest leak. Google has been working on a new Android version as a competitor to KaiOS for the low-end non-touchscreen phones. We've been hearing about the OS via chrome code, but haven't seen it in action until now. A purported image of an Android-powered feature handset has surfaced on the web. The handset has a resemblance to Nokia feature phone, with physical keypad instead of touchscreen navigation and a small colour display.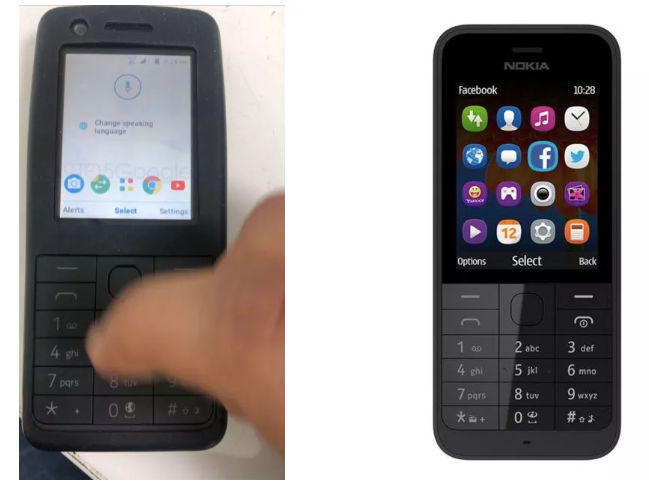 Google is yet to officially announce its new Android version, which will most likely be different than its existing Android Go phone for low-end phones. The new OS from the Mountain View company is expected to be exclusive to feature phones and lack traditional Android App switcher unless the handset has a hardware button for it.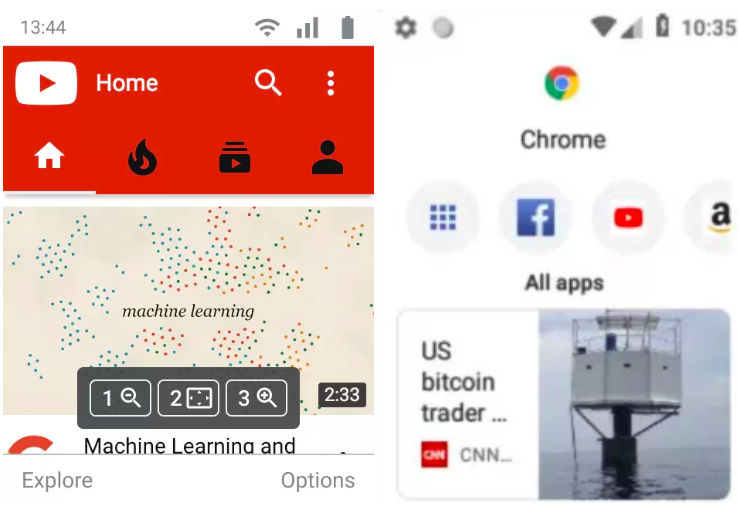 Moreover, an anonymous tipster has shared an image of an Android feature phone in development with 9to5Google. The source claims that the phone is from Nokia, which is evident from the distinctive icon used for the "phone" button on the left side. Unfortunately, the handset lacks visible branding, which could be due to the rubber case surrounding the device. The image also reveals a new layout for the Android-powered feature phone's home screen. There is Google's standard microphone icon prominently placed atop the screen, which could be for Google Assistant – an AI voice assistant.
Just below the microphone icon, "Change speaking language" text is visible. Some app icons for the camera, Chrome Browser, and YouTube can be seen on the bottom of the display. While we're not sure of the icon showing white arrows in a green circle, the icon with Google's four-colour scheme at the centre could be the app drawer. "Alerts" is listed on the left side of the new iteration of the bottom bar, which could be there to give access to your phone notifications, along with "Select" and "Settings" options. The signal, battery, and the time information is there at the top, but the UI seems to be slightly different from the last two times we've seen it in "touchless Chrome" screenshots.