Highlights
Nokia feature phone kept under the pillow allegedly caught fire

The 53-year-old man suffered injuries on his left arm and shoulder

The phone could have overheated, making the battery swell and ignite
Update: HMD Global has informed 91mobiles that the charred Nokia phone was purchased four years ago in 2016. The device was not manufactured or sold by HMD. Further, the customer has shared that he disposed of the device and has no further request on it. "HMD is committed to producing high-quality handsets which deliver a strong user experience and meet high customer expectations. We take any customer concerns seriously," the company added.
It was a nightmare for a 53-year-old man named Chandra Babu from Kerala who was sound asleep at his home with a Nokia phone under the pillow. As per a report by Manorama, the man suffered burn injuries after the phone overheated and caught fire. It was a basic Nokia feature phone with keypad, which the man claims was not charging when the incident happened. It's possible that the phone could have overheated, making the battery swell and ignite, added the man, who is an auto-rickshaw driver by profession. Babu suffered injuries on his left arm and shoulder. An image of the Nokia phone (above) shared after the incident shows that it was charred from the right side.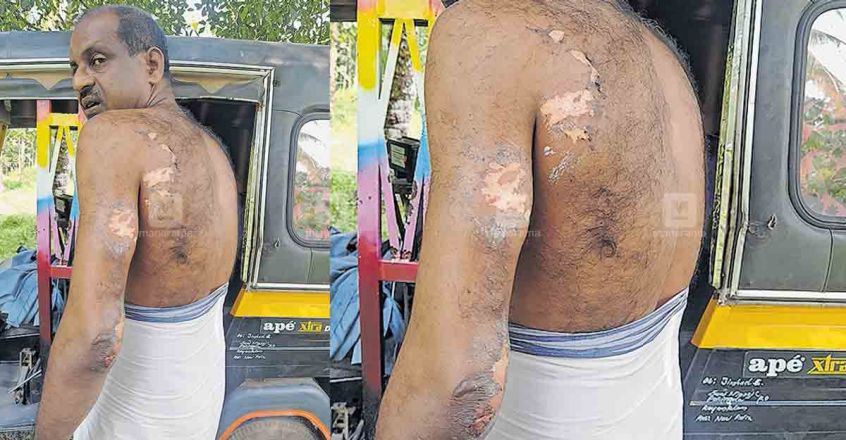 Courtesy: Manorama
"I was back home after a long ride to the Trivandrum International Airport with a passenger. Since I was very tired, I had a sound sleep. I woke up as I felt a searing pain in my shoulder. When I looked at the bed, the side of the pillow where the phone was kept was burnt and sparks were coming from the phone," said Chandra Babu to TNM.
Babu added he still didn't understand how the phone got ignited. "He was alone and not wearing a shirt when the incident happened." per the report. He pushed the phone to the ground when he felt the burn and immediately rushed to the hospital to get the treatment. The man urges people should not keep mobile phones under their pillow while sleeping. "Seeing the news, many had contacted me to know what happened. Maybe it was due to friction, whatever it is, it will be safe for people to not keep mobile phones under their pillow while sleeping," he says adding that it was the first time such a thing happened to him. As of now, there is no word on the actual cause of behind the phone catching fire.