"As many as 18 Nokia smartphones are confirmed to get the Android 10 update"
Nokia is one of the few phone makers to upgrade their devices to the latest iteration of Android as soon as Google releases the final build of the new OS. Most of the company's phones are already running Android 9.0 Pie. And now, soon after Google announced that the next version of Android will be called Android 10, Nokia confirmed that as many of as 18 of its smartphones will be upgraded to Android 10, which was earlier in development under the Android Q moniker.
So if you were wondering if your Nokia phone will get the Android 10 update or not, then you have landed on the right page. We have compiled a list of all the Nokia devices that will be upgraded to the latest Android iteration, so read on.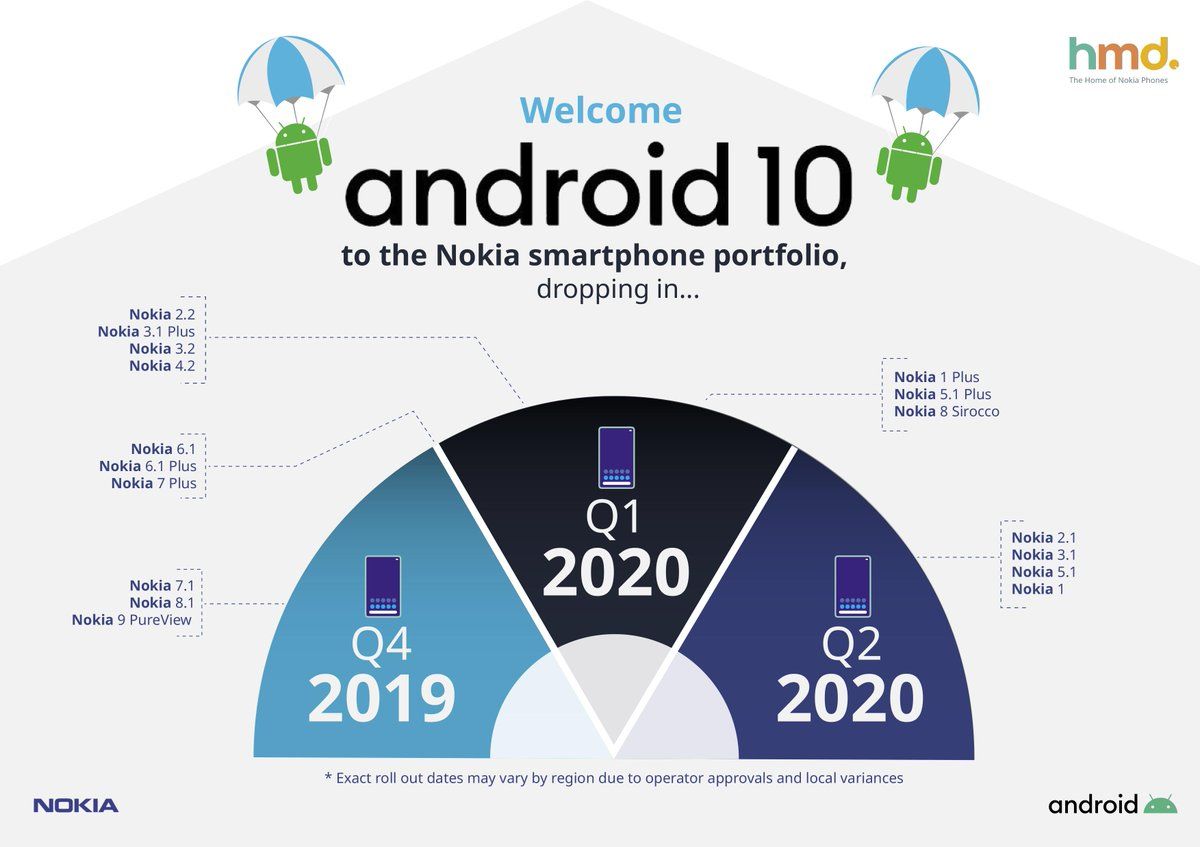 Nokia phones getting Android Q / 10 update
Nokia announced that it will initially start rolling out the Android 10 update to its high-end devices like the Nokia 9 PureView, 8.1, and 7.1 in the fourth quarter of this year. All the other aforementioned phones from the brand will be upgraded to Android 10 by the second quarter of 2020. It's worth mentioning that the exact rollout timeframe of the new OS update might vary by region and could be subject to operator approval.
Talking about Android 10, the latest iteration of the OS brings a handful of new features including the much-anticipated system-wide dark mode. The new firmware comes with improved privacy features, new colour schemes, sharing shortcuts, adaptive notifications, bubble notifications, and more.