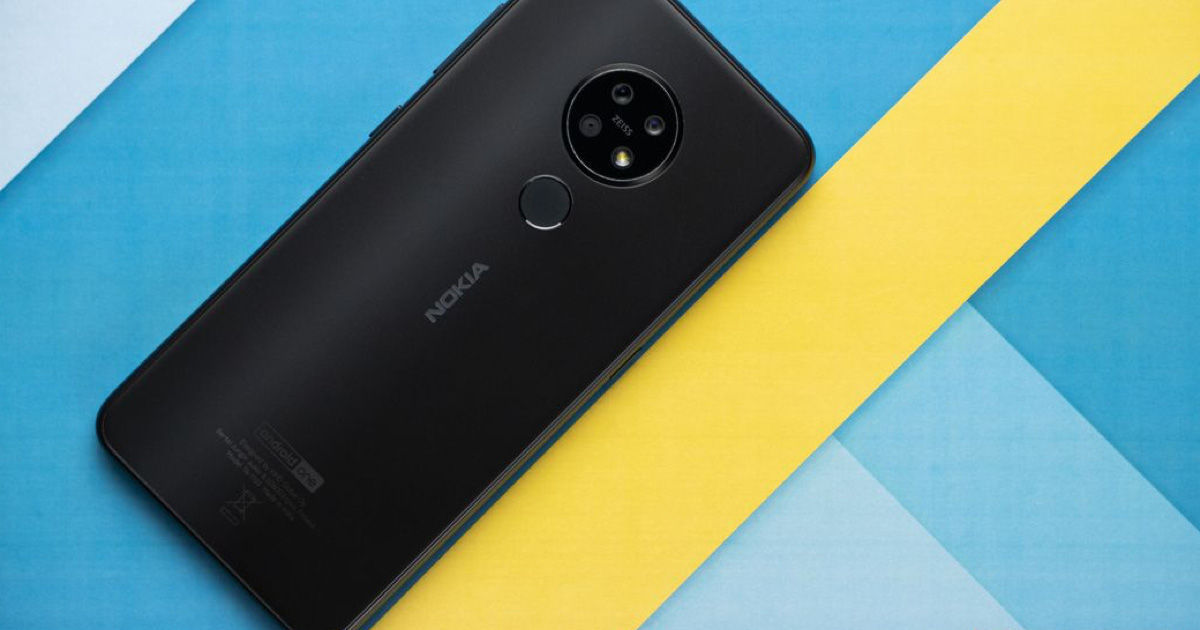 "HMD Global has revised its Android 10 update schedule for Nokia smartphones as the company is also being affected by the coronavirus pandemic"
HMD Global has so far been pretty quick at updating its Nokia phones to the latest versions of Android, but the outbreak of coronavirus has unfortunately slowed down the pace now. The company announced this week that is revising its Android 10 update schedule. Most Nokia smartphones will be updated to Android 10 in Q2 2020. According to the new infographic, a little over a dozen Nokia smartphones will get the Android 10 update between April and June. The coronavirus outbreak has been affecting the tech sector quite a lot, with many companies like Apple, Microsoft and Google cancelling major upcoming events and MWC 2020 having been cancelled in February.
According to the new Android 10 rollout plan, the Nokia 2.2 will be the only phone to receive the latest Android upgrade in March. Nokia has pegged a whole bunch of devices to be upgraded by June. These phones includes the Nokia 2.3, Nokia 3.2, Nokia 4.2, Nokia 7.2, Nokia 6.2, Nokia 3.1 Plus and Nokia 8 Sirocco. The Nokia 5.1 Plus and Nokia 1 Plus are lined up for the Android 10 upgrade in May, while the Nokia 2.1, Nokia 3.1, Nokia 5.1 and Nokia 1 are scheduled for upgrade in June 2020.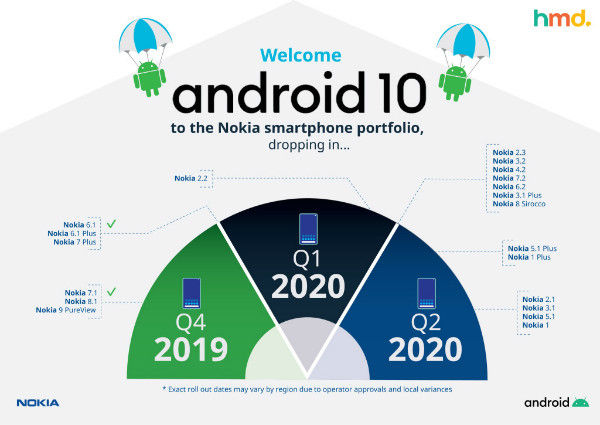 While software upgrades are delivered over the air, they require a considerable amount of work to be put in behind the scenes. Beyond developing the interfaces, employees are assigned to ensure conformity and oversee multiple rounds of bug fixes. They are then tested with telecom operators and cleared with approval, to ensure no issues with connectivity. Following this, the updates are rolled out to devices. Due to the coronavirus breakout, many HMD Global employees have had to take precautionary measures, due to which the regular company workflow has been disrupted.
The delay in the update schedule is proof of how coronavirus has impacted industries. In the hardware space, the coronavirus pandemic has led to factory lockdowns and worker shortages, due to which component supplies have dried up, and assembly lines remain staggered. This is projected to cause a supply shortage for in-demand devices such as smartphones. Consumer demand is also low as health advisories across the world urge against visiting public spaces as far as possible. Going forward, it remains to be seen when might the conditions revert back to normalcy.